Home » Doll Believer, Meet the Dolls, On My Wishlist
On My Wishlist (#6) Believer
On My Wishlist is a fun weekly event hosted by Book Chick City and runs every Saturday. It's where we list all the books we desperately want but haven't actually bought yet. They can be old, new or forthcoming. It's also an event that you can join in with too – Mr Linky is always at the ready for you to link your own 'On My Wishlist' post. If you want to know more click here.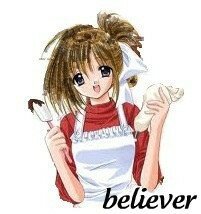 Author: Shelly Laurenston
Book: Bear Meets Girl
Release: March 27th 2012
Series: Pride 7



He's big, burly, and way smarter than your average shapeshifting bear. He's also about to get trapped by own his game. . .

Lou Crushek is a reasonable, mellow, easygoing kind of guy. But once someone starts killing the scumbags he works so hard to bust, that really gets under his fur. Especially when that someone is a curvy she-tiger with a skill set that's turning Crush's lone-bear world upside down–and bringing his passion out of hibernation. . .

As a member of an elite feline protection unit, Marcella Malone has no problem body-dropping anyone who hunts her kind. But Crush is proving one major pain in her gorgeous tail. The only reason she's joined forces with him is to track down the wealthy human who's got her entire species in his ruthless sights. It sure isn't because Crush's stubborn and contrary attitude is rubbing Cella in all the right ways. . .
Author: Paul Preston
Book: The Spanish Holocaust: Inquisition and Extermination in Twentieth-Century Spain
Release: April 16th 2012
Series: Novel



The remains of General Francisco Franco lie in an immense mausoleum near Madrid, built with the blood and sweat of twenty thousand slave laborers. His enemies, however, met less-exalted fates. Besides those killed on the battlefield, tens of thousands were officially executed between 1936 and 1945, and as many again became "non-persons." As Spain finally reclaims its historical memory, a full picture can now be given of the Spanish Holocaust-ranging from judicial murders to the abuse of women and children. The story of the victims of Franco's reign of terror is framed by the activities of four key men-General Mola, Quiepo de Llano, Major Vallejo Najera, and Captain Don Gonzalo Aguilera-whose dogma of eugenics, terrorization, domination, and mind control horrifyingly mirror the fascism of Italy and Germany.Evoking such classics as Gulag and The Great Terror, The Spanish Holocaust sheds crucial light on one of the darkest and most unexamined eras of modern European history.
Author: Kevin Hearne
Book: Hounded
Release: May 3rd 2011
Series: Iron Druid Chronicles 1



The first novel in the original, six-book Iron Druid Chronicles—introducing a cool, new, funny urban fantasy hero

Atticus O'Sullivan, last of the Druids, lives peacefully in Arizona, running an occult bookshop and shape-shifting in his spare time to hunt with his Irish wolfhound. His neighbors and customers think that this handsome, tattooed Irish dude is about twenty-one years old—when in actuality, he's twenty-one centuries old. Not to mention: He draws his power from the earth, possesses a sharp wit, and wields an even sharper magical sword known as Fragarach, the Answerer.

Unfortunately, a very angry Celtic god wants that sword, and he's hounded Atticus for centuries. Now the determined deity has tracked him down, and Atticus will need all his power—plus the help of a seductive goddess of death, his vampire and werewolf team of attorneys, a sexy bartender possessed by a Hindu witch, and some good old-fashioned luck of the Irish—to kick some Celtic arse and deliver himself from evil.
Author: J.R.Ward
Book: Lover Reborn
Release: March 27th 2012
Series: Black Dagger Brotherhood 10



In the darkest corners of the night in Caldwell, New York, a conflict like no other rages. The city is home to a band of brothers born to defend their race: the warrior vampires of the Black Dagger Brotherhood.Now back in the Brotherhood – and unrecognisable as the vampire leader he once was – Tohrment is physically emaciated and heartbroken beyond despair. When he begins to see his beloved in his dreams – trapped in a cold, isolating netherworld – Tohr turns to a self-serving fallen angel in hopes of saving the one he has lost.

When he's told he must learn to love another to free his former mate, Tohr knows they are all doomed…Except then a female with a shadowed history begins to get through to him. Against the backdrop of the raging war with the lessers, and with a new clan of vampires vying for the Blind King's throne, Tohr struggles between the buried past, and a very hot, passion-filled future… but can his heart let go and set all of them free?
So, that's what's on my wishlist this week – what's on yours?
Once upon a time there was a little girl who loved to read story books. She devoured them because they were full of magical possibilities with every turn of the page. Then the little girl grew up and school work occupied more and more of her time. Eventually the little girl graduated from school, trading in poets & prose for business management & autobiographies. Magic was left behind in her quest for the top and the world became a place filled with "paradigm shifts", ROI & financial reports. Before she knew it, the girl was a woman who felt out of touch with the world's magic until she met Birth and her sister Death. While Birth filled her with wonder & happiness; Death filled her with sadness & loss. And so one day she set aside the management books and instead picked up a paperback story filled with vampires, shifters & telepaths. Lo and behold, her passion for these stories blossomed and the woman became a believer in the magic of reading, again. My name is Believer9200 and I believe in the magic of stories because they give me hope.
Doll Believer
Related posts: