Home » Meet the Dolls
Meet the Dolls
Welcome to Paperback Dolls
Paperback Dolls is made up of women from different parts of the world, with different backgrounds, different tastes and beliefs that were brought together through a love of reading. We like to think of ourselves as a cyber version of "The View" that focuses on books, authors, and reading. We are proof positive that one common love can unite the most opposite of people and form lasting friendships that introduce other ways of life and perspectives to each other.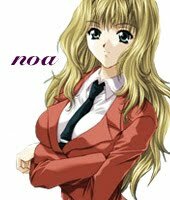 Noa first fell in love with books when she discovered 100 acre wood and its inhabitants. To this day, the last pages of "The House at Pooh Corner" make her cry. In a good way. From"Calvin and Hobbes" to "The Iliad and the Odyssey" and lets not forget "Martha Stewart's Cupcakes". Biographies, mysteries, history books and romances all have a place on her bookshelves. Who needs furniture? This 29 year old singleton's dream is to invent the zero-calorie chocolate. But until that day arrives, she tries to create sweet confections with whatever chocolate she can find. An MA in conflict studies (need a mediator?) means Noa loves a good debate, especially when she wins. If she were in charge, books would be free for everyone.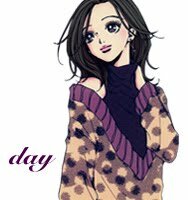 Day is a dreamer who has never met a stranger. She is fearless and will talk to anyone and read anything! She taught music and dance and was a singer/actress for years, performing on stages both nationally and overseas. Now married with children, she spends less time singing on stage and more time writing songs at home. But, family life has not completely slowed this chick down. She still loves an adventure and learning new things. She resides in Texas with her family, Great Dane (Sophie), Labradoodles (George & Cosmo) and Chihuahua (Juan Carlos).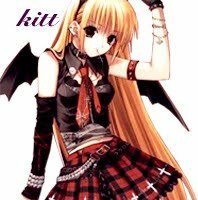 Kitt is an avid reader of Urban Fantasy, Fantasy, Paranormal Romance, Historical, Classics, Young Adult, and on the occasion she reads some Erotica to spice things up. Her entrance into the world of Paranormal started with Charlaine Harris's Stackhouse series. When not feeding her addiction she can be found slaving away cooking as a Sous Chef, watching movies and Anime, or out looking for trouble. She lives in Florida with her DB Deist and their two cats Salem and Dublin.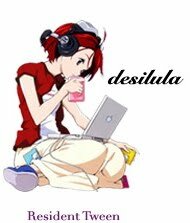 Desilula is our resident "Tween" who helps give us insight to all the Young adult and children's books from the perspective of….well…a young adult. She loves to read and write and absolutely hates math! Her favorite books include classics like "Little Women" and "Alice in Wonderland", but she is hip with all the latest young adult books including her favorite, "Hunger Games"! She enjoys hanging out with friends and doing activities like swimming, skate boarding, climbing trees, and performing in plays or musicals. She plays a little piano, and a little guitar (mostly power chords;)) and has played in a band. She loves animals and plans to travel the world someday!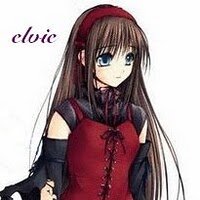 Elvie was raised to view books as on about the same level as food and water — utterly necessary for survival! One day her parents realized that the guest bathroom was the only room with no books. Elvie proudly carries on this tradition, although she thoughtfully provides her guests with reading material, too. As a German translator, she is lucky enough to be able to troll for great reads in two languages. She is particularly fond of historical fiction and romance, all fantasy, and sci-fi. When not sucking down books in mass quantities, Elvie enjoys cross-stitching, genealogy, movies, and wasting time on the internet. She lives in North Carolina with her husband and daughter.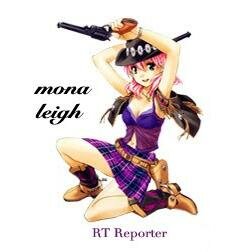 Mona's first grade teacher, Mrs. Stanford, gifted her with the love of reading. For that, she'll always live in her heart. But reading took over Mona's life, eclipsing everything but playing sports, and has continued to be a huge part of her life. Although she has always written poetry and stories for her self, last year she decided to try her hand at writing fiction. She is currently editing her first urban fantasy and hopes to have it ready for the agent by summer's end. Besides reading, Mona loves speed in the form of fast cars. The faster, the better! In her next life, she plans to drive race cars (or whatever happens to be their replacement in the future) all while reading and writing. She has also taken up rune reading, and find it to be disturbingly accurate and exciting.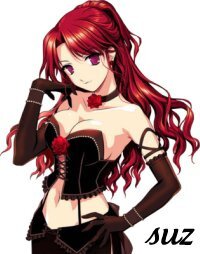 Suz has a grown son, two grandsons, a degree in graphic design and loves both computer and studio fine arts. She reads a lot. She's not very good at diplomacy, most people find her abrasive. She grew up cutting her teeth on high fantasy (and low?) ala Anne McCaffrey and science fiction ala Robert Heinlein. She's gone through bouts of Stephen King and the like being her focus, too. But for several years now she's been stuck in Urban Fantasy and Paranormal Romance. She must admit that she is most often scornful of the Paranormal Romance, constantly hoping to find that rare offering that breaks the tropes and molds but cynical and a bit condescending if she doesn't find it. If you see that from her, it means she was too hopeful for the book and ended up disappointed, not scornful of the genre.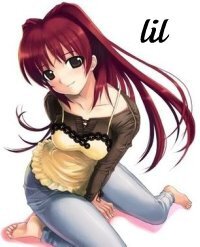 Lil is an avid reader who gave up TV so she could greedily read every book she could get her hands on. In the process she discovered a love for contemporary romance heavily laden with humor. Lil is formerly a True Blood blogger who discovered there is more to the world than her annoying love/hate one-sided relationship with the writers of TB. She credits JR Ward for pulling her from the two dimensional world of TV viewing. True.

Lil also fancies herself a writer when she's not working, reading, raising her kids, and married to her very own Alpha Male. Lil discovered a love of writing very early on in her grade school years and thanks to some very observant teachers throughout her later education she was able to cultivate that love into a full time obsession. After a unsuccessful year in community college Lil stopped writing. Disheartened she started watching ER and Friends. She continued to deny her love of writing and reading for several years.

She credits her love of horses and contemporary women writers, like Ward, Rachel Gibson, and Susan Elizabeth Phillips for reawakening her passion for writing. Lil began writing again in 2004 to raise awareness for Equine Welfare and ending the slaughter of our American horses. After five years in the trenches Lil took an extended break from the rescue world. Lil then took a stab at Fan Fiction and discovered yes her inner world of characters still wanted to play, so in her spare time Lil is now working on her first original manuscript. To bad most of her spare time is taken up by sleeping & bathing.

*Lil is also an avid horse lover and would like to introduce everyone to her local rescue. Pure Thoughts Inc. is based in Palm Beach County but has saved horses from all over North America ( also an orphan goat, a sheep, and a couple cows to boot) Www.pthr.org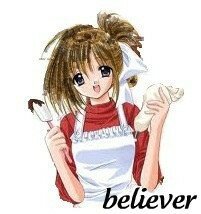 Once upon a time there was a little girl who loved to read story books. She devoured them because they were full of magical possibilities with every turn of the page. Then the little girl grew up and school work occupied more and more of her time. Eventually the little girl graduated from school, trading in poets & prose for business management & autobiographies. Magic was left behind in her quest for the top and the world became a place filled with "paradigm shifts", ROI & financial reports. Before she knew it, the girl was a woman who felt out of touch with the world's magic until she met Birth and her sister Death. While Birth filled her with wonder & happiness; Death filled her with sadness & loss. And so one day she set aside the management books and instead picked up a paperback story filled with vampires, shifters & telepaths. Lo and behold, her passion for these stories blossomed and the woman became a believer in the magic of reading, again. My name is Believer9200 and I believe in the magic of stories because they give me hope.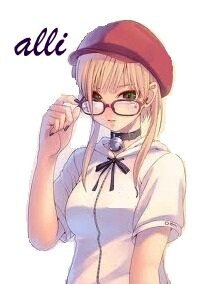 Alli has always been a lover of books. Her mom even has a photograph of her sleeping curled up in a book rack as a young child. From reading R.L. Stein's Fear Street books as a young teen to reading just about anything and everything these days, her love for great stories has never ceased. She even thought to pursue her love of books with an English degree in college, but decided science was more of her forte. She currently resides in Georgia with her husband, her Boston Terrier (Maddie), and two fluffy cats (Chummy, Lulu) where she works as a research scientist. When her nose isn't in a book, she enjoys anything outdoorsy and running races/ triathlons in her spare time.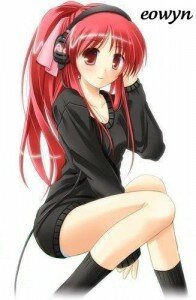 Steph (Eowyn) is a voracious reader who does not remember a time when she wasn't engrossed in a book in fact she is often reading two or three. She enjoys a broad range of books including Fiction, Paranormal, Thrillers, Urban Fantasy, Women's Issues, Historical and Spiritual Novels. Steph believes that reading changes lives and credits her love of books for success in her own life. Since she doesn't know a stranger she enjoys discussing the latest novel she is reading with anyone who will listen. Steph dreams of writing her own novel in the future and speaking around the world on women's issues. She currently resides in North Carolina with her husband and cat (Mirabelle).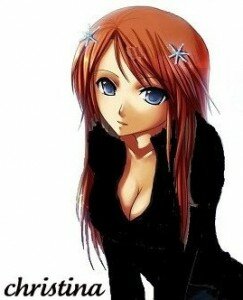 Chrissy fell in love with books at an early age. It all started with Judi Barrett's Cloudy with a Chance of Meatballs. At the tender age of five she decided that she wanted to be a writer. Later, she graduated to books like A Wrinkle in Time, Scary Stories to Tell in the Dark, and the Goosebumps series, participating avidly in her school's Book It program. High school brought on new challenges and loves. She began writing for the school's newspaper and literary magazine. The works of Stephen King, Edgar Allan Poe, H.P. Lovecraft, and Shirley Jackson quickly overran her bookshelves. But when Chrissy was introduced to the world of Urban Fantasy and Paranormal Romance, a grand love affair was set in motion. She is an avid reader of romance, urban fantasy, horror, erotica, and cozy mysteries. After working for the city library for six years and being surrounded by the works of greatly admired authors, she decided to devote her life to writing full time and hasn't looked back since. When she is not devouring book after book, Chrissy loves to cook, bake, volunteer at the local animal shelter, and feed her addiction for horror movies. She lives in Maryland with her family and beloved pets.