Home » Articles, Doll Mona Leigh, Holiday, Honorary Dolls, Reviewers
Mona Shares Her Holiday Gift Ideas

This year the holiday season has sneaked up and slapped the smile right off my face. Ever had one of those years when everything appeared to go smoothly, but it was just an illusion and when you dug down a little, you found all sorts of disturbances in the universe? Well, that's the way my year has gone.
Now, when I most desperately need a sense of equilibrium, I find myself wobbling out of control. I put up the Christmas tree and even bought a few presents before I ran out of steam. Now I'm asking myself, "What should I get for everyone else?" Suddenly, it hit me. Books. Not just any books, but ones that the giftee will enjoy.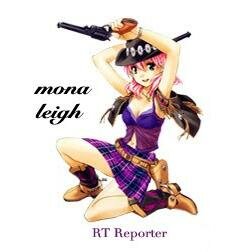 For instance, grandson #2 lives and breathes sports—Texas A&M Aggies and the Dallas Cowboys—so I'm thinking, hmmm… Texas A&M 101: My First Text-Board-Book. It has everything Aggie—traditions and how they started, the 12th Man, and even the school song. Or maybe I'll buy Dallas Cowboys: The Complete Illustrated History. There's also a Sports Illustrated book on the Dallas Cowboys cheerleaders, but I think at eleven years old he may be a bit young for that.
While grandson #3 likes sports and can scrap on the field with the best of them, he's also a talented artist. For him, I think The Art Book For Children would be great. It's about various artists and how they found inspiration. It also encourages children to discover what inspires them.
For my barbecue-cook-off-crazy husband, I think Barbecue Road Trip: Recipes, Restaurants, and Pitmasters from America's Great Barbecue Regions might work as a future vacation guide.
I know my youngest daughter would like anything by Ilona Andrews, Karen Marie Moning, Jeaniene Frost or, good grief, any number of PR/UF writers. Maybe I could just turn my personal library over to her. On second thought…nah. Since Santa got her an iPad, I think a Barnes & Noble or Amazon gift card would be in order. That way, she has to make the hard decisions on what to buy.
*just pretend I'm not grinning like the wicked witch*
Looks like the non-readers in my family may be out of luck this year.
As for me, I've already received the very best Christmas present possible. Army PFC Grandson #1 just returned safe and sound from a tour of duty in Iraq. Nothing could top that. For the families of soldiers everywhere and the families of those who support them in various capacities, I wish you and yours safety and peace in the midst of chaos and hope they return home soon.
Merry Christmas and Happy Hanukkah everyone.
~Mona Leigh
Mona's first grade teacher, Mrs. Stanford, gifted her with the love of reading. For that, she'll always live in her heart. But reading took over Mona's life, eclipsing everything but playing sports, and has continued to be a huge part of her life. Although she has always written poetry and stories for her self, last year she decided to try her hand at writing fiction. She is currently editing her first urban fantasy and hopes to have it ready for the agent by summer's end. Besides reading, Mona loves speed in the form of fast cars. The faster, the better! In her next life, she plans to drive race cars (or whatever happens to be their replacement in the future) all while reading and writing. She has also taken up rune reading, and find it to be disturbingly accurate and exciting.
Doll Mona Leigh