Home » Doll Believer, Meet the Dolls, On My Wishlist
On My Wishlist (#22) Believer
Submitted by Doll Believer on August 4, 2012 – 4:00 am
No Comment
On My Wishlist is a fun weekly event hosted by Cosy Up Book Reviews (originally created by Book Chick City) and runs every Saturday. It's where we list all the books we desperately want but haven't actually bought yet. They can be old, new or forthcoming. It's also an event that you can join in with too – Mr Linky is always at the ready for you to link your own 'On My Wishlist' post.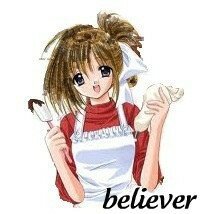 Author: Jeaniene Frost
Book: Once Burned
Release: June 26th 2012
Series: Night Prince 1, Night Huntress – Complete World 9


 

 
She's a mortal with dark powers…

After a tragic accident scarred her body and destroyed her dreams, Leila never imagined that the worst was still to come: terrifying powers that let her channel electricity and learn a person's darkest secrets through a single touch. Leila is doomed to a life of solitude…until creatures of the night kidnap her, forcing her to reach out with a telepathic distress call to the world's most infamous vampire…

He's the Prince of Night…

Vlad Tepesh inspired the greatest vampire legend of all—but whatever you do, don't call him Dracula. Vlad's ability to control fire makes him one of the most feared vampires in existence, but his enemies have found a new weapon against him—a beautiful mortal with powers to match his own. When Vlad and Leila meet, however, passion ignites between them, threatening to consume them both. It will take everything that they are to stop an enemy intent on bringing them down in flames.
Author: Rachel Vincent
Book: Shadow Bound
Release: May 22nd 2012
Series: Unbound 2


 

 
If you live in the dark long enough, you begin to forget the light…

Kori Daniels is a shadow-walker, able to travel instantly from one shadow to another. After weeks of confinement for betraying her boss, she's ready to break free of the Tower syndicate for good. But Jake Tower has one final job for Kori, one chance to secure freedom for herself and her sister, Kenley, even if it means taking it from someone else….

The job? Recruit Ian Holt-or kill him.

Ian's ability to manipulate the dark has drawn interest from every syndicate in the world, most notably an invitation from Jake Tower. Though he has no interest in organized crime, Ian accepts the invite, because he's on a mission of his own. Ian has come to kill Tower's top Binder: Kori's little sister.

Amid the tangle of lies, an unexpected thread of truth connecting Ian and Kori comes to light. But with opposing goals, they'll have to choose between love and liberty….
Author: Nalini Singh
Book: Angels' Blood
Release: March 3rd 2009
Series: Guild Hunter 1


 

 
Vampire hunter Elena Deveraux knows she is the best- but she does not know if even she is good enough for this job. Hired by the dangerously beautiful archangel Raphael, a being so lethal that no mortal wants his attention, Elena knows failure is not an option—even if the task is impossible.

Because this time, it's not a wayward vamp she has to track. It's an archangel gone bad.

The job will put Elena in the midst of a killing spree like no other—and pull her to the razor's edge of passion. Even if the hunt does not destroy her, succumbing to Raphael's seductive touch just might. For when archangels play, mortals break
So, that's what's on my wishlist this week – what's on yours?
Once upon a time there was a little girl who loved to read story books. She devoured them because they were full of magical possibilities with every turn of the page. Then the little girl grew up and school work occupied more and more of her time. Eventually the little girl graduated from school, trading in poets & prose for business management & autobiographies. Magic was left behind in her quest for the top and the world became a place filled with "paradigm shifts", ROI & financial reports. Before she knew it, the girl was a woman who felt out of touch with the world's magic until she met Birth and her sister Death. While Birth filled her with wonder & happiness; Death filled her with sadness & loss. And so one day she set aside the management books and instead picked up a paperback story filled with vampires, shifters & telepaths. Lo and behold, her passion for these stories blossomed and the woman became a believer in the magic of reading, again. My name is Believer9200 and I believe in the magic of stories because they give me hope.
Doll Believer