Home » Authors, Doll Chrissy, Doll Mona Leigh, Imogen Rose, Reviewers, Reviews
Two Doll Review: Initiation by Imogen Rose
Author: Imogen Rose
Title: Initiation
Release: December 25th 2011
Series: Bonfire Academy 1
Reviewer: Chrissy and Mona
Source: Author
Purchase: | Book Depository

Welcome to Bonfire Academy. Set in the foothills of the alpine mountains in St.Moritz, this exclusive private school caters to a special kind of student. Enter at your own risk… but if you are human, you may not want to enter at all.

This is part one of the prequel series (Bonfire Academy) in the Bonfire Chronicles. Book two, INTEGRATION, will be released summer 2012.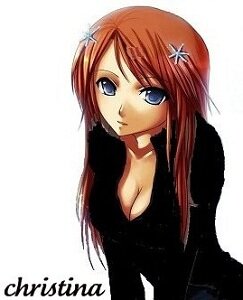 When the option to read Imogen Rose's Initiation came about I jumped at the chance. I had never read anything by the author, but the plot to this novel sounded so intriguing I had to get on board. Elements of the supernatural have always been on my list of favorite things. And when I discovered that this book contained every supernatural aspect that one could imagine, my anticipation grew like wildfire.
I generally steer clear from young adult novels. I find them hard to relate and often find myself irritated with the whiny teenagers who complain and carry on like a bunch of hormonal ninnies. But I could tell that this novel had something special, so I overlooked the YA label and was ready to plunge into the world of Bonfire Academy.
Bonfire Academy is located in the alpine mountains of Switzerland. It is a special school with very strict qualifications. Only the crème de la crème need apply, that means students who have money and power. And most importantly, they must be of the supernatural world. Cordelia is a demon. But she is no ordinary demon. She is the daughter of the infamous demon king of Paris. She plans on spending her year at Bonfire Academy focusing on tennis and her boyfriend, Quinn.
But when Jagger, an elusive winter fairy and head of the student council, ropes her into mentoring Faustine, a new student who is not only the daughter of the demon king of London but also the only partial human to ever attend Bonfire Academy, things take a turn for the otherworldly. As if she doesn't have enough on her plate, her heartbeat has fused with Jagger's, she is attacked by a group of shifters for an unknown reason, and she must discern who she wants to be with, Jagger or Quinn. Who said that being a demon princess was easy?
I really enjoyed this book. For me, it was like Hogwarts meets Bon Temps. The characters were very complex and enjoyable to read about. The setting was mystifying. The plot was original and extremely captivating. At times I forgot that this was a young adult novel.
With that being said, I must warn readers that this novel does contain some strong language and themes that are inappropriate for younger readers. But it sure is entertaining! I would recommend this to older teens and adults alike.
Imogen Rose has a unique writing style that is able to grab the reader on the first page and hold on tight until the final sentence. This book was a marvelous introduction into the world of Bonfire Academy and I fully intend to read the following novels in this series.
---

Initiation reminded me a little of the Mythos Academy books, but only because of the boarding school setting. The characters were fairly unique and interesting: demons, fey, vampires, weres, angels, and wanderers. Unlike Chrissy, I love reading YA and have a ton of YA books on both Kindle and Nook.
As Chrissy said, the story begins as demon princess Cordelia returns to the academy for an optional third year. As soon as she arrives, she's summoned to Student Council President Jagger's office where she's asked to become a mentor for a new student—the demon king of London's half-human daughter, Faustine. Interestingly, while there, she becomes synchronized with him—bonded—which makes her relationship with her boyfriend, Quinn, a little awkward.
When Faustine arrives, life gets complicated in a hurry as her human blood becomes a lure for the predators among them. Right away, Cordelia is dealt a devastating blow, and if not for her bond with Jagger, she would have died.
Academy life is fraught with danger, but the intended victim is not who you might think. And this was the sticky wicket for me. For most of the book, we're led to believe one character is the target, but when that's proven false we never truly learn why the other person is the actual mark…or if they really are. The answer that's given doesn't really explain the reasons behind it.
Because the students are older, there are several references to them 'getting busy,' but no real sex scenes. In fact, it was milder than most YAs in that respect, but be forewarned …. they do mention multiple partners. I enjoyed Initiation enough to want to read the next one.
Chrissy fell in love with books at an early age. It all started with Judi Barrett's Cloudy with a Chance of Meatballs. At the tender age of five she decided that she wanted to be a writer. Later, she graduated to books like A Wrinkle in Time, Scary Stories to Tell in the Dark, and the Goosebumps series, participating avidly in her school's Book It program. High school brought on new challenges and loves. She began writing for the school's newspaper and literary magazine. The works of Stephen King, Edgar Allan Poe, H.P. Lovecraft, and Shirley Jackson quickly overran her bookshelves. But when Chrissy was introduced to the world of Urban Fantasy and Paranormal Romance, a grand love affair was set in motion. She is an avid reader of romance, urban fantasy, horror, erotica, and cozy mysteries. After working for the city library for six years and being surrounded by the works of greatly admired authors, she decided to devote her life to writing full time and hasn't looked back since. When she is not devouring book after book, Chrissy loves to cook, bake, volunteer at the local animal shelter, and feed her addiction for horror movies. She lives in Maryland with her family and beloved pets.
Doll Chrissy