Home » Articles, Authors, Doll Noa, Nalini Singh, Reviewers
Noa on her latest addiction – Nalini Singh's Guild Hunter series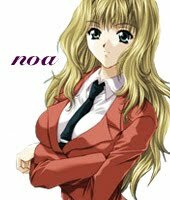 This month's addiction was the result of a hefty case of bronchitis. I was stuck at home, not in the mood to read anything on my TBR pile and honestly, I was moping. Then I read a comment one of my book friends made about a character called Rafael from Nalini Singh's … Well, thanks to the instant delight of ebooks, I decided to give it a go. I finished the first three books in less than three days and went on to read the last two books (for now) the following week.
I don't know what it is about this series that makes it so addictive is it the beyond hot angels and vampires? The heroine who's actually an honest-to-goodness independent woman who has guts and honor? Most likely both in addition to Nalini Singh's simply superb writing. Yes, I was hooked from page one.
In this alternate universe Archangels rule the world from the tops of their high towers – each continent/region has its own archangel and only the truly strong and old angels hope to have that role.
Then there are the vampires; created by angels, they owe their creators 100 years of service (slavery) in exchange for immortality. Decide to run out on your angelic master? Well, that's where the Guild hunters come in. Humans (some born with special abilities, others just trained in the guild) who are a kind of supernatural police force or bounty hunters. They retrieve the escaping vampires and guard against vampires gone bad.
Elena, is hunter born which means she can sniff out vampires from afar – one of the best in the guild, which is why when the angels need her to retrieve someone – one of their own, they turn to Elena. Enter Rafael – Archangel of New York who controls North America. The scariest badass around, thousands of years old and not the guy you want to mess with – yet Elena seems to be doing just that…
This is a wonderful PNR/UF series filled with action, adventure, romance and ever so much smexy. yum!
The secondary characters just fly off the page (literally!!!) and they make awesome heroes in the later books in the series.
Now I need to check out the Psy-Changeling series… maybe I should ask for a few more sick days….
Happy Reading!
Noa first fell in love with books when she discovered 100 acre wood and its inhabitants. To this day, the last pages of "The House at Pooh Corner" make her cry. In a good way. From"Calvin and Hobbes" to "The Iliad and the Odyssey" and lets not forget "Martha Stewart's Cupcakes". Biographies, mysteries, history books and romances all have a place on her bookshelves. Who needs furniture? This 29 year old singleton's dream is to invent the zero-calorie chocolate. But until that day arrives, she tries to create sweet confections with whatever chocolate she can find. An MA in conflict studies (need a mediator?) means Noa loves a good debate, especially when she wins. If she were in charge, books would be free for everyone.
Doll Noa