Home » Authors, Conventions, Guests, Interviews, John Lescroart, ThrillerFest
ThrillerFest interview with John Lescroart
INTERVIEW with JOHN LESCROART
Q: As a New York Times bestselling author whose books have been translated into 16-languages, it's no wonder that you are a spotlight guest at ThrillerFest VI! How will you be participating in the event this year?
It's an incredible lifetime thrill to be one of the Spotlight Guests this year. And to share that honor with Robert Crais and Diana Gabaldon is almost surreal, since I view both of them as major "name brand" authors and honestly have trouble thinking of myself in the same light. Which is not to say that I don't appreciate being chosen; it was just a huge surprise and delight that I'm still trying to integrate into my world view. As in: "Wow, if I'm up there in the same category with Bob and Diana, I must be a real writer. How cool is that?"

I'm very much looking forward to my interview with Gayle Lynds on Friday, July 8, at 3 o'clock. Gayle has been a great friend for many years, and of course she is an enormous talent in her own right. I'm sure our talk will be fun and informative. Beyond that, I'll be walking the halls and the bookstore for the entire four days of the Thrillerfest and look forward to spending quality time with anybody who wants to chat.
Q: What is your involvement with the ThrillerFest sponsors, International Thriller Writers?
I like to think that I'm one of the ground floor members of the ITW. Back when Gayle Lynds and David Morrell were just trying to get the organization off the ground, Gayle called me and asked for a donation and I told her I'd be glad to help. I thought we thriller writers needed an organization of our own, and I wanted to be part of it. But Gayle, in her charming way – I've already told you we've been friends a long time – said she thought the organization needed somebody to be among the first to step up in a bigger way financially. She bribed me shamelessly saying that my name would forever be on the masthead of the ITW as a Founding Sponsor. And everybody knows how much we writers like to hear forever linked to our names, a la Shakepeare I suppose. In any event, I ponied up, and I am so glad I did, since I think that the ITW is the greatest writers' organization on the planet.
Q: What can attendees expect at ThrillerFest VI?
The Thrillerfest is great for any number of reasons, including but not limited to: full accessibility to authors and agents (even famous ones), a fantastic camaraderie, insiders information, panels on myriad aspects of the craft, art, and business of thriller writing, an incredibly entertaining evening of good food, generous drinks, and thriller awards. Ken Follett! Karin Slaughter!! David Morrell!! Steve Berry!! Lee Child!! And on and on. It is simply the best writers' convention there is, and it gets better every year.
Q: Had you always assumed you'd become a writer?
I wrote my first novel in college, so I guess it must have been on my mind from an early age, but I didn't publish until I was thirty-four, and didn't start making a living exclusively from writing until I was forty-five. Still, I think some big part of me wasn't ever going to be satisfied with life if I didn't succeed in writing. And I guess I was just stubborn enough to keep at it when any reasonable person would have given up. Now I'm very glad that I didn't, but there were days . . . no, there were months . . . I guess the assumption that I'd some day become a writer is what pulled me through.
Q: How did you get "hooked" on writing?
I was an early reader. Right from the beginning, the magic of the written word enthralled me. I read Tom Sawyer in third grade, and shortly thereafter became addicted to the Hardy Boys, and all the Landmark biographies, and then everything. Writing just seemed like the most important thing in the world to me. When I read Hemingway for the first time, and then Lawrence Durrell's "Alexandria Quartet," I knew I wanted writing to be my career. I had no idea how that was going to happen, but I started writing regularly, kept a diary, got used to the rhythm, and did it every day. By the time I started college, I was truly "hooked."
Q: What inspires you?
This might sound overblown, but the human condition inspires me. I'd love to understand all of it, and know of course that I never will. But the search for its essence, if there is such a thing, or even its faint shadow, is an overriding and endless passion that I don't think I will ever outgrow.
Q: Where do you write?
I write in a house/office in the downtown "core area" of Davis, California, a small university town near Sacramento. It's a great place to live and work, and I've been happy here since 1992.
Q: Some authors are very habitual in the way that they write – do you have any idiosyncrasies you'd like to share?
I'm one of those "very habitual" writers. I get up about the same time every morning – now closer to 8:00 than the 6:30 I averaged when my children still lived at home. I'm working out by 9:00. I get to the office at around 11:00, and generally check emails and do various other computer stuff until around 1:00 (I refer to this time as "sorting my socks"). Finally I start writing and keep at it until 5:00. No music. No nights or weekends. With this schedule, I've managed to put out a book a year for the past twenty years or so.
Q: Before becoming a writer, you were a musician. How did your experiences in the music industry affect your writing?
I very much loved playing music, which I did until I was thirty. Exactly thirty. I disbanded my band on my 30th birthday, and started writing Sunburn, which won a literary prize and became my first published book. So the two "careers" didn't really impact one another directly. On the other hand, most of the songs I performed with my band were originals, and in the course of writing those 500 or so songs, I think I got comfortable with the idea of my "creativity," of writing things I cared about, so that when I made the switch to prose writing, I didn't feel like I was moving to a different language, so to speak, so much as simply changing my vocabulary.
Q: As someone who got started as a writer with no connections in the publishing industry, do you have any advice for young writers in a similar position?
Oh my gosh, did I ever do everything wrong! I believe that young writers today are in general much more knowledgeable about the publishing industry than I ever was. Most people know, for example, that one needs an agent. Many young writers also have a game plan in mind for their careers – they'll be writing two or three books a year, for example, maybe a mystery and a romance, or a fantasy and a stand-alone. They'll know they can use a pseudonym or two or three and at the same time, write under their own names.
I knew none of this, and back when I was starting out just after the Civil War, I don't believe much of this information was readily available. Much of it was trial and error, mostly the latter. Today, events just like Thrillerfest combat all of that ignorance and angst. Writers and agents are willing to talk to new writers, to give advice and direction, and to share ideas. So my real advice to beginnings is to ask questions and listen to the answers. The writing life is just that: a life. It is not one published book, at least not usually, but a body of work, of relationships with publishers, editors, agents, reviewers, and other writers. And the great news for the newcomers is that the world of the writer is now pretty generally accessible to one and all.
Q: You write not only books, but screenplays as well. How does your writing process differ when switching between writing books and screenplays?
Well, I haven't been too successful as a screenwriter. I've written several, but none have been bought or produced, so whatever I'm doing isn't working. I think my main problem is that I don't think as a screenwriter. I see a story in novelistic terms and trying to leaven it down in screenplays to simply dialogue scenes, or visual images, isn't really the way I approach a story. I'm still trying, though. Maybe I'm getting closer.
Q: After your battle with Spinal Meningitis, how has your writing changed?
As you note, I had a life threatening bout of spinal meningitis when I was forty-one. Up until that time, I had published five novels, most of them nicely reviewed but commercially unsuccessful. I believe that this was probably because I kept largely viewing these efforts as teaching vehicles – I was learning how to fashion a plot, or create a scene, or make a character come alive on the page. After the meningitis, and the eleven-day coma, I realized that if I didn't know how to write a novel by now, I might as well quit trying. I could easily have died having never given my work a chance to sing confidently on its own. It was time to just let what I was writing become the novel it wanted to me; not to teach myself some lesson in how to write, but to truly express what themes and issues the story itself wanted to tell. The result of these insights and decisions was a different kind of book, a bigger book with a wider palette and finally, a true novel. In fact, a whole bunch of them.
Q: While in college and writing your first novel, did you ever think you would become this great of a success?
Of course everybody fantasizes about how they'll take the world by storm, and in college I fit that mold to a "t." For that reason, I think it's ironic that even with all my success, it did not take the form that I had assumed was the norm. My initial vision of success was that I would write a (i.e. one) book and it would become a monster hit a la Cold Mountain or The Firm or The Girl With the Dragon Tattoo and after that I would be an Author (with a capital A), known far and wide for whatever book it was.
Actually, this was not what happened at all. As I mentioned above, I had written six books before I had my first NY Times bestseller, and while that book, The 13th Juror, did very well and allowed me to become a full-time writer, it was never the kind of blockbuster that turned me into a household name, nor have any of the subsequent books, although all of them since then but one have made the NY Times list. When I was young, I never realized that for the vast majority of authors, the writing life entailed a career of not one but many books – and now I rejoice that I have been so fortunate as to be able to keep writing them. It's a wonderful life.
Q: What was the inspiration behind your famous character, Dismas Hardy?
Well, we've all be taught to write what we know. When I was thirty-eight and casting about for a protagonist, the person I knew best was myself: thirty-eight years old, a bartender at the (very real) Little Shamrock bar, divorced, living on 34th Ave. in San Francisco. So I plugged this guy Dismas Hardy into that set of facts. And then in the actual writing an interesting thing happened: I gave him a background quite different from my own, making him an ex-cop, ex-Marine, ex-lawyer, and – tragically – an ex-father. From the intersection of those two backgrounds, Dismas Hardy emerged full-blown.
Q: Who are some of your favorite thriller writers?
I remain a huge fan of the thriller, and many types of them. Among my favorite authors I always count Nelson DeMille, PD James, T. Jefferson Parker, Tim Hallinan, Bob Dugoni, Lisa Gardner, Jeff Deaver, Lee Child, Loren Estleman, and Gayle Lynds. My newer favorites include Justin Peacock, Paul Doiron, John Verdon, and David Hosp.
Q: How did you get started writing your very first novel?
I was a junior in college and simply decided that if I was taking creative writing classes at Berkeley and wanted in some vague yet real way to become an author, I'd have to tackle the book length work at some point. So I just made a decision to sit down every day and write at least a page and keep going until I had a novel.
At that time, the shortest novel I had read was THE OLD MAN AND THE SEA, and my version of it was 104 pages long. So I kept writing until I had 104 pages, and that was the end. The funny thing was, it actually ended right then. The novel was a total forgettable dud, but one good thing came out of it: I named one of the characters Dismas Hardy – killed him off after one page, but he was there and the name stuck.
Q: Having never gone to law school, how do you write so accurately about the legal process?
I am very fortunate that my best friend since high school, Al Giannini, decided to become a lawyer. And not just a lawyer, but a criminal lawyer. And not just any old criminal lawyer, either, but an assistant district attorney specializing in homicide prosecutions in San Francisco and San Mateo. Al vets all of my books for legal and procedural issues before I even hand them in to my editors. Without him, I wouldn't be able to write the book I do. He is a true collaborator, an excellent critic, a fantastic legal mind, and a great guy whom I sometimes would like to murder. He lets me get away with absolutely nothing – if it's not right, it doesn't stay in the book.
Q: What can fans expect in your upcoming novels?
I've just finished my 2012 book, UNDERTOW, which is a story about Wyatt Hunt's search for his birth parents. It's a deeply personal and emotional book and digs back into the past and churns up a stew of reactions from Wyatt. After that, I'm trying to come up with an idea for another "classic" Dismas Hardy courtroom drama, which hopefully will appear in 2013. Beyond that, it's anybody's guess, but I'd expect a book a year as long as I'm above the ground.
Q: You have written over 20 novels–of these, which was your favorite to write?
My all-time favorite to write was A CERTAIN JUSTICE. The Rodney King riots had just recently happened in my own former home city of Altadena, and the opportunity to move many of those tumultuous events to San Francisco was just too interesting to pass up. Plus, the racial tensions that drive the novel found a terrific and personal vein of reference in the character of Abe Glitsky, who suddenly became fully-dimensional and, to me, fascinating as a character. I also discovered Wes Farrell in this book. In fact, San Francisco opened itself up to me in a way I could never have predicted, and the results were just wonderfully satisfying. I have other books that I like as much – THE HEARING and THE MOTIVE, for example – but for sheer joy of writing, A CERTAIN JUSTICE gets the nod.
Q: How do you balance turning out a steady stream of novels with having a life outside of writing?
I guess the secret to that is that I view writing as my job. A wise man once said that if you love what you do, you never do a day of work in your life. And that's how I've tried to make my life work. I love coming into the office and putting down pages, working out problems of prose and plot, communicating with my readers by blog and twitter, facebook and email. But it's a job. Fortunately, it's a job that is also – to some greater or lesser degree – an art and a source of great personal fulfillment. When 5:00 o'clock rolls around, I close up the office, go home and have dinner with my wife, and in all other ways, live a completely "normal" life. If those darn paparazzi would just leave me alone . . .
As Zak Brown sings: "Life is good today."
More about the author: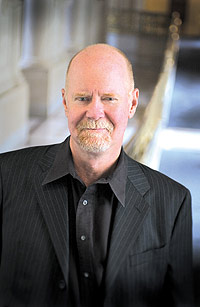 John Lescroart (pronounced "less-kwah") is a big believer in hard work and single-minded dedication, although he'll acknowledge that a little luck never hurts. Now a New York Times bestselling author whose books have been translated into 16 languages in more than 75 countries, John wrote his first novel in college and the second one a year after he graduated from Cal Berkeley in 1970.


Aside from writing, Lescroart is also very passionate about music and has recorded several albums ranging in style from Jazz, Cajun to Country. 


Visit his Website for more information on his books and music


Paperback Dolls is made up of women from different parts of the world, with different backgrounds, different tastes and beliefs that were brought together through a love of reading. We like to think of ourselves as a cyber version of "The View" that focuses on books, authors, and reading. We are proof positive that one common love can unite the most opposite of people and form lasting friendships that introduce other ways of life and perspectives to each other.
Paperback Dolls