Home » Authors, Brooke Moss, Giveaways, Guests, Interviews, Paperback Proust
Blog Tour Paperback Proust and Giveaway: The "What If" Guy by Brooke Moss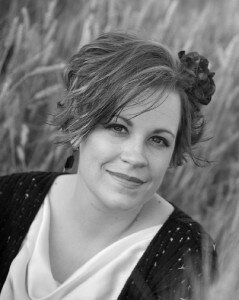 "I write because if I don't…my head will explode, and ruin the drapes." ♥

Brooke Moss is the name, contemporary romance and women's fiction are the game.

Brooke writes complex, character-driven stories about kismet, reunited lovers, first love, and the kind of romance that we should all have the chance at finding. She prefers her stories laced with some humor just for fun, and enough drama to keep her readers flipping the pages, and begging for more!

When Brooke isn't spinning tales, she spends her time drawing/cartooning, reading two books a week (ask her who her faves are), watching movies then comparing them to books, and, of course, wrangling four kids, one hubby she lovingly refers to as her "nerd", and attempting to conquer the Mount Everest of laundry that is the bane of her existence.

Website – – – –
First off, thanks for having me here today, what an honor!
WHAT IS YOUR GREATEST FEAR?
Mice. I know that sounds like a silly answer, and that other authors probably write more profound answers. But so help me…if there is a mouse in my house, I will run screaming through the door (often knocking children down in the process) and check into a hotel. Period. I hate, hate, HATE mice.
WHAT IS YOUR CURRENT STATE OF MIND?
At this very second? Sort of frazzled. I've got a lot on my plate, and my kids are crying "anarchy" in the family room. Pretty soon it will be like Lord Of The Flies around here.
WHAT IS YOUR FAVORITE OCCUPATION?(WAY OF SPENDING TIME)
Doing exactly what I'm doing….writing! Though, when I'm not writing, I enjoy a nice girls night with my friends, seeing a movie; vacationing with my husband and kids; reading a good book; and cartooning…when I have time for it, which is rare.
WHAT HISTORICAL FIGURE DO YOU MOST IDENTIFY WITH?
I don't consider myself nearly as great as any historical figures that I can think of, but I can relate to Mary Todd Lincoln a bit. She was often criticized for the things she did, though she always did them with the best intentions. Sometimes I feel like that happens to me in my day to day life. Plus, she and I appear to share the same dress size.
WHICH LIVING PERSON DO YOU MOST ADMIRE?
Stephanie Clark Neilson, who is an airplane crash survivor/burn victim, who was burnt on over 80% of her body. She will more than likely have surgeries and pain for the rest of her life, and yet, she gets up every day and cares for her family with a smile. She is an inspiration for any mom who feels like throwing their hands up. If she doesn't give up, I can't give up.
WHO IS YOUR FAVORITE FICTIONAL HERO?
Silas Marner. I love that a weird, socially ostracized weirdo can wind up having a heart of gold, and raise a child who needs a home and a parent. Heartwarming story I never get tired of.
WHO ARE YOUR REAL-LIFE HEROES?
I've always admired Gilda Radner for her humor while going through adversity. I love a good joke, and so did she.
WHAT IS YOUR MOST TREASURED POSSESSION?
Besides my family? Hmmm…it would be a cross between my Banes & Noble Nook and my MacBook Air. I constantly tell my husband that if the house catches on fire, he will be in charge of getting the kids and the pets out of the house. I will be in charge of my laptop and my nook. (Kidding…sort of.) Okay, okay…all jokes aside, I have a small ceramic owl that hold's an old fashioned pair of scissors and a roll of twine. It belonged to my grandmother, but I have it now. And I have coveted that silly owl for thirty five years. In my head (which is a strange place to begin with) it represents wholesome, fun, family memories of gardening with my grandma and spending the night sleeping up in her attic with my cousins. Good memories.
WHEN AND WHERE WERE YOU HAPPIEST?
Without a doubt, in the Many Glacier Lodge at Glacier National Park, twilight on a summer night. My family goes to GNP every other year. There is no other place on earth like it, and I am completely in love with that place.
WHAT IS YOUR MOST OBVIOUS CHARACTERISTIC?
I am best known for being silly and funny, even when I really need to shut up and chill out. I think it is also pretty obvious that I am passionate. When I feel something, I feel it to the tenth degree. That can be a bad quality, or a good quality, depending on who you ask.
WHAT IS THE TRAIT YOU MOST DEPLORE (HATE) IN YOURSELF?
I have a rotten temper. I really, really try to curb it, but occasionally it rears its ugly head. I think my family sees it more than anyone else. When something in our house goes missing….oh mama, watch out!
WHAT IS THE TRAIT YOU MOST DEPLORE IN OTHERS?
I loathe (with great passion) liars. I would rather be told, point blank, that my jeans make me look fat, than to be lied to about anything.
WHAT IS YOUR GREATEST EXTRAVAGANCE?
I have a weakness for two things: kitschy, vintage décor and fashion. And books from Barnes & Noble for my Nook. I have little to no resistance for such things. Oh, and I also spend a small fortune on my getting hair done every two or three months. My hairdresser really deserves all of her money…she's a freakin' genius.
WHAT IS YOUR FAVORITE JOURNEY?
The one I am on right now. :D
WHAT DO YOU MOST DISLIKE ABOUT YOUR APPEARANCE?
I am chubby. And I hate it. Not that I want to be one of those horrid, skinny waifs or anything. But I would love to be healthier and a little more comfortable with myself when I take off my clothes. (Was that TMI? Oh well, 90% of all the other women in America would probably agree with me. Here's to getting naked with the lights ON!)
WHAT DO YOU CONSIDER THE MOST OVER-RATED VIRTUE?
Um……..that's a hard one. I don't know if I would consider any one virtue overrated. Though I can say that I could really, REALLY use some more patience. Can I put in a request for that?
ON WHAT OCCASION DO YOU LIE?
Well, as you read before, I would have to say that I legitimately try not to lie. I won't be one of those obnoxious women who claims to never lie. (Those are usually the biggest liars of the bunch, IMHO.) But when I do lie, I really work hard at owning up to it, and trying to right my wrongs. However, there are times when I lie to my kids. "Oh, shoot, we're all out of grapes!" or "Oh no, I can't find Lightening McQueen! We'll have to find him later." Sometimes a mom has to choose her battles. Period.
WHICH WORDS OR PHRASES DO YOU MOST OVER-USE?
Ugh. I am the queen of saying "SHUT UP!" So much so that my kids all say it. People look at me like I am a monster, because I tell them to shut up, and because they say it to each other, but what they don't understand is: I use it as an adjective. "Brooke, you sold your book to Entangled today." "Shut up! I did?" "Mom, I'm going to go swimming with Taylor. I hope I don't get my hair wet." "Shut up, it will be fine, honey." I know, I am a crappy mom. But in our house "shut up" isn't a bad word.
Oh, and I also say "peace out" every time I say goodbye to someone, whether in person or on the phone. Sometimes I even text it. I'm not sure why. I think I decided several years ago that it was funny when a pasty housewife from suburbia casually used the term "peace out", so I started saying it. And it stuck.
IF YOU COULD CHANGE ONE THING ABOUT YOURSELF, WHAT WOULD IT BE?
My weight. Oh, and I would love to be able to multi-task more than I can now. I am not very good at multi-tasking, and I don't understand how certain women manage to spin 6 plates at the same time. Oy, I can't do that.
WHAT DO YOU CONSIDER YOUR GREATEST ACHIEVEMENT?
Four children who haven't wound up in jail (yet). Also, becoming a published author is pretty d*mn cool, too.
WHERE WOULD YOU LIKE TO LIVE?
Santorini, Greece. And Seattle, Washington. I would love to split my time between the two.
WHAT IS THE QUALITY YOU MOST ADMIRE IN A MAN?
Responsibility, reliability, honesty, humor, and if you look like Gerard Butler, it helps. (Though I would take my nerd over Gerard any day, if we're being honest here.)
WHAT IS THE QUALITY YOU MOST ADMIRE IN A WOMAN?
Tenacity, creativity, honesty, fabulous hair, and I admire any woman who can treat other women the way they are treated. The whole "do unto others…" thing is pretty spot on.
WHAT IS IT YOU MOST DISLIKE?
Failure. If you don't believe in me, or if you tell me I will fail….I will prove you wrong, succeed, and then do a booty dance in your face.
WHAT DO YOU VALUE MOST IN YOUR FRIENDS?
I like friends that support me whether our lives are going great or horribly. I also like someone who can tell a good joke, and who can take a good joke. And I like friends who have a great sense of accountability and loyalty. (I seriously have the best girlfriends ever.)
HOW WOULD YOU LIKE TO DIE?
Good grief. Not today, that's for darn sure. I think it would have to be when I am 85 years old, and sleeping in my bed, cuddled up with my nerd, and we have 20 grandkids, and 4 great-grandkids, and I have 50 published books under my belt…
IF YOU WERE TO DIE AND COME BACK AS A PERSON OR AN ANIMAL, WHAT DO YOU THINK IT WOULD BE?
I would come back as a zebra. Because zebras are fabulous, and I really do look great in black and white.
IF YOU COULD CHOOSE AN OBJECT TO COME BACK AS, WHAT WOULD YOU CHOOSE?
Probably as a copy of The What If Guy. :D
WHAT IS YOUR MOTTO (WORDS YOU LIVE BY OR THAT MEAN A LOT TO YOU)?
"Fear knocked at the door, faith answered it, but nobody was there." –Author unknown
WHO HAS BEEN THE GREATEST INFLUENCE ON YOU?
My brothers. Whether good or bad, their influence has always driven me to try hard and go farther. I love my big brothers.
WHICH OF YOUR CHARACTERS DO YOU MOST IDENTFY WITH?
It is a cross between Autumn Cole, who is a clumsy single mom who uses sarcasm and self-deprecating humor to get through life; and Holly Judd who is the frazzled, tired, mouthy mother of five young children.
Thank you so much for having me here at Paperback Dolls today, it was an absolute joy! And a special thanks to Entangled Publishing for providing all of the awesome contest prizes! I look forward to sharing The What If Guy with the world, and would love to hear from each of you.
Excerpt from The "What If" Guy by Brooke Moss

"Did you mean what you said?" His lips brushed against the corner of my mouth.

"When I said what?" I asked in a breathy voice, trembling. Or maybe that was Henry.

"When you said…" He swallowed. "…that you still loved me?"

My heart pitched. "Yes."

The next few minutes were a blur. His lips came down on mine with such determination that I stumbled backwards. His strong hands caught me. He slid his hand up my back and clutched my neck, leaving a trail of heat in its wake. He tangled his fingers in my hair and deepened our kiss.

We moved as if we'd been kissing each other for eternity, yet it felt as exciting and brand new as the first time. All five of my senses were keenly alert as Henry's tongue teased mine. His rugged scent filled my nose and light flashed behind my closed eyes. I grazed my fingers over the ridges of his muscles, then tugged at the bottom of his shirt, longing to touch, skin-to-skin. My ears rang, my mouth filling with the taste of Henry. I wanted more, more, more.

Breathlessly, Henry pulled back and gazed at me with clouded eyes. His lips, swollen and parted, tugged up on one side. I lifted his shirt tail and ran my palms up his chest, sending a shudder through him.

Henry licked his lips and the butterflies in my stomach morphed into a flock of pterodactyls. I felt self-conscious under his heavy gaze, his eyes studying me as if he were memorizing every detail of the moment.

"Hi," I whispered.

What would you do if you're "what if" guy showed up at the lowest point of your life?

(Autumn Cole clocked hers with an encyclopedia.)

After losing her job at a swanky Seattle art gallery and finding out her father has been hospitalized, single mother Autumn Cole reluctantly returns to her tiny hometown of Fairfield, Washington to put the pieces of her life back together.

Her disgruntled twelve-year old son isn't thrilled about going from hip to hick, but Autumn's got it worse. She resumes her role as the daughter of the town drunk, promptly facing a crisis with her father that's been decades in the making.

Running into Henry Tobler, and nearly breaking his nose, is almost more than she can handle, but can rediscovering love–and herself–with her "what if" guy teach Autumn to forgive before it's too late?
Paperback Dolls is made up of women from different parts of the world, with different backgrounds, different tastes and beliefs that were brought together through a love of reading. We like to think of ourselves as a cyber version of "The View" that focuses on books, authors, and reading. We are proof positive that one common love can unite the most opposite of people and form lasting friendships that introduce other ways of life and perspectives to each other.
Paperback Dolls