Home » Alma Katsu, Authors, Doll Alli, Doll Eowyn, Honorary Dolls, Reviewers, Reviews
Two Doll Review: The Taker by Alma Katsu
Submitted by Doll Alli on September 22, 2011 – 4:00 am
34 Comments
Author: Alma Katsu
Book: The Taker
Series: Novel
Release: September 6, 2011
Reviewer: Alli and Steph (Eowyn)
Source: Author (Alli) Personal Library (Steph)
Purchase: – Book Depository

True love can last an eternity . . . but immortality comes at a price. . . .

On the midnight shift at a hospital in rural Maine, Dr. Luke Findley is expecting another quiet evening of frostbite and the occasional domestic dispute. But the minute Lanore McIlvrae—Lanny—walks into his ER, she changes his life forever. A mysterious woman with a past and plenty of dark secrets, Lanny is unlike anyone Luke has ever met. He is inexplicably drawn to her . . . despite the fact that she is a murder suspect with a police escort. And as she begins to tell her story, a story of enduring love and consummate betrayal that transcends time and mortality, Luke finds himself utterly captivated.

Her impassioned account begins at the turn of the nineteenth century in the same small town of St. Andrew, Maine, back when it was a Puritan settlement. Consumed as a child by her love for the son of the town's founder, Lanny will do anything to be with him forever. But the price she pays is steep—an immortal bond that chains her to a terrible fate for all eternity. And now, two centuries later, the key to her healing and her salvation lies with Dr. Luke Findley.

Part historical novel, part supernatural page-turner, The Taker is an unforgettable tale about the power of unrequited love not only to elevate and sustain, but also to blind and ultimately destroy, and how each of us is responsible for finding our own path to redemption.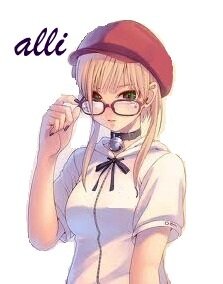 When I said I would read THE TAKER, someone said it was a modern day Beauty and the Beast. While I think it somewhat inaccurately portrays that classic, I can see why they'd say that. Katsu blurs the fairytale by letting the reader decide who is the beauty and who is the beast, without the happily ever after. The Taker is an absolute thriller of a story within a story of tragic love and despair with magic mixed in. I won't bore you with a summary of the story since the book excerpt does an excellent job of setting the stage for this amazing tale.
There are so many things I loved about this story.  It's hard for me to put fingers to keys! How very unlike me, I know. I thought all the characters were rich and complex. You truly felt their love, joy, pain, and sadness. The story with in a story was executed perfectly. Although, I became so absorbed in learning about Lanore that I became annoyed at being brought back to present day. I found myself pitying Lanore and her desperate attempts to win the love and approval of Jonathan, who I dare say she was suffocatingly obsessed with.  Jonathan, completely aware of Lanore's feelings, loved every other woman in town (or so it seemed!) the way Lanore wished for.
Then you meet the callous and cruel Adair, who has a life story more heartbreaking than Lanore. Adair was sold into slavery to an evil alchemist, where he endured sexual, physical, mental abuse and torture. One scene in particular might be hard for some people to read, but I think it was necessary to have in order to create the subsequent plot. While I despised Adair for the way he treated his companions, I felt sorry for him. He had to torture and threaten his way into making sure no one ever left unless he let them leave. Adair wanted their love, like Lanore wanted Jonathan, but became ruthless in order to keep it.
There are a couple of twists in this story that I refuse to ruin for readers. Maybe I'm not observant, but I didn't see it coming until Katsu made it evident to Lanore.  You're also left at the end wanting more, not wanting it to end. I thought Katsu had an amazing writing style, seemingly fluid. Katsu has a way with words describing situations with great precision. What's a Doll Alli review without a quote? Here's my favorite:
Looking back, I know we were only filling in the holes in our souls, the way the tide rushes sand to fill in the crevices of a rocky shore. We – or maybe it was just I – bandaged our needs with what we declared was love. But, eventually, the tide draws out what it has swept in.
Literally I could go on and on about this book, but I won't! This is a double review after all. I would enthusiastically recommend THE TAKER to anyone looking for a book that they just can't put down. It was so different than anything I've read lately. I am very much looking forward to the next book in this series.
**********Honorary Doll Stephanie's Review**********
I am so excited to be able to review THE TAKER by Alma Katsu today. One of my friends had mentioned The Taker back in the spring and she was so excited about this debut author and awesome book that I found myself waiting anxiously for it's release date because it seemed different somehow. I was a little worried as I held the book in my hand that I had hyped it up way too much and as often is the case when we place too much expectation on a book or movie it disappoints because we had expected too much in the first place. I should not have been concerned from the moment I opened THE TAKER I was captured in it's spell. I even had to have the kindle version so I could read from my phone on the go, I was totally addicted! I am in love with Alma Katsu's debut novel and I only hope I can do justice to her outstanding work in my review!
You may already know that THE TAKER is about love based on the all of the hype and the description, add in magic and science with unrequited love and you have the back drop for Katsu's debut novel. What would you do if you found yourself immortal and you had an almost obsessive love from your childhood who didn't love you back the same way? This is part of the question facing Lanny our main character.
We are introduced to Lanny in modern time and we learn the story of her childhood and life of immortality as she tells her story to Luke. Lanny as you will learn does not always make the best choices yet her character is written in a way that I can understand her choices and do not condemn her for them. In fact, she is tortured throughout time for some of her rash decisions which make her more endearing. I love the way the story flows back and forth between Lanny's past and current events. I found myself feeling sorry for Lanny, she comes from a small town called St. Andrew in the 1800's. This is a period when women were only expected to learn how to cook, clean, tend the sick and marry young yet she is intelligent and rebellious and longs to break free from the shackles that confine her. Choices were limited for her in her hometown and this sheltered life is contrasted against the life she leads when she is taken into Adair's household in Boston and is made immortal. Luke also is oppressed in this small town in modern day and I can't help but feel we will learn more in future books regarding Luke. I think there is more to him than meets the eye.
Once Lanny becomes immortal the tale takes on an even more serious and dangerous tone. During this time we also learn of Adair's story or at least the story he would like Lanny to believe. It is a testament to Katsu's writing that I found myself swept up into Adair's story as well and for a brief second I felt that there just might be some good in him but I will leave that question for you to decide. We are also taken along on Lanny's obsession with Jonathan and I really don't like him to be honest. It's not his fault though we are who we are but I found myself often being frustrated with Lanny for holding on to Jonathan so hard when he does nothing to deserve her devotion in my opinion. It is human nature to want what we can't have and Lanny's determination to make wrong decisions on behalf of a man who does not love her can be understood, we believe what we want to and often can't be told otherwise when it comes to love. I found myself wanting to shake her at times and tell her to go live her life, focus on herself!
What I loved the most about this book is that it is not your average everything is great in the world book. The characters are flawed, they are capable of such evil yet you don't hate most of them and want them to be redeemed! Life is not always perfect and happy and Katsu's characters have layers of complexity and I am looking forward to watching more unfold in future books. Evil exists in the world and it is not hidden in this book. You are taken on an adventure spanning 200 years that makes you think about the way you view things and I found myself lying awake at night pondering the themes in THE TAKER. Is everything as it seems? Do I buy in to what I'm told too easily? Also, I like vampire books but I am so excited to have an immortal character who is not a vampire for a change! It opens up so many storylines and is quite a refreshing to have a new story.
THE TAKER is not for the faint of heart, there is violence in the book but it is written skillfully and necessary for the plot and the characters but, overall it is a deliciously breathtaking read. I have seen her work compared to Anne Rice's and I must say I found myself remembering the days when I first discovered The Mayfair Witches and relished each reading experience. Reading this book was an experience into a new world where the line between good and evil is blurred. Perhaps we all are capable of things we don't realize of ourselves. I hope you can tell how truly excited I am to have discovered this book. Alma Katsu is brilliant and I am thrilled that she is just starting her writing career and we have many years ahead of us to devour her books. I look forward to watching her characters grow. I must say I lost a bit of sleep worrying about what is in store next for Luke and Lanny, I'm a bit afraid of what may happen in the next novel. I hope Lanny finally finds the deep love she longs for. I highly recommend this book to anyone who loves a new adventure and wants to discover something new. Magic, Science, Religion, love and a historical backdrop make this book a must read.
Also Reviewed By: Bitten By Paranormal Romance – –
Alli has always been a lover of books. Her mom even has a photograph of her sleeping curled up in a book rack as a young child. From reading R.L. Stein's Fear Street books as a young teen to reading just about anything and everything these days, her love for great stories has never ceased. She even thought to pursue her love of books with an English degree in college, but decided science was more of her forte. She currently resides in Georgia with her husband, her Boston Terrier (Maddie), and two fluffy cats (Chummy, Lulu) where she works as a research scientist. When her nose isn't in a book, she enjoys anything outdoorsy and running races/ triathlons in her spare time.
Doll Alli