Home » Articles, Cook Books, Doll Day, Features, Holiday, News
Day's BLACK FRIDAY gift guide for book lovers of all ages…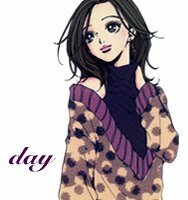 As everyone stoops into their turkey tryptophan or carb induced comas, in my house the truly brave individuals plot out their courses for their Black Friday attack! This "Black Friday" shopping adventure is relatively new to me. I only started actually venturing out into the mass chaos a few years ago. But, it was such a crazy experience and so much fun, that it has become something that I look forward to…in part because of the people that I get to go on the adventure with.
So, I started jotting down items to give as presents to the various people on my list, I thought I'd do something a little different and share some of those book related ideas with you wonderful people. Maybe you'll find something to get someone on your list. Or maybe you'll find something to put on your own wish list! Either way, good luck shopping!
Of course one of the things that most likely tops many wish lists is a tablet or e-reader. While the iPad is still amazing, it remains quite pricey. I have done some extensive research on other readers that look as cool and do nearly as much and I've come to the conclusion that while the Kindle 3G is still my first pick for just reading, if you want more,  Nook Tablet is the way to go!
Another really great idea for a gift is to give someone a membership to Audible.com.

For $45.00 you can give someone three months of listening to the book of their choice. Membership includes 3 credits plus special "members only" discounted prices on additional books.
Now, for the ladies in your life:
If you are buying for a dear friend that happens to have a kindle or e-reader may I suggest…
This is too cute! I saw it and immediately thought of Doll Noa, but it applies to so many of my BFF's that I'll need to buy in bulk!
Another item I have on my Shopping List is THE PIONEER WOMAN COOKS by: Ree Drummond…
I feel a sort of kinship with Ree Drummond. Like her, I was a big city girl that made a pit-stop in Oklahoma, got swept off my feet by a cowboy, and my life was forever changed. The Pioneer Woman Cooks is a homespun collection of photography, rural stories, and scrumptious recipes that defined Drummond's experience in the country and by extension, mine.
I actually own this bag and LOVE it! I can easily fit all my regular items but also a camera, make up bag, snacks, bottle of water and 2 hardcover and 2 paperback books. How do I know? I used this bag on summer vacation with my kids, and as any mother knows, if you have kids you need a bag that can manage the extra load that comes with having spawn. Through airports, trains and car rides this tote was perfect. And it's actually really cute! So cute that my daughter, my aunt and my mother each wanted one. Ranging in price from $30-$70 (depending on print) it is also fairly affordable and speaking from experience, extremely durable! Can you imagine how cool it would be to get one of these totes with some books inside…*adds to personal wishlist in new color* Available at VERA BRADLEY.
For the history buffs on your list: This typically is the category that my father and husband fall into. My dad is the type that has EVERYTHING and always the latest and greatest. Most books he'll get on kindle however, history books he likes hardcover because they look good on the shelf:). My husband is fascinated by WW2 history and will always read or watch anything that pertains to the era.
Another title that caught my attention is A TRAIN IN WINTER. Again, this is set in the early 1940′s but focuses on the Occupation of France and the incredible bravery of the women that took up the resistance. Not an easy book to read, but a powerful one.  This is a book that should be read by anyone with the slightest interest in human rights and human history. It shines a spotlight on aspects of World War II in Europe little known or studied.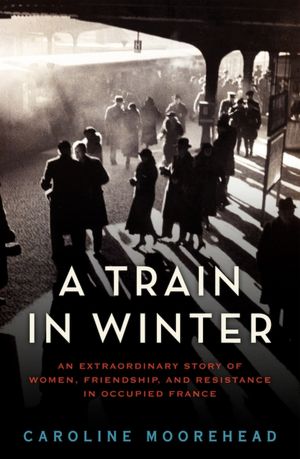 For the young men(or ladies) on your list: My boys love listening to audiobooks on roadtrips and around our house we always need an extra set of earbuds. These licensed comic earbuds are fun, super comfy and they stay in the ear really well.
And, how about the new Batman Arkham City comic to go with the buds?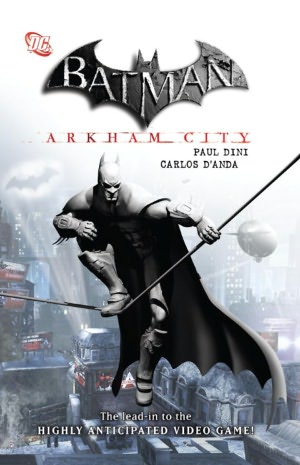 If you have a young man between 6-10 years old on your list, you really can't go wrong with Legos! But, as any mother of a Legoholic knows, they build the set design maybe once and then end up breaking it down to create their own idea. The Lego Ideas Book is perfect for those young minds! Plus, they'll be excited just because it says "Lego" on the book!
 Another fabulous idea for the ladies (12&up) on your list is to give them a book inspired piece of jewelry!  Author Richelle Mead's NYT Bestselling Vampire Academy series is popular with tweens, their mothers, and even their grandmothers. This gorgeous necklace inspired by Mead's latest release, BLOODLINES, is by Cadsawan design. It would make a fabulous gift and is sure to make the recipient smile!
There are several other book inspired pieces at Cadsawan. Jewelry inspired by authors Charlaine Harris (including pieces created and worn on the HBO show True Blood), Rachel Caine (Morganville Vampires), Alma Katsu (The Taker), J.R. Ward (Black Dagger Brotherhood), Jeaniene Frost (Night Huntress) , Stieg Larsson (Girl With Dragon Tattoo), and coming soon even George R.R. Martin (Game of Thrones).
With all the excitement around The Hunger Games movie coming 2012, it is a given that many will be re-reading the series or reading it for the first time! I spotted this Companion book that is perfect for avid fans of the series.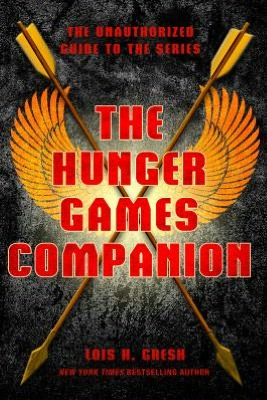 Now, if it is just a book you are looking for in a specific genre, I recommend…
Day is a dreamer who has never met a stranger. She is fearless and will talk to anyone and read anything! She taught music and dance and was a singer/actress for years, performing on stages both nationally and overseas. Now married with children, she spends less time singing on stage and more time writing songs at home. But, family life has not completely slowed this chick down. She still loves an adventure and learning new things. She resides in Texas with her family, Great Dane (Sophie), Labradoodles (George & Cosmo) and Chihuahua (Juan Carlos).
Doll Day