Home » Authors, Features, Giveaways, Guest Blog, Guests, Month of Love, Shiloh Walker
Month of Love Guest Blog and Giveaway: If You See Her by Shiloh Walker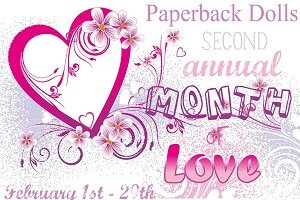 Everyone please welcome Shiloh to Paperback Dolls! Shiloh is visiting us on her blog tour for her new novel, If You See Her, the second novel in her The Ash Trilogy released yesterday! To learn more about Shiloh Walker and her books please visit her website here. To learn more about Month of Love and who is visiting you can go here.
 
---
A HEA can start with $2 and a grilled cheese…
How, you say?
Well, it goes something like this…he wanted a grilled cheese. This cute guy. This really, really cute guy.
He was a skater.
Hung out with my older brother and I adored him. I used to sit in class and write his name and my name all over my notebook. With hearts. This went on for a long time. I also used to kick him.
One time he came over to the apartment where we lived and I was making a grilled cheese.
He wanted one. I made him pay me…about $2.
See, I had this mad crush, but I couldn't let him know.
And still, I kept up with the doodling of his name, my name…
Then one day he came over to see my brother. Brother wasn't there. He turns to leave and I say, "Hey! How come you never come over here to see me?"
He gives me this look…then says, "I didn't know you wanted me to."
"Well…I do!"
A few days later, we go watch the Fourth of July Fireworks. It was right before I turned 15.
It wasn't exactly a date…his cousin was in town from Alaska, but still.
Then, the real date happened.
Robin Hood Prince of Thieves
And things like this happened…
First love…only love.
After I graduated nursing school, he proposed and I got to do this.
See? That's the story of how a HEA started with $2 bucks and a grilled cheese.
Before I end my little picture story, let me tell you about another story…this isn't one I'm living, but it is one I wrote…
Remy…a hot, sexy lawyer type who is really, really crazy about Hope…this amazing woman who doesn't really think she's all that amazing. Of course, they also have all sorts of trouble going on. There's a killer. Hope thinks her crazy ex might be after her, but she may be a little crazy herself. So who knows…
A short excerpt…
"Fine. Then whatever you're doing here, would you please just get it done? Please? So you can leave?"
Something moved inside him. It might have been anger. Might have been wounded pride. Might have frustration…or all of the above.
"Just get it over with?" he repeated, some of his tension edging into his voice.
"Yes." She swallowed. "Please."
"So polite. Even when you're that pissed off at me. Still so polite," he murmured. "Okay, Hope. I'll get it over with."
Then he closed the two feet between them. He wanted to touch her… he wanted it so bad, he hurt with it, ached with it, would have gone to his knees and begged it he thought it would have done any good.
Instead, he jammed one hand into a pocket, closed it in a fist.
The other, he used the tip of his finger and used it to lift her chin.
He had just a second to see her eyes flare wide before he dipped his head and brushed his mouth against hers. Just the lightest brush—hardly enough to even get a taste.
Still, that one taste blistered through him, rushed through him, setting his blood to boil.
He heard her gasp, felt it…and as her lips parted against his, he wanted, desperately to tease that slight opening with his tongue, see if he couldn't coax her mouth into opening for him, just a little more.
Instead, he whispered against her lips, "I've wanted to do that from the first second I laid eyes on you."
Wanna read more? Check it out here…
Shiloh Walker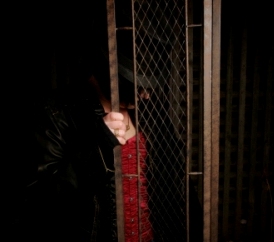 Shiloh Walker has been writing since she was a kid. She fell in love with vampires with the book Bunnicula and has worked her way up to the more…ah…serious works of fiction. She loves reading and writing anything paranormal, anything fantasy, and nearly every kind of romance. Once upon a time she worked as a nurse, but now she writes full time and lives with her family in the Midwest. She writes paranormal and contemporary romance, as well as romantic suspense.
Paperback Dolls is made up of women from different parts of the world, with different backgrounds, different tastes and beliefs that were brought together through a love of reading. We like to think of ourselves as a cyber version of "The View" that focuses on books, authors, and reading. We are proof positive that one common love can unite the most opposite of people and form lasting friendships that introduce other ways of life and perspectives to each other.
Paperback Dolls