Home » Doll KittNLuv, Meet the Dolls, On My Wishlist
On My Wishlist (#5) Kitt
On My Wishlist is a fun weekly event hosted by Book Chick City and runs every Saturday. It's where we list all the books we desperately want but haven't actually bought yet. They can be old, new or forthcoming. It's also an event that you can join in with too – Mr Linky is always at the ready for you to link your own 'On My Wishlist' post. If you want to know more click here.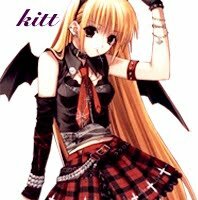 Author: Isabel Cooper
Book: Lessons After Dark
Release: April 1st 2012
Series: Sequel to

 
 
For years, Gareth St. John put his supernatural talent for healing in service to the British Army. Now he's the doctor at a very unusual new school that helps people with special "talents" learn how to hone their abilities.

Olivia Brightmore became a fake medium to support herself after her husband died, but she never expected to discover real magic as the school's newest teacher. Olivia tries to keep the handsome doctor at arm's length, but she can't resist the urge to get under his skin.
Author: Jenny Lawson (The Bloggess)
Book: Let's Pretend this Never Happened
Release: April 17th 2012
Series: Stand-alone

 
 


When Jenny Lawson was little, all she ever wanted was to fit in. That dream was cut short by her fantastically unbalanced father (a professional taxidermist who created dead-animal hand puppets) and a childhood of wearing winter shoes made out of used bread sacks. It did, however, open up an opportunity for Lawson to find the humor in the strange shame spiral that is her life, and we are all the better for it.

Lawson's long-suffering husband and sweet daughter are the perfect comedic foils to her absurdities, and help her to uncover the surprising discovery that the most terribly human moments-the ones we want to pretend never happened-are the very same moments that make us the people we are today.

Let's Pretend This Never Happened is a poignantly disturbing, yet darkly hysterical tome for every intellectual misfit who thought they were the only ones to think the things that Lawson dares to say out loud. Like laughing at a funeral, this book is both irreverent and impossible to hold back once you get started.
Author: Devon Monk
Book: Magic Without Mercy
Release: April 3rd 2012
Series: Allie Beckstrom #8

 
 
Allison Beckstrom's talent for tracking spells has put her up against some of the darkest elements in the world of magic, but she's never faced anything like this.

Magic itself has been poisoned, and Allie's undead father may have left the only cure in the hands of a madman. Hunted by the Authority–the secret council that enforces magic's laws–wanted by the police, and unable to use magic, she's got to find the cure before the sickness spreads beyond any power to stop it.

But when a Death magic user seeks to destroy the only antidote, Allie and her fellow renegades must stand and fight to defend the innocent and save all magic…
So, that's what's on my wishlist this week – what's on yours?
Kitt is an avid reader of Urban Fantasy, Fantasy, Paranormal Romance, Historical, Classics, Young Adult, and on the occasion she reads some Erotica to spice things up. Her entrance into the world of Paranormal started with Charlaine Harris's Stackhouse series. When not feeding her addiction she can be found slaving away cooking as a Sous Chef, watching movies and Anime, or out looking for trouble. She lives in Florida with her DB Deist and their two cats Salem and Dublin.
Doll KittNLuv