Home » Week in Review, Winners
Week in Review and Winners!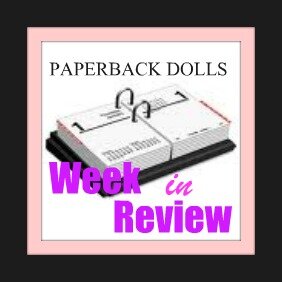 Welcome one and all to the week in review!
Week in Review is when we take a look at the past week and everything that's been going on at Paperbackdolls.com – plus we share what you can expect from the week to come… But first we have some…

The winner of Vertigo by Kristina Dunker giveaway is:
Carol Mintz

mittens0831@..
The winner of Lady Maggie's Secret Scandal by Grace Burrowes giveaway is:
erin f

efender1@..
The winner of The Good Father by Diane Chamberlain giveaway is:
Victoria Zumbrum

tore923@..
The winner of The Magician of Wall Street by Minta Hall giveaway is:
Leanne O Reilly

leanneoreilly@..
Congratulations! Please email us at to claim your prize!
Last Week on Paperback Dolls…
On Monday Lady Maggie's Secret Scandal author Grace Burrowes visited!


Read more Here
Read Kitt's review of Lady Maggie's Secret Scandal Here.
Tuesday, Chrissy reviewed The Particular Sadness of Lemon Cake by Aimee Bender.

The wondrous Aimee Bender conjures the lush and moving story of a girl whose magical gift is really a devastating curse.

On the eve of her ninth birthday, unassuming Rose Edelstein, a girl at the periphery of schoolyard games and her distracted parents' attention, bites into her mother's homemade lemon-chocolate cake and discovers she has a magical gift: she can taste her mother's emotions in the cake. She discovers this gift to her horror, for her mother—her cheerful, good-with-crafts, can-do mother—tastes of despair and desperation. Suddenly, and for the rest of her life, food becomes a peril and a threat to Rose.

The curse her gift has bestowed is the secret knowledge all families keep hidden—her mother's life outside the home, her father's detachment, her brother's clash with the world. Yet as Rose grows up she learns to harness her gift and becomes aware that there are secrets even her taste buds cannot discern. READ THE REVIEW
Wednesday, Noa and Kitt reviewed an ARC of A Night Like This by Julia Quinn, due for release May 29, 2012

Anne Wynter might not be who she says she is…

But she's managing quite well as a governess to three highborn young ladies. Her job can be a challenge — in a single week she finds herself hiding in a closet full of tubas, playing an evil queen in a play that might be a tragedy (or might be a comedy—no one is sure), and tending to the wounds of the oh-so-dashing Earl of Winstead. After years of dodging unwanted advances, he's the first man who has truly tempted her, and it's getting harder and harder to remind herself that a governess has no business flirting with a nobleman.

Daniel Smythe-Smith might be in mortal danger…

But that's not going to stop the young earl from falling in love. And when he spies a mysterious woman at his family's annual musicale, he vows to pursue her, even if that means spending his days with a ten-year-old who thinks she's a unicorn. But Daniel has an enemy, one who has vowed to see him dead. And when Anne is thrown into peril, he will stop at nothing to ensure their happy ending…READ THE REVIEW
Thursday, Mona reviewed A Warrior's Promise by Donna Fletcher.

It has been prophesied that four men, raised as brothers, will bring Scotland back to glory. The third one will first endure a lesson in humility—and passion.

Charlotte is as brave as any Highland warrior, but she can't rescue her father alone. Her sweet face could convince any man to come to her aid, but fate has a funny way of complicating things. For when she is lucky enough to land at the feet of the mighty Bryce MacAlpin, Charlotte is in disguise . . . as Charles.

Bryce can afford no distractions on his vital quest to restore Scotland's true king to the throne. It is madness to instead give his help to this desperate urchin— especially after Charlotte's secret comes to light! Now, caught between a growing passion and his dedication to the king, will Bryce turn away from love in order to fulfill his quest? Or will he discover that promising your heart is the bravest mission of all? READ THE REVIEW
Friday, Kitt and Mona Leigh reviewed an ARC of A Blood Seduction by Pamela Palmer, due for release May 29th 2012.

Vampires live only for lust and pleasure in the eternal twilight of Vamp City. But the city's magic is dying. The only person who can restore it? A beautiful woman from the mortal world…one who knows nothing of the power she wields.

Quinn Lennox is searching for a missing friend when she stumbles into a dark otherworld that only she can see—and finds herself at the mercy of Arturo Mazza, a dangerously handsome vampire whose wicked kiss will save her, enslave her, bewitch her, and betray her.

What Arturo can't do is forget about her—any more than Quinn can control her own feelings for him. Neither one can let desire get in the way of their mission—his to save his people, hers to save herself.

But there is no escape from desire in a city built for seduction, where passion flows hot and blood-red. Welcome to Vamp City… READ THE REVIEW
Finally, on Saturday, it was Noa's turn to take part in the On My Wishlist feature!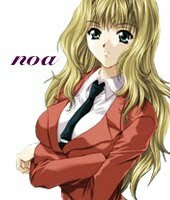 Next Week on Paperback Dolls…
On Monday Noa will be sharing an ARC review of Nina Darnton's An African Affair
After the assassination of a prominent Nigerian politician, New York journalist Lindsay Cameron moves to Lagos to follow a trail of corruption, drug smuggling and murder. What begins with a coveted and exclusive interview with President Michael Olumide quickly spirals into something darker and increasingly dangerous. When two high-profile figures on opposite sides of the political spectrum-Olumide's most trusted adviser and his archrival for the presidency-are killed in suspiciously quick succession, Olumide's promise to hold free elections is cast in doubt. As Lindsay races her colleagues to penetrate the intricate network of Western officials, foreign correspondents, and CIA agents who run the Nigerian show, her entanglement with a rare art dealer leads her into terrain that's unfamiliar in every respect-from matters of the heart to matters of politics and trade that have enshrouded an entire nation in greed and corruption of deadly proportions.
On Tuesday author Jill Shalvis will be here to answer our questions on her blog tour!

On Wednesday Lil will share an ARC review of Cowboy Crazy by Joanne Kennedy

She kicked the country dust off her boots a long time ago…

Sarah Landon's Ivy League scholarship transformed her from a wide-eyed country girl into a poised professional. Her job at the Carrigan Oil Company has given her the sophisticated life she longed for, but when she meets her boss's black-sheep brother, she realizes her roots are showing.

But he's ready to remind her she's a cowgirl at heart.

Rebellious rodeo cowboy Lane Carrigan is determined to save the Wyoming community of Two Shot from the ravages of energy development, but Sarah's convinced her old hometown needs a swift kick in the pants from the march of progress.

When a lapsed cowgirl collides with rodeo royalty, it's bound to be a wild ride—and somebody's going to end up in the dirt.
On Thursday Owe have another ARC review! This time of Claire Cook's Wallflower in Bloom
From the acclaimed bestselling author of Must Love Dogs comes a winning and witty new novel about a woman who emerges from the shadow of her overbearing family and finds herself "dancing with the stars." Deirdre Griffin has a great life; it's just not her own. She's the around-the-clock personal assistant to her charismatic, high-maintenance, New Age guru brother, Tag. As the family wallflower, her only worth seems to be as gatekeeper to Tag at his New England seaside compound. Then Deirdre's sometime boyfriend informs her that he is marrying another woman, who just happens to be having the baby he told Deirdre he never wanted. While drowning her sorrows in Tag's expensive vodka, Deirdre decides to use his massive online following to get herself voted on as a last-minute Dancing with the Stars replacement. It'll get her back in shape, mentally and physically. It might even get her a life of her own. Deirdre's fifteen minutes of fame have begun. Irresistible and offbeat, Wallflower in Bloom is an original and deeply satisfying story of having the courage to take a leap into the spotlight, no matter where you land.
On Friday author Tara Lain will be here on her Beach Balls Blog Tour
Finally on Saturday Eowyn will be sharing an ARC review of Sea Change by Karen White

For Ava Whalen, a new marriage and a move to St. Simons Island means a new beginning. But what she doesn't realize is that her marriage will take her on an unexpected journey into the deep recesses of her past that will transform her forever…

For as long as she can remember, Ava Whalen has struggled with a sense of not belonging, and now, at thirty-five, she still feels stymied by her family. Then she meets child psychologist Matthew Frazier, and thinks her days of loneliness are behind her. After a whirlwind romance, they impulsively elope, and Ava moves to Matthew's ancestral home on St. Simons Island off the coast of Georgia.

But after the initial excitement, Ava is surprised to discover that true happiness continues to elude her. There is much she doesn't know about Matthew, including the mysterious circumstances surrounding his first wife's death. And her new home seems to hold as many mysteries and secrets as her new husband. Feeling adrift, Ava throws herself into uncovering Matthew's family history and that of the island, not realizing that she has a connection of her own to this place—or that her obsession with the past could very well destroy her future.
…and later – It's Kitt's turn to share what books are on her wishlist!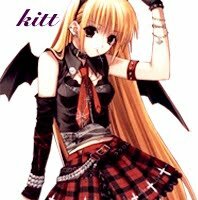 That's it for us this week!
Thanks for stopping by and commenting!
Paperback Dolls is made up of women from different parts of the world, with different backgrounds, different tastes and beliefs that were brought together through a love of reading. We like to think of ourselves as a cyber version of "The View" that focuses on books, authors, and reading. We are proof positive that one common love can unite the most opposite of people and form lasting friendships that introduce other ways of life and perspectives to each other.
Paperback Dolls