Home » Articles, Authors, Giveaways, News, Reviewers, Reviews, Thankful Feature, Week in Review, Winners
Week in Review and Winners!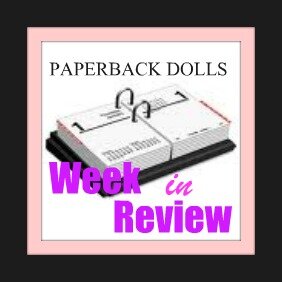 Welcome one and all to the week in review!
Week in Review is when we take a look at the past week and everything that's been going on at Paperbackdolls.com – plus we share what you can expect from the week to come…
So lets get to it!

The winner of the Melissa Marr Thankful Feature Giveaway is:

Amanda

mandy.louise@..
The winner of the Ashley March giveaway is:

May

maybe31@..
Congratulations! Please email us at to claim your prize! 
Last Week at Paperback Dolls…

The thankful extravaganza continued as Dolls and guests shared what they are thankful for!
First, on Monday Iron Fey trilogy author Julie Kagawa answered our questions!

Read all about it Here
Then author Carolyn Crane shared her random Thanksgiving-y musings

Later Day reviewed Head Rush by Carolyn Crane and there's a giveaway!
In an attempt to put her unhappy past behind her, Justine Jones throws herself into nursing school and planning her wedding to Otto Sanchez, the man of her dreams. But something is off. Random details aren'tadding up…and is it her imagination, or are her friends and fiancé keeping secrets from her? And what's with this strange sense of unease, and her odd new headaches?

Justine tries to stay upbeat as Midcity cowers under martial law, sleepwalking cannibals, and a mysterious rash of paranormal copycat violence, but her search for answers leads her into the most dangerous mindgame yet.

With the help of unlikely allies, including her paranoid dad and best frenemy Simon, Justine fights her ultimate foe…and unravels the most startling mystery of all. Read her review Here
On Tuesday Doll Believer shared what she was thankful for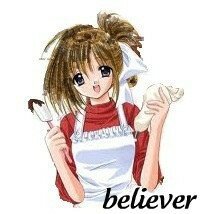 Read her post Here
Then Doll Steph shared what she was thankful for – a special post to author Alma Katsu who then visited the Dollhouse!

On Wednesday Tween Doll in training Desi was here to dish on what she was thankful for!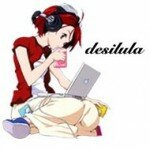 Later Teresa was here to open her heart about Kim Harrison and the Dolls

And Doll Mona shared her thanks and a recipe!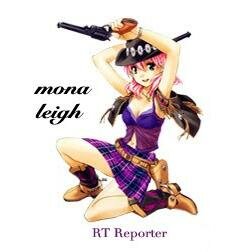 Then Day was here with some Black Friday book lover deals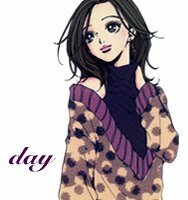 Finally, Day shared an ARC review of Cinder by Marissa Meyer
Humans and androids crowd the raucous streets of New Beijing. A deadly plague ravages the population. From space, a ruthless lunar people watch, waiting to make their move. No one knows that Earth's fate hinges on one girl. . . .

Cinder, a gifted mechanic, is a cyborg. She's a second-class citizen with a mysterious past, reviled by her stepmother and blamed for her stepsister's illness. But when her life becomes intertwined with the handsome Prince Kai's, she suddenly finds herself at the center of an intergalactic struggle, and a forbidden attraction. Caught between duty and freedom, loyalty and betrayal, she must uncover secrets about her past in order to protect her world's future. Read her review Here
Next Week at Paperback Dolls…
On Monday Mona will be reviewing Eleven Scandals to Start to Win a Duke's Heart by Sarah Maclean
She lives for passion.

Bold, impulsive, and a magnet for trouble, Juliana Fiori is no simpering English miss. She refuses to play by society's rules: she speaks her mind, cares nothing for the approval of the ton, and can throw a punch with remarkable accuracy. Her scandalous nature makes her a favorite subject of London's most practiced gossips . . . and precisely the kind of woman The Duke of Leighton wants far far away from him.

He swears by reputation.

Scandal is the last thing Simon Pearson has room for in his well-ordered world. The Duke of Disdain is too focused on keeping his title untainted and his secrets unknown. But when he discovers Juliana hiding in his carriage late one evening—risking everything he holds dear—he swears to teach the reckless beauty a lesson in propriety. She has other plans, however; she wants two weeks to prove that even an unflappable duke is not above passion.
On Tuesday Doll Believer will be reviewing Down these Strange Streets an Anthology edited by George R.R. Martin
All new strange cases of death and magic in the city by some of the biggest names in urban fantasy.

In this all-new collection of urban fantasy stories, editors George R.R. Martin and Gardner Dozois explore the places where mystery waits at the end of every alley and where the things that go bump in the night have something to fear…

Includes stories by New York Times bestselling authors Charlaine Harris, Patricia Briggs, Diana Gabaldon, Simon R. Green, S. M. Stirling, and Carrie Vaughn, as well as tales by Glen Cook, Bradley Denton, M.L.N. Hanover, Conn Iggulden, Laurie R. King, Joe R. Lansdale, John Maddox Roberts, Steven Saylor, Melinda Snodgrass, and Lisa Tuttle.
On Wednesday Day will be Reviewing When the Sea is Rising Red by Cat Hellisen
In sixteen-year-old Felicita's world, magic is strictly controlled—or so those in power like to believe. After her dearest friend, Ilven, kills herself to escape an arranged marriage, Felicita chooses freedom over privilege. She fakes her own death and leaves her sheltered life as one of Pelimburg's magical elite behind.

Living in the slums, scrubbing dishes for a living, she falls for charismatic Dash while also becoming fascinated with vampire Jannik. Then something shocking washes up on the beach: Ilven's death has called out of the sea a dangerous, wild magic. Felicita must decide whether her loyalties lie with the family she abandoned . . . or with those who would twist this dark power to destroy Pelimburg's caste system, and the whole city along with it.
Thursday The Dolls have something very special planned for the holidays…
It's very mysterious so you'll just have to come on by to check it out… ;)
On Friday Teresa is here with a review of Kitty's Greatest Hits by Carrie Vaughn
The first-ever story collection from the New York Times bestselling author, including two all-new works!

Kitty Norville, star of a New York Times bestselling series, is everybody's favorite werewolf DJ and out-of-the-closet supernatural creature. Over the course of eight books she's fought evil vampires, were-creatures, and some serious black magic. She's done it all with a sharp wit and the help of a memorable cast of werewolf hunters, psychics, and if-notgood- then-neutral vampires by her side. Kitty's Greatest Hits not only gives readers some of Kitty's further adventures, it offers longtime fans a window into the origins of some of their favorite characters.
Finally on Saturday Noa reviews The Painted Lady by Maeve Haran
'This is my tale and I will leave you to tell whether it be high romance or tragedy.'

Sixteen-year-old Frances Stuart arrives at the Restoration court to find her innocence and beauty are highly-prized commodities, envied by the women and desired by the men. Before long, King Charles II falls passionately in love with her and will stop at nothing to make her his mistress.

But Frances is no conventional court beauty. She is determined to make her own choices in life, and to be with the man she loves. Can she overcome the dangerous pitfalls of the King's obsession, the Queen's jealousy, and the traps set for her by the King's notorious mistresses, and make the life she wants for herself?

Set against the drama of the Great Plague and the Fire of London, The Painted Lady brings to life the vibrant and decadent court of Charles II and in Frances Stuart discovers a passionate young woman prepared to fight for her own destiny.
That's it for us this week! Thanks for stopping by and commenting!
Paperback Dolls is made up of women from different parts of the world, with different backgrounds, different tastes and beliefs that were brought together through a love of reading. We like to think of ourselves as a cyber version of "The View" that focuses on books, authors, and reading. We are proof positive that one common love can unite the most opposite of people and form lasting friendships that introduce other ways of life and perspectives to each other.
Paperback Dolls