Home » Authors, Carrie Ryan, Cooking, Doll Desilula, Melissa Marr, Recipe, Thankful Feature, Uncategorized, Veronica Roth
Desi dishes on the books she's thankful for & the dish she waits all year to devour…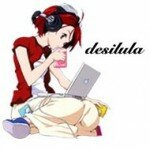 This year has been crazy…chaotic may even be a better word to describe the roller-coaster that 2011 has been. There have been so many changes for me since last Turkey day that just thinking about it makes my head spin. But, as the 2011 holiday season gears up I wanted to take a moment and share what I am most thankful for this year–general things and of course books and authors too.
Books & Authors I am most thankful for:
DIVERGENT by Veronica Roth: Oh. My. Stars! This book came along at just the right time for me to really appreciate the story and get into it with my whole heart. As many of you know I adored Suzanne Collins HUNGER GAMES series but was disappointed with the final book in the series. I know it's dumb, but emotionally I was left broken-hearted and a bit depressed by MOCKINGJAY. I had invested so much time and energy into the series between discussing the characters and plots and dreaming everything Hunger Games… Well, I was obsessed and when the series ended I actually got truly depressed. Sure, I read several good books that I loved, but none that made me feel the way  The Hunger Games and Catching Fire had . . . that is until DIVERGENT. Veronica Roth managed to pull me into her fascinating and well built world of her character Tris. And, because it was set in a future Chicago (where my family lives) I immediately connected with the character and got excited reading about sites and settings that I was familiar with. Since first reading Divergent , nearly 6 months ago, I have listened to the audiobook more times than I can count. This book really got me out of my book blues and gave me a book series that I am so anxiously following and anticipating the next release with uber excitement. I LOVE THAT FEELING!
Carrie Ryan & Melissa Marr: These authors each completed a series in 2011 and unlike other authors (who's names will not be mentioned again) they really succeeded in giving readers a fully satisfying closure. Here's the thing…readers fall in love with characters. Especially the young adult crowd. I mean, we know they are fictional, but that doesn't make our feelings go away. With Carrie Ryan's post apocalyptic zombie series, she brought her characters to a place where we could hope and believe that they would find some sort of happy ending. Her world was dark and scary, and the characters suffered tremendous loss but by the end of the third book (THE DARK & HOLLOW PLACES) they each found something that could bring a smile to their faces…even if it was just for a brief moment. Melissa Marr completed her bestselling Wicked Lovely series with DARKEST MERCY.  Her world was really complex and she had a lot of character plots, but she still managed to tie everything together and make the finish believable and even more impressively (considering how dark the series is) happy.
Rachel Caine & Jana Oliver: Many of the books I read last year have had follow up or "middle books" released this year. As I get a little older I am starting to realize a trend with these so-called "middle books". More often than not, they just don't live up to the expectations. This is NOT the case with either of these author's series. The Morganville Vampires by Rachel Caine just released the 11th book in the series and it may be the best one yet! Jana Oliver's Demon Trapper Daughter series has two books in the trilogy out on shelves and they were both equally page-turning! I love these authors and am thankful that they are consistently awesome
LEGEND by Marie Lu: This is another debut novel that I stayed up all night reading. It was one of the books Noa sent me from BEA and I think it was my favorite from that convention.
I am incredibly thankful for books that made the journey of reading them completely fulfilling by great endings, books that maintain a level of excellence and for new books that let me once again feel that reading "high" that fans get when a really amazing book is able to consume them.
On a personal note.
ACTING: I am very thankful for the opportunities that I have been given to use my talent. I was cast in the lead role for two different plays, won in three different categories at the forensic and theater competition and was able to grow in my craft and learn from all those experiences.
RUNNING: I shaved five minutes off my 5k time, placed second with my team at the State meet and learned that hard work and perseverance is crucial to success.
FRIENDS: I have lots of "friends" but I am really thankful for the real friends that I keep close. There aren't many of them and truth is I only trust one completely, but he knows who he is and aside from my mom or mimi, he is the only other person I tell secrets to. I also am really thankful to friends like Noa, Mona, Kitt and even the authors and publishers that have sent me books to read. It means so much.
FAMILY: Last, I am incredibly blessed to have the family I have. Especially my mom and mimi. My Mimi is my biggest fan and cheerleader. I know I can always go to her and she won't judge me. My mom on the other hand is really hard on me. I say I hate her, but the truth is…she makes me a better person by staying on my case all the time. She drives me absolutely crazy because she is brutally honest with me when sometimes I don't want to hear the truth. But, when it all comes down to it, she always has my back and is my best friend.
Thanksgiving is my favorite holiday because it kicks off the holiday season for me. By Thanksgiving, Christmas music can be heard in all the stores. Shopping seems more fun because all the stores have seasonal fragrances burning and I get to see family that I only see this time of year.  But, what I really look forward to is the cooking that my mom and I usually do. This year is different because, well, she is really busy, but I am going to try to make some of the things that I love so much including the one dish that I have been waiting ALL YEAR to make . . . Pumpkin Bread Pudding.  This recipe was originally seen on Bobby Flay's Throw Down and I wanted to make it immediately. I played around with it some and the version you see below is Flay's amazing dish. *FYI my camera was left at a friends so I'm using pictures from Ree Drummond and Bobby Flay's throw down.
Pumpkin Bread Pudding with Spicy Caramel Apple Sauce & Vanilla Bean Creme Anglaise
Ingredients
2 cups heavy cream
1 cup whole milk
1 vanilla bean, seeds scraped (this is kind of expensive but worth it)
6 large egg yolks
1/2 cup granulated sugar (or I used cooking Splenda)
3 tablespoons pure maple syrup (or regular sugar free syrup with a tsp of Maple extract)
1 cup pure canned pumpkin puree
2 tablespoons of liquor like Bourbon ( I used ButterShots cuz thats what we have)
Pumpkin Bread (easy box mix – Pillsbury has one)
Vanilla Bean Creme Anglaise, recipe follows
Spicy Caramel Apple Sauce, recipe follows
Freshly whipped cream
Directions
Start by making some pumpkin bread. I get a mix in the cake isle at the store. It is easier and just as tasty. Follow directions to make loafs. Once finished, slice loaf and then cut into cubes. Spread cubes onto a baking sheet and lightly toast in oven set to 325 degrees F. for about 30 mins or so. Scatter the pumpkin bread cubes in a buttered 9 by 13-inch baking glass baking dish.
While the bread is drying, it's time to make the custard.  Combine the cream, milk, vanilla bean and seeds in a small saucepan over medium heat and bring to a simmer.
Whisk together the yolks, sugar, maple syrup, and pumpkin puree in a large bowl. Slowly whisk in the hot cream mixture until combined, remove the vanilla pod, and whisk in the bourbon. Strain the custard into a clean bowl.
Pour the custard over the bread, pressing down on the bread to totally submerge it in the custard. Let sit for 15 minutes to allow the bread to soak up some of the custard.
Place the pan in a larger roasting pan and pour hot tap water into the roasting pan until it comes half way up the sides of the glass dish. Bake until the sides are slightly puffed and the center jiggles slightly, about 1 hour.
Remove from the oven and water bath and cool on a baking rack for at least 30 minutes before serving.
Spoon some of the Vanilla Bean Creme Anglaise into a shallow bowl, top with some of the bread pudding and drizzle with the Spicy Caramel Apple Sauce. Top with freshly whipped cream. Bread pudding is best served warm.
Pumpkin Bread:
one box of Pumpkin bread mix baked as per directions (I use Krusteaz mix but Pillsbury has one too)
Vanilla Bean Creme Anglaise:
2 cups half-and-half
1/2 vanilla bean, seeds scraped
5 large egg yolks
1/3 cup pure cane sugar
Bring the half-and-half and vanilla bean and seeds to a simmer in a medium saucepan.
Whisk together the yolks and sugar in a medium bowl until at the pale ribbon stage. Slowly whisk in the hot half-and-half, return the mixture to the pot, and cook over medium heat, stirring constantly with a wooden spoon, until the mixture coats the back of the spoon. Strain into a bowl and set over an ice bath. Stir until chilled. Cover and refrigerate at least 1 hour before serving. This is the most finicky part and though a super smooth sauce is desired, trust me when I say that even if it isn't perfect it tastes just as good.
Spicy Caramel Apple Sauce:
1 cup heavy cream
1/2 cup apple cider (juice would work too)
1 star anise (I had to use Anise powder for flavor)
1-inch piece fresh ginger, peeled and chopped (I didn't have fresh and just used powdered ginger to add some flavor)
4 whole cloves
2 cinnamon sticks
1/8 teaspoon ground nutmeg
1 1/2 cups granulated sugar (again I used splenda)
1/2 cup water
1 tablespoon apple cider vinegar
1 tablespoon Buttershots or rum. (Bobby Flay used apple schnapps)
Combine the cream, apple juice, star anise, ginger, cloves, cinnamon sticks, and nutmeg in a small saucepan and bring to a simmer. Remove from the heat and let steep for at least 20 minutes. Strain the mixture into a clean, small saucepan and place back over low heat while you make the caramel.
Combine the sugar, water and, vinegar in a medium saucepan over high heat and cook without stirring, until it's a deep amber color, about 8 minutes. Slowly whisk in the warm cream mixture a little at a time, and continue whisking until smooth. Add the liquor you decide to use and cook for 30 seconds longer. Transfer to a bowl and keep warm. The sauce can be made 2 days in advance and refrigerated. Reheat over low heat before serving.
YUMMMMMMMM…
Desilula is our resident "Tween" who helps give us insight to all the Young adult and children's books from the perspective of....well...a young adult. She loves to read and write and absolutely hates math! Her favorite books include classics like "Little Women" and "Alice in Wonderland", but she is hip with all the latest young adult books including her favorite, "Hunger Games"! She enjoys hanging out with friends and doing activities like swimming, skate boarding, climbing trees, and performing in plays or musicals. She plays a little piano, and a little guitar (mostly power chords;)) and has played in a band. She loves animals and plans to travel the world someday!
Doll Desi