Home » Doll Noa, Meet the Dolls, On My Wishlist
On My Wishlist (#18) Noa
On My Wishlist is a fun weekly event hosted by Cosy Up Book Reviews (originally created by Book Chick City) and runs every Saturday. It's where we list all the books we desperately want but haven't actually bought yet. They can be old, new or forthcoming. It's also an event that you can join in with too – Mr Linky is always at the ready for you to link your own 'On My Wishlist' post.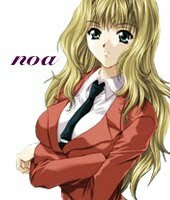 Hey everybody! *Waves* This week's wishlist has a very British feel (Olympics anyone?) The first and last books are both books I got my hands on so that I can read the next book in the series – both not out yet, but you'll be the first to know what I think… As for P.D. James' Death Comes to Pemberley – I've been meaning to read it for a while but am terrified of the premise – Pride and Prejudice meets P.D. James mystery? It can be supreme perfection or, well, a disaster! Have a great weekend!
---
Author:  
Book: Mr. Churchill's Secretary
Release:  April 3, 2012
Series: Maggie hope #1


 

London, 1940. Winston Churchill has just been sworn in, war rages across the Channel, and the threat of a Blitz looms larger by the day. But none of this deters Maggie Hope. She graduated at the top of her college class and possesses all the skills of the finest minds in British intelligence, but her gender qualifies her only to be the newest typist at No. 10 Downing Street. Her indefatigable spirit and remarkable gifts for codebreaking, though, rival those of even the highest men in government, and Maggie finds that working for the prime minister affords her a level of clearance she could never have imagined—and opportunities she will not let pass. In troubled, deadly times, with air-raid sirens sending multitudes underground, access to the War Rooms also exposes Maggie to the machinations of a menacing faction determined to do whatever it takes to change the course of history.

Ensnared in a web of spies, murder, and intrigue, Maggie must work quickly to balance her duty to King and Country with her chances for survival. And when she unravels a mystery that points toward her own family's hidden secrets, she'll discover that her quick wits are all that stand between an assassin's murderous plan and Churchill himself.
Author:  
Book: Death Comes to Pemberley
Release:  November 3, 2011
Series: -


 

A rare meeting of literary genius: P. D. James, long among the most admired mystery writers of our time, draws the characters of Jane Austen's beloved novel Pride and Prejudice into a tale of murder and emotional mayhem.

It is 1803, six years since Elizabeth and Darcy embarked on their life together at Pemberley, Darcy's magnificent estate. Their peaceful, orderly world seems almost unassailable. Elizabeth has found her footing as the chatelaine of the great house. They have two fine sons, Fitzwilliam and Charles. Elizabeth's sister Jane and her husband, Bingley, live nearby; her father visits often; there is optimistic talk about the prospects of marriage for Darcy's sister Georgiana. And preparations are under way for their much-anticipated annual autumn ball.

Then, on the eve of the ball, the patrician idyll is shattered. A coach careens up the drive carrying Lydia, Elizabeth's disgraced sister, who with her husband, the very dubious Wickham, has been banned from Pemberley. She stumbles out of the carriage, hysterical, shrieking that Wickham has been murdered. With shocking suddenness, Pemberley is plunged into a frightening mystery.
Author:
Book: Miss Buncle's Book
Release:  September 1, 2012
Series:  Miss Buncle #1


 

The scene of this entertaining story is laid in a charming English village. The plot centers around Miss Barbara Buncle, a maiden lady who is obliged to write a book because – as she naively explained – her dividends are so poor. Unfortunately, Miss Buncle has no imagination, so she writes about her friends – quite kindly and truthfully, of course, for she is a benevolent and veracious soul. The reactions of her friends to Miss Buncle's book, however, are a little surprising, and the far-reaching and unexpected results of its publication cause quite a stir.
So, that's what's on my wishlist this week – what's on yours?
Noa first fell in love with books when she discovered 100 acre wood and its inhabitants. To this day, the last pages of "The House at Pooh Corner" make her cry. In a good way. From"Calvin and Hobbes" to "The Iliad and the Odyssey" and lets not forget "Martha Stewart's Cupcakes". Biographies, mysteries, history books and romances all have a place on her bookshelves. Who needs furniture? This 29 year old singleton's dream is to invent the zero-calorie chocolate. But until that day arrives, she tries to create sweet confections with whatever chocolate she can find. An MA in conflict studies (need a mediator?) means Noa loves a good debate, especially when she wins. If she were in charge, books would be free for everyone.
Doll Noa