Home » Authors, Doll Eowyn, Doll Lil, Reviewers, Reviews, Sarah Healy
Two Doll Review: Can I Get An Amen? by Sarah Healy
Author: Sarah Healy
Tittle: Can I Get An Amen?
Release: June 5th 2012
Series: Novel
Reviewer: Lil and Steph (Eowyn)
Source: Author and Personal Library
Purchase: | Book Depository

When the last thing you want is the one thing you need, you've got to have a little faith….

Growing up, Ellen Carlisle was a Christian: She went to Jesus camp, downed stale Nilla Wafers at Sunday school, and never, ever played with Ouija boards. Now, years later, when infertility prevents her from giving her ambitious attorney husband a family, she finds herself on the brink of divorce, unemployed, and living with her right-wing, born-again Christian parents in her suburban New Jersey hometown. There the schools are private, the past is public, and blessings come in lump sums.

Then Ellen meets a man to whom she believes she can open her heart, and she begins to think that maybe it's true that everything happens for a reason—until all that was going well starts going very badly and Ellen is finally forced to dig deep to find her own brand of faith.


Can I get a Hell Yeah!? Now here is a debut novel to talk about. Can I Get An Amen? by Sarah Healy has become one of my favorite reads of the year. I could truly appreciate the life and outlook of our heroine, Ellen Carlisle. Raised by Born Again Christians Ellen pushes away the beliefs she felt were forced on her as a child. Been there. Done that. I also had a moment in my life when I had no where else to turn and a complete act of desperation turned to the comfort I had scorned for years. What Ms. Healy was able to convey within the pages of her first novel was the struggle many have found themselves in when it comes to religion and the childhood lessons we carry with us through adulthood in a realistic way.
I found the message in Amen to not be about the choice to embrace or reject religion but finding and riding the fine line between modern day life and lessons written by mortal men hundreds years ago interpreted by a society where the flash of the Evangelical often overpower the message or is manipulated by a few to garner wealth and power for themselves. It's easy to become cynical when recent history has been peppered with men like Jimmy Baker and Oral Roberts. it's easy to be jaded or scorn what has been so easily abused or used to cast judgement against the masses.
I was lucky to have a parent who was Born Again but did not force me to follow her path. She allowed me to make my own choices when it came to church and how I chose to have a relationship with God. I was, however exposed heavily to the extreme through other family and experienced a church that was more cult than community. Because of these experiences I was able to step into Ellen's shoes and feel her struggle, her heartache, and her need to find comfort. At times my heart ached for this woman. She made me laugh and when she dealt with her mother Healy really let the reader see how Ellen became a complex woman. Ellen is a believable character with real flaws and though not blind to her flaws she sometimes doesn't recognize them until they are tripping her up. I can so relate to that. Her insecurities are the same so many women have and I know I have faced similar demons and yes, sometimes we don't succeed to cut them down and things aren't wrapped up in a pretty little package. Then there are those times when things do work out and we can curl the ends of the ribbon.
Honestly I saw this as a coming of age story for someone who didn't think she needed to grow. She was blindsided by her husband's request for a divorce, she wallowed in depression, and buried her head in the sand for a moment. Ellen is a strong leading woman who has debilitating moments of weakness. I found it be an authentic portrayal of woman going through a life altering experience. Ellen gets her wake up call eventually. Honestly she has a few light bulb moments as do several members of her family. Yes this is Ellen's story but within her story is the story of a mother fighting desperately to keep her children from suffering the same regrets she has. I totally love this aspect of the story. It's so real and honest I found myself teary eyed and chuckling at the same time. Every mom will find a common thread with Patty Carlisle even if you don't share her beliefs. She has three children, each unique and so not what she had in mind when planning her family I am sure.
Ellen's love interest is a compelling man who I found myself attracted to instantly. He's hot true, but he also has these layers you can't help to want to peel away. I was finding myself wishing he had more page time because he is so well written… and I'm a greedy. Mark is a mystery I enjoyed learning for sure but what I found enjoyable was the reactions he pulls from Ellen and being mistaken for a Buddhist. I scared the dog when I laughed out loud.
The great thing about Can I Get An Amen? is underneath it all it's not a story about religion or finding true love it's about finding what is right for you in your life in that moment. We can plan for a future but for the most part we are flying through life by the seat of our pants and if you cling to a plan that life will stomp on, chew up, and spit out you will miss the true happy moments, the moments of surprise that bring joy, laughter, and love to your life. You can plan for the 2.5 kids and Golden Retriever but rejoice when you end up with quadruplets and a cat.
---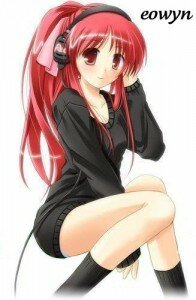 When we were asked to review CAN I GET AN AMEN by Sarah Healy I was on vacation in France. The synopsis intrigued me so much I purchased it on my kindle the day it came out so I could read it before I returned home. What I discovered was a very funny, witty, entertaining book that kept me up late many nights on my vacation since that's the only time I had to read.
One of the reasons this synopsis pulled me in was the fact that Ellen who was raised a Christian is going through infertility. When I was introduced to CAN I GET AN AMEN I had just had my second IUI fail and felt the book called to me. I understand what it's like to question all of your religious beliefs as the reality of infertility begins to unfurl. Honestly, you can't begin to grasp what it feels like until you're in the midst of it. With this in mind the book called to me. I was hoping to have a more serious introspection on the questions about faith that arise during infertility. What I found though was a very funny and witty book that dealt with a broad array of ideas in a way that had me laughing and smiling. It was exactly what I needed.
Imagine having what you consider the perfect life and then watching it all fall apart. You find yourself back home with your parents and all of the family dynamics that come into play. CAN I GET AN AMEN isn't just about infertility or even divorce but the inner-workings of our families with all of their complexities. The book explores how religion shades the way Ellen's mother deals with her and her siblings as each one of them fails to live up to the ideal perfect religious image. It's about the secrets we keep from each other from our childhood and how they affect our relationships. I loved all of the characters in Ellen's family as well as her best friend. We watch as each of them struggle with their own demons and learn about themselves in the process.
I did feel a little let down that the ending seemed so easy after throwing around so many complex questions regarding faith but don't let that deter you. I spoke to Doll Lil and she didn't mind it at all. Overall CAN I GET AN AMEN was extremely engaging, funny and a perfect summer or beach read. Since this is Healy's debut novel I look forward to seeing more from her and I will definitely be looking for her next novel.
Lil is an avid reader who gave up TV so she could greedily read every book she could get her hands on. In the process she discovered a love for contemporary romance heavily laden with humor. Lil is formerly a True Blood blogger who discovered there is more to the world than her annoying love/hate one-sided relationship with the writers of TB. She credits JR Ward for pulling her from the two dimensional world of TV viewing.
Doll Lil