Home » Articles, Doll Mona Leigh, Reviewers
Doll Mona Leigh shares her favorite young adult author picks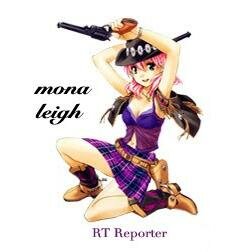 I love to read young adult books. Yes, I realize it's been longer than I care to remember since I was a young adult, however, somewhere deep inside, we're all still teenagers. For that reason, I want to share some of my favorite YA authors with you.
This list doesn't include well known writers like Richelle Mead or Amanda Hocking or Cassandra Clare; you can easily find those for yourself. No, I'm going to tell you about writers whose names don't pop up on a daily basis. Some of them are self-published, some are with small publishers, and some just haven't gotten the recognition they deserve.
One of my favorite writers is , who writes for Simon & Schuster. Her books are well written, well thought out, and they draw the reader in without wasting time. So far, I've read The Vincent Boys, The Vincent Brothers, Breathe, and Existence, and all of them have been great.
The Vincent Boys/Brothers is about two boys, Sawyer and Beau, (who grow up thinking they're cousins) and their best friend, Ashton, who later becomes Sawyer's girlfriend. The problem is, Ashton and Beau have always had more in common. When Sawyer leaves for the summer, Beau and Ashton discover they're meant to be together.
I'm not going to spoil the Boys/Brothers part. I'm just going to skip to the second book where Ashton's cousin Lana moves in with her for a while, and helps heal Sawyer's broken heart. Sawyer and Lana were made for each other.
Glines's Seabreeze series deals with parental failings and teens who become the parent in the household. Young love, true love, and discovering that life isn't always a bed of roses, but you've got to make the best of it, is what puts these books on my list of favorites.
In Existence, Pagan Moore falls in love with Death, who after loving her all her life, breaks all the rules in order to be with her.
Another fave writer is who writes the Brenna Blixen series. We follow Brenna Blixen as she starts a new school and falls in love with the perfect guy … twice in one day. Turns out the guys used to be best friends, but now they're enemies. Brenna has her work cut out for her as she discovers the truth about them and learns to follow her heart even when it hurts. You won't want to miss this series.
gives us The Moreno Brothers. Omigod, she makes overbearing, hunky, possessive guys absolutely drool-worthy. You can't help but fall in love with the entire Moreno family and their friends. Reyes gives us an inside look at the Latino
lifestyle without the gang influences so many books contain.
This is by no means my complete list, but I don't want to overwhelm you. From time to time, I'll pass along a few more, and I'm interested in hearing about your faves, too. I love discovering new authors and fresh characters. You can also follow me on Goodreads… just look for Mona Leigh. Until next time, Happy Reading!
~Mona Leigh
Mona's first grade teacher, Mrs. Stanford, gifted her with the love of reading. For that, she'll always live in her heart. But reading took over Mona's life, eclipsing everything but playing sports, and has continued to be a huge part of her life. Although she has always written poetry and stories for her self, last year she decided to try her hand at writing fiction. She is currently editing her first urban fantasy and hopes to have it ready for the agent by summer's end. Besides reading, Mona loves speed in the form of fast cars. The faster, the better! In her next life, she plans to drive race cars (or whatever happens to be their replacement in the future) all while reading and writing. She has also taken up rune reading, and find it to be disturbingly accurate and exciting.
Doll Mona Leigh