Home » Articles, Doll Noa, Features, Holiday, Recipe, Reviewers, Thankful Feature
Noa shares what she's thankful for…and a decadent recipe too!


Thankful, grateful, appreciative… We use these words so often don't we? Thanks so much, I really appreciate this, I am grateful to… Yet those little words can mean so much and often cost us so little.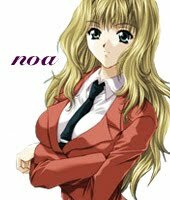 This year has been one of many changes for me – I've made friends, lost friends, changed jobs, been to my first ever Book Expo (woot!) and just recently moved house. Yet in this crazy constantly changing world we live in, it is the things that stay the same that I have found myself appreciating most.
Things like my books that have taken me on endless adventures, and joined me on all of mine – wherever they were.
That is why I am so happy that I have this little home away from home – the Dollhouse. So, they may 'only' be words, but know this, they have so much meaning behind them.
I am grateful to the wonderful authors who work so hard to invent more and more adventures for me to take after exhausting days of reality.
I appreciate all our dedicated followers who have helped this site grow from strength to strength – here, on Facebook, Twitter and even Google+. Your comments, shares, ideas and emails… Keep them coming!
And of course, I am so very thankful for Day and Kitt and all the Honorary Dolls – there are some new 'residents' in the Dollhouse and really, we could simply not do this without you! – Alli, Believer, Desi, Lil, Steph, Salsta, Suz and Teresa – THANK YOU!
Finally, an author duo (I am extremely thankful for!) once asked on their site who their readers would dedicate a book to – if they wrote one. To me it seems this ties in well with a thankful post and now we're separated by a continent I just wanted to let her know -
Mum, no book was ever banned, no word without definition, no explicit scene ever marked as "you wouldn't understand" – the true defender of the written word.
…and the smutty (but well written) romance.
Thank You!!!!!!
Now, we don't celebrate Thanksgiving Day here, but there is a recipe that I always make when the grownups in the family get together. It is a completely decadent delight and while it does take time and effort….It is soooooo worth it. I found it a few years ago on the Leite's Culinaria website – from a book called by Bill Telepan and Andrew Friedman. One slice of this Thankful Butterscotch Cake with a cup of steaming coffee and you are in heaven!
Thankful Butterscotch Cake
Note: You will need a candy thermometer for this recipe
For the butterscotch filling
1 1/4 cups dark brown sugar
1 cup granulated sugar
1/3 cup corn syrup
8 tablespoons butter
3 cups cream
1/4 teaspoon salt
1 tablespoon vanilla extract
3 tablespoons dark rum
For the cake
3 1/3 cups flour
1/4 teaspoon baking soda
1/4 teaspoon baking powder
1 teaspoon salt
1/2 teaspoon freshly grated nutmeg
18 tablespoons butter, softened at room temperature
2 1/4 cups granulated brown sugar 
4 eggs
2 teaspoons vanilla extract
1/4 cup dark rum
1 cup milk
Directions

Make the butterscotch filling
1. Put all of the filling ingredients except the vanilla and rum into a large heavy-bottomed saucepan. Have another pot of a similar size ready and on the side. Over medium-high heat, melt the sugars, stirring continuously until the butterscotch boils. Once the mixture comes to a boil, stir frequently, taking care not to scrape any sugar crystals from the sides. Cook at a full boil until the mixture reaches 242°F (120°C).
2. Immediately pour the butterscotch into the empty pot. (Do not scrape the sides or bottom of the cooking pot, which would cause the filling to crystallize.) From a height, add the vanilla and rum. It will steam (and burn you if you aren't careful) right away. Stir to combine. Cool the filling for 20 minutes. It should be thick, yet pourable.
Make the cake

1. Cut ten 8-inch circles of parchment or waxed paper. The baking will progress more quickly if you have at least three 8-inch cake pans. Preheat the oven to 350°F (175°C).
2. Combine the flour, baking soda, baking powder, salt, and nutmeg in a medium mixing bowl. Whisk lightly to combine. Using an electric mixer fitted with the paddle attachments cream the butter and sugar until light and fluffy Add the eggs one at a time, beating after each addition. Lower the speed and add half of the flour mixture. Blend well. Add the vanilla, rum, and milk. When the liquid is just combined, add the remaining flour mixture and beat until smooth.
3. Fill each cake pan, three at a time, with a heaping 1/2 cup of batter. Use a spatula to evenly spread the batter in the bottom of the pans. Bake for 15 to 18 minutes, or until the cakes spring back when lightly touched. Cool the layers in the pans slightly, remove, wipe the pan sides clean, and continue to fill and bake. You will need 9 layers. *Noa says: I don't always make 9 layers, I find that 5 slightly thicker layers work just as well!*
4. Line the inside of a clean, dry cake pan with plastic wrap. If the plastic wrap sticks out above the rim of the cake pan, fold it over the outside of the pan. Peel the paper from one cake layer and place the layer upside down in the pan. Ladle about 1/4 cup of warm filling over the cake. Top with another cake layer, paper removed. Continue ladling the filling evenly over each layer. The cake will grow higher than the cake pan as you fill.
Don't worry if the edges of the cakes are a bit ragged; they will be trimmed before coating the outside of the cake. Just make sure the cake layers are evenly stacked. It's difficult to move a layer once it has been placed on the filling. If the butterscotch filling becomes too thick to pour easily, heat on low. Do not top the last cake layer with butterscotch. Chill the cake for at least 1 hour; it must be completely chilled to trim the edges. *Noa says: to the lazy among you, myself included, I never have time to trim, I just coat, I know, it isn't as pretty, but no one seems to notice once they get a bite ;)*
5. Place an 8-inch circle of parchment on top of the cake. Carefully invert the cake onto a cake cooling rack. Remove the pan and lift off the plastic wrap. Hold a long sharp knife against the side of the cake. Trim off about 1/4 of an inch evenly all around, making sure you are not tilting the blade. The size should be uniform, not wider at the bottom than the top.
6. Gently reheat the butterscotch and pour over the top and sides of the cake. Let stand until the coating is firm. Slide a metal spatula under the cake and place on a serving platter. Keep chilled, but serve at room temperature. This cake is best if made a day ahead, and keeps beautifully for 5 days.
Bon Appetit!
Noa first fell in love with books when she discovered 100 acre wood and its inhabitants. To this day, the last pages of "The House at Pooh Corner" make her cry. In a good way. From"Calvin and Hobbes" to "The Iliad and the Odyssey" and lets not forget "Martha Stewart's Cupcakes". Biographies, mysteries, history books and romances all have a place on her bookshelves. Who needs furniture? This 29 year old singleton's dream is to invent the zero-calorie chocolate. But until that day arrives, she tries to create sweet confections with whatever chocolate she can find. An MA in conflict studies (need a mediator?) means Noa loves a good debate, especially when she wins. If she were in charge, books would be free for everyone.
Doll Noa