Home » Articles, Authors, Giveaways, News, Reviewers, Week in Review, Winners
Week in Review and Winner!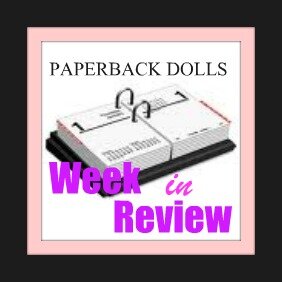 Welcome one and all to the week in review!
Week in Review is when we take a look at the past week and everything that's been going on at Paperbackdolls.com – plus we share what you can expect from the week to come…
So lets get to it!
But First…

The winner of the Sire by Thomas Galvin giveaway is:

Mary Preston

marypres@..
Congratulations! Please email us at to claim your prize!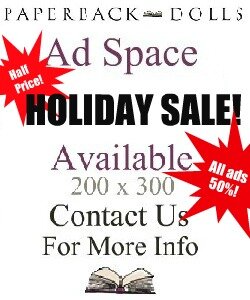 T'is the holiday season and here at Paperback Dolls we wanted to share the joy! The Dolls are holding a
50% Ad Sale!
Now through the end of the year – 50% off any ads booked before 2011 comes to a close!!!
For more information – Follow the Link!
Last Week at Paperback Dolls…
On Monday we shared an ARC review of Shadow Heir by Richelle Mead thanks to our friend Cathy!
Shaman-for-hire Eugenie Markham strives to keep the mortal realm safe from trespassing entities. But as the Thorn Land's prophecy-haunted queen, there's no refuge for her and her soon-to-be-born-children when a mysterious blight begins to devastate the Otherworld. . .

The spell-driven source of the blight isn't the only challenge to Eugenie's instincts. Fairy king Dorian is sacrificing everything to help, but Eugenie can't trust the synergy drawing them back together. The uneasy truce between her and her shape shifter ex-lover Kiyo is endangered by secrets he can't–or won't–reveal. And as a formidable force rises to also threaten the human world, Eugenie must use her own cursed fate as a weapon–and risk the ultimate sacrifice. . . Read her review Here
On Tuesday The Dollhouse got out the eggnog and mistletoe as we welcome TWO authors who will be here to discuss their brand new holiday themed novellas – Ros Clarke and Faye Robertson – and there's a giveaway!


Ros Clarke

Faye Robertson
Read all about it Here

Then on Wednesday Mona was here with her Holiday list!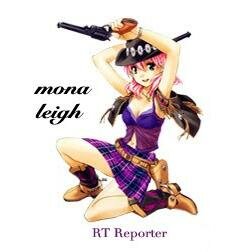 Read all about it Here
On Thursday Lil reviewed Head Over Heels by Jill Shalvis
Breaking rules and breaking hearts…

Free-spirited Chloe lives life on the edge. Unlike her soon-to-be married sisters, she isn't ready to settle into a quiet life running their family's newly renovated inn. But soon her love of trouble—and trouble with love-draws the attention of the very stern, very sexy sheriff who'd like nothing better than to tame her wild ways.

Suddenly Chloe can't take a misstep without the sheriff hot on her heels. His rugged swagger and his enigmatic smile are enough to make a girl beg to be handcuffed. For the first time, instead of avoiding the law, Chloe dreams of surrender. Can this rebel find a way to keep the peace with the straitlaced sheriff? Or will Chloe's colorful past keep her from a love that lasts . . . and the safe haven she truly wants in a town called Lucky Harbor? Read her review Here
Then on Friday Tween Doll-in-Training Desilula was here with a review of Ruby Red by Kirsten Gier
Gwyneth Shepherd's sophisticated, beautiful cousin Charlotte has been prepared her entire life for traveling through time. But unexpectedly, it is Gwyneth, who in the middle of class takes a sudden spin to a different era!

Gwyneth must now unearth the mystery of why her mother would lie about her birth date to ward off suspicion about her ability, brush up on her history, and work with Gideon–the time traveler from a similarly gifted family that passes the gene through its male line, and whose presence becomes, in time, less insufferable and more essential. Together, Gwyneth and Gideon journey through time to discover who, in the 18th century and in contemporary London, they can trust. Read her review Here
Finally on Saturday Noa was here to discuss why she isn't thrilled with cliffhangers…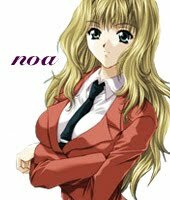 Read all about it Here
That's it for us this week! Thanks for stopping by and commenting!
Next Week on Paperback Dolls…

It's that time of year when everyone is getting together with friends and family, celebrations, sharing the good times and taking a break from day-to-day life, work and all the craziness… Well, the Dolls are taking a short break next week – a holiday vacation!
We'll be back for our Year in Review and a look at what we are most anticipating in 2012!
Till then -
HAPPY HOLIDAYS EVERYONE!!!!!
We want to thank everyone for their support this year and wish you all very Happy Holidays!
Paperback Dolls is made up of women from different parts of the world, with different backgrounds, different tastes and beliefs that were brought together through a love of reading. We like to think of ourselves as a cyber version of "The View" that focuses on books, authors, and reading. We are proof positive that one common love can unite the most opposite of people and form lasting friendships that introduce other ways of life and perspectives to each other.
Paperback Dolls