Home » News, Week in Review, Winners
Week in Review and Winners!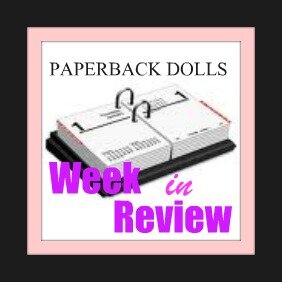 Welcome one and all to the week in review!
Week in Review is when we take a look at the past week and everything that's been going on at Paperbackdolls.com – plus we share what you can expect from the week to comeBut first we have some…

The winner of the Her Forbidden Hero by Laura Kaye giveaway is:
Amy Ryan

amieesnow@..
The winner of The Reckoning by Alma Katsu giveaway is:
Lauren (Starving4Books)

laurenedmonds@..
Congratulations! Please email us at pbd.contests@gmail.com to claim your prize!

Last Week on Paperback Dolls…
Monday author Laura Kaye dropped by the Dollhouse!


Read the Interview here.
Tuesday, Steph (Eowyn) reviewed The Reckoning by Alma Katsu.

SECOND IN ALMA KATSU'S GRIPPING SUPERNATURAL TRILOGY THAT BEGAN WITH THE TAKER

Lanore McIlvrae is the kind of woman who will do anything for love. Including imprisoning the man who loves her behind a wall of brick and stone.

She had no choice but to entomb Adair, her nemesis, to save Jonathan, the boy she grew up with in a remote Maine town in the early 1800s and the man she thought she would be with forever. But Adair had other plans for her. He used his mysterious, otherworldly powers to give her eternal life, but Lanore learned too late that there was a price for this gift: to spend eternity with him. And though he is handsome and charming, behind Adair's seductive façade is the stuff of nightmares. He is a monster in the flesh, and he wants Lanore to love him for all of time.

Now, two hundred years after imprisoning Adair, Lanore is trying to atone for her sins. She has given away the treasures she's collected over her many lifetimes in order to purge her past and clear the way for a future with her new lover, Luke Findley. But, while viewing these items at an exhibit at the Victoria and Albert Museum in London, Lanore suddenly is aware that the thing she's been dreading for two hundred years has caught up to her: Adair has escaped from his prison. He's free— and he will come looking for her. And she has no idea how she will save herself.

With the stunningly imaginative storytelling and rich characterizations that fascinated readers worldwide and made The Taker a singular and memorable literary debut and an international sensation, Alma Katsu once again delivers "a powerful evocation of the dark side of romantic love" (Publishers Weekly) in her breathtaking new novel. READ HER REVIEW.
Wednesday, Chrissy reviewed Skeleton Women by Mingmei Yip.

Once upon a time in China, the most beautiful and gifted women were known as "skeleton women"—the ultimate femme fatales who could bring a man to his knees, or to his doom…

When Camilla, a young orphan girl in Shanghai, is adopted and brought to live in luxury, it seems like a stroke of luck. But as Camilla grows to womanhood, she realizes that her "rescue" was part of gang leader Big Brother Wang's scheme. Camilla is trained in singing, dancing, knife-throwing and contortion—all to attract the attention of Wang's enemy, the ruthless Master Lung.

Forced to become Master Lung's mistress, Camilla meets two other intriguing women. Shadow is a magician and rival for Master Lung's affections, while Rainbow Chang dresses like a man and wields power through her incendiary gossip column. Both pose risks to Camilla's safety and status. But an even greater danger comes in the form of Master Lung's eldest son, Jinying, who despises his father's violent lifestyle—but loves Camilla. Only by plotting to eliminate Lung can she make her escape, but at what cost? READ HER REVIEW.
Thursday, Chrissy was back to review Delicious by Sherry Thomas.

Famous in Paris, infamous in London, Verity Durant is as well-known for her mouthwatering cuisine as for her scandalous love life. But that's the least of the surprises awaiting her new employer when he arrives at the estate of Fairleigh Park following the unexpected death of his brother.

To rising political star Stuart Somerset, Verity Durant is just a name and food is just food, until her first dish touches his lips. Only one other time had he felt such pure arousal–a dangerous night of passion with a stranger, who disappeared at dawn. Ten years is a long time to wait for the main course, but when Verity Durant arrives at his table, there's only one thing that will satisfy Stuart's appetite for more. But is his hunger for lust, revenge–or that rarest of delicacies, love? For Verity's past has a secret that could devour them both even as they reach for the most delicious fruit of all.… READ HER REVIEW.
Friday, Kitt reviewed an ARC of Blood Before Sunrise by Amanda Bonilla, due to release July 3, 2012.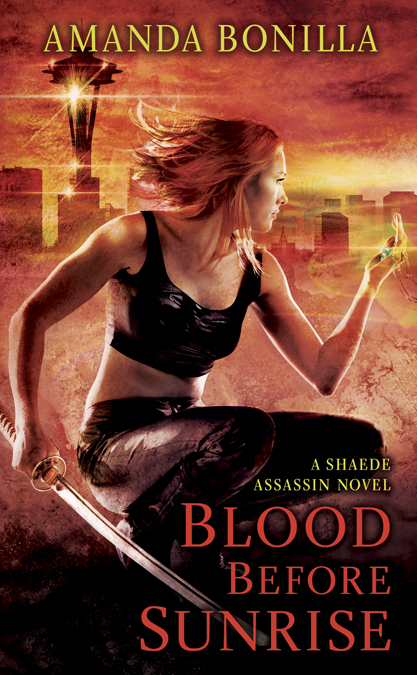 "She needed a bargaining chip and this was it. Raif's daughter's life for hers. And he knew damn good and well I was right. Just like he'd assured me the night I'd killed Azriel, this was far from over. His daughter was alive, I knew it. And I was going to find her."

For months Darian and her Shaede guardian Raif have searched for the Oracle who attempted to overthrow the Shaede Nation—and kill Darian in the bargain. But now that they've finally found the half-crazed Oracle, for their efforts they are granted a possibility too painful for Raif to imagine, and too enticing for Darian to ignore.

Darian is determined to reunite Raif and the daughter he thought was dead, but her mission quickly proves dangerous when her lover Tyler is almost killed. And when a brooding and mysterious Fae warrior offers his guidance—at an extraordinary price—Darian finds herself willing to risk everything. As her single-minded hunt turns into an obsession, and she and Tyler grow further apart, Darian finds herself caught between the man she loves like a brother, and the man whose love she can't live without… READ HER REVIEW.
Finally , on Saturday Kitt shared what was on her wishlist!


See what she's eagerly awaiting!
On My Wishlist a fun weekly event hosted by Cosy Up Book Reviews
(originally created by Book Chick City)
Next Week on Paperback Dolls…
Monday, Blood Before Sunrise author Amanda Bonilla is visiting!


Tuesday, Teresa will review Abraham Lincoln: Vampire Hunter by Seth Grahame-Smith.

When Abraham Lincoln was nine years old, his mother died from an ailment called the "milk sickness." Only later did he learn that his mother's deadly affliction was actually the work of a local vampire, seeking to collect on Abe's father's unfortunate debts.

When the truth became known to the young Abraham Lincoln, he wrote in his journal: henceforth my life shall be one of rigorous study and devotion. I shall become learned in all things—a master of mind and body. And this mastery shall have but one purpose."

While Abraham Lincoln is widely lauded for reuniting the North with the South and abolishing slavery from our country, no one has ever understood his valiant fight for what it really was. That is, until Seth Grahame-Smith stumbled upon The Journal of Abraham Lincoln, and became the first living person to lay eyes on it in more than 140 years.

Using the journal as his guide and writing in the grand biographical style of Doris Kearns Goodwin and David McCullough, Seth has reconstructed the true life story of our greatest president for the first time—all while revealing the hidden history behind the Civil War, and uncovering the massive role vampires played in the birth, growth, and near-death of our nation.
Wednesday, A multi-Doll ARC review of Shadow of Night by Deborah Harkness, due for release July 10 2012.

"Together we lifted our feet and stepped into the unknown"—the thrilling sequel to the New York Times bestseller A Discovery of Witches

Deborah Harkness exploded onto the literary scene with her debut novel, A Discovery of Witches, Book One of the magical All Souls Trilogy and an international publishing phenomenon. The novel introduced Diana Bishop, Oxford scholar and reluctant witch, and the handsome geneticist and vampire Matthew Clairmont; together they found themselves at the center of a supernatural battle over an enchanted manuscript known as Ashmole 782.

Now, picking up from A Discovery of Witches' cliffhanger ending, Shadow of Night plunges Diana and Matthew into Elizabethan London, a world of spies, subterfuge, and a coterie of Matthew's old friends, the mysterious School of Night that includes Christopher Marlowe and Walter Raleigh. Here, Diana must locate a witch to tutor her in magic, Matthew is forced to confront a past he thought he had put to rest, and the mystery of Ashmole 782 deepens.

Deborah Harkness has crafted a gripping journey through a world of alchemy, time travel, and magical discoveries, delivering one of the most hotly anticipated novels of the season.
Thursday, Kitt will review Tab Bennett and the Inbetween by Jes Young.

Lately Tab Bennett's life is like a fairy tale. Unfortunately for her, it's the Grimm kind. The kind where the woods are deep and dark and full of monsters; where a mother's longing for something forbidden means terrible consequences for her daughter; where the huntsman who takes the princess for a walk in the woods plans to steal her heart – literally – right out of her chest.

Right up until the visions started, Tab would have described herself as normal. But her sisters' disappearance brought long-hidden secrets into the light, revealing a world she never dreamed existed and a destiny she cannot deny. Now "normal" means wicked subterranean kings and murdered Elvish princesses and clandestine revenge schemes. Suddenly Tab is juggling her fiancé's broken heart and a handsome prince's irresistible advances while trying to unravel an assassination plot, and avoid a sociopath with an axe to grind.

As she struggles to hold on to the human world she's always known and understand her place in the magical one she's just discovered, dangerous forces have begun gathering around her. If she wants to live to see the happily ever after at the end of the story, Tab will have to figure out who she can trust, who wants her dead, and why. The answers will change everything she believes about herself, the people she loves, and the place she calls home.
Friday, Gena Showalter will be in the Dollhouse!
Have a question or comment? She'll be checking in all day!
Finally , on Saturday it's Believer's turn to share her wishlist!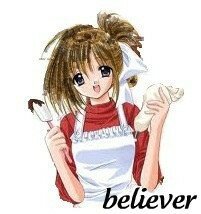 On My Wishlist a fun weekly event hosted by Cosy Up Book Reviews
(originally created by Book Chick City)
That's it for us this week!
Thanks for stopping by and commenting!
Paperback Dolls is made up of women from different parts of the world, with different backgrounds, different tastes and beliefs that were brought together through a love of reading. We like to think of ourselves as a cyber version of "The View" that focuses on books, authors, and reading. We are proof positive that one common love can unite the most opposite of people and form lasting friendships that introduce other ways of life and perspectives to each other.
Paperback Dolls
Related posts: