Home » News, Week in Review, Winners
Week in Review and Winners!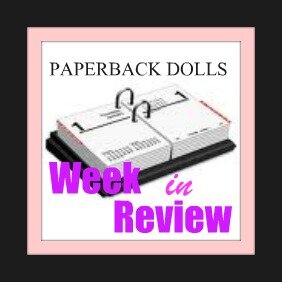 Welcome one and all to the week in review!
Week in Review is when we take a look at the past week and everything that's been going on at Paperbackdolls.com – plus we share what you can expect from the week to comeBut first we have some…

The winner of the Blood Before Sunrise by Amanda Bonilla giveaway is:
Laurie

lfacchini@..
Congratulations! Please email us at pbd.contests@gmail.com to claim your prize!

Last Week on Paperback Dolls…
Monday, Blood Before Sunrise author Amanda Bonilla visited!



Read her Guest Blog Here
Tuesday, Teresa reviewed Abraham Lincoln: Vampire Hunter by Seth Grahame-Smith.

When Abraham Lincoln was nine years old, his mother died from an ailment called the "milk sickness." Only later did he learn that his mother's deadly affliction was actually the work of a local vampire, seeking to collect on Abe's father's unfortunate debts.

When the truth became known to the young Abraham Lincoln, he wrote in his journal: henceforth my life shall be one of rigorous study and devotion. I shall become learned in all things—a master of mind and body. And this mastery shall have but one purpose."

While Abraham Lincoln is widely lauded for reuniting the North with the South and abolishing slavery from our country, no one has ever understood his valiant fight for what it really was. That is, until Seth Grahame-Smith stumbled upon The Journal of Abraham Lincoln, and became the first living person to lay eyes on it in more than 140 years.

Using the journal as his guide and writing in the grand biographical style of Doris Kearns Goodwin and David McCullough, Seth has reconstructed the true life story of our greatest president for the first time—all while revealing the hidden history behind the Civil War, and uncovering the massive role vampires played in the birth, growth, and near-death of our nation. READ HER REVIEW and read her MOVIE REVIEW
Wednesday, we had a multi-Doll ARC review of Shadow of Night by Deborah Harkness, due for release July 10 2012.

"Together we lifted our feet and stepped into the unknown"—the thrilling sequel to the New York Times bestseller A Discovery of Witches

Deborah Harkness exploded onto the literary scene with her debut novel, A Discovery of Witches, Book One of the magical All Souls Trilogy and an international publishing phenomenon. The novel introduced Diana Bishop, Oxford scholar and reluctant witch, and the handsome geneticist and vampire Matthew Clairmont; together they found themselves at the center of a supernatural battle over an enchanted manuscript known as Ashmole 782.

Now, picking up from A Discovery of Witches' cliffhanger ending, Shadow of Night plunges Diana and Matthew into Elizabethan London, a world of spies, subterfuge, and a coterie of Matthew's old friends, the mysterious School of Night that includes Christopher Marlowe and Walter Raleigh. Here, Diana must locate a witch to tutor her in magic, Matthew is forced to confront a past he thought he had put to rest, and the mystery of Ashmole 782 deepens.

Deborah Harkness has crafted a gripping journey through a world of alchemy, time travel, and magical discoveries, delivering one of the most hotly anticipated novels of the season. READ THEIR REVIEW and read Teresa's GUEST REVIEW
Thursday, Kitt reviewed Tab Bennett and the Inbetween by Jes Young.

Lately Tab Bennett's life is like a fairy tale. Unfortunately for her, it's the Grimm kind. The kind where the woods are deep and dark and full of monsters; where a mother's longing for something forbidden means terrible consequences for her daughter; where the huntsman who takes the princess for a walk in the woods plans to steal her heart – literally – right out of her chest.

Right up until the visions started, Tab would have described herself as normal. But her sisters' disappearance brought long-hidden secrets into the light, revealing a world she never dreamed existed and a destiny she cannot deny. Now "normal" means wicked subterranean kings and murdered Elvish princesses and clandestine revenge schemes. Suddenly Tab is juggling her fiancé's broken heart and a handsome prince's irresistible advances while trying to unravel an assassination plot, and avoid a sociopath with an axe to grind.

As she struggles to hold on to the human world she's always known and understand her place in the magical one she's just discovered, dangerous forces have begun gathering around her. If she wants to live to see the happily ever after at the end of the story, Tab will have to figure out who she can trust, who wants her dead, and why. The answers will change everything she believes about herself, the people she loves, and the place she calls home. READ HER REVIEW.
Friday, Gena Showalter was in the Dollhouse!


Read her Interview Here.
and we had a review of Gena's Wicked Nights
Finally , on Saturday Believer shared what was on her wishlist!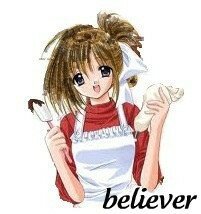 See what she's eagerly awaiting!
On My Wishlist a fun weekly event hosted by Cosy Up Book Reviews
(originally created by Book Chick City)
Next Week on Paperback Dolls…
Later today, awesomesauce friend and fellow blogger Karen of For What it's Worth Reviews is here to take the Paperback Proust!


Visit her blog Here
On Monday Chrissy reviews Dewey: The Small-Town Library Cat Who Touched the World by Vicki Myron and Bret Witter
How much of an impact can an animal have? How many lives can one cat touch? How is it possible for an abandoned kitten to transform a small library, save a classic American town, and eventually become famous around the world? You can't even begin to answer those questions until you hear the charming story of Dewey Readmore Books, the beloved library cat of Spencer, Iowa.
On Tuesday author Lisa M. Stasse will visit the Dollhouse…and there's a giveaway!

Then, on Wednesday, Chrissy reviews Captured by the Highlander by Julianne MacLean

Lady Amelia Sutherland would rather die than surrender to a man like Duncan MacLean. He is the fiercest warrior of his clan—her people's sworn enemy—and tonight he is standing over her bed. Eyes blazing, muscles taut, and battle axe gleaming, MacLean has come to kill Amelia's fiancé. But once he sees the lovely, innocent Amelia, he decides to take her instead…

Stealing the young bride-to-be is the perfect revenge against the man who murdered Duncan's one true love. But Lady Amelia turns out to be more than a pawn of vengeance and war. This brave, beautiful woman touches something deep in Duncan's soul that is even more powerful than a warrior's fury. But when Amelia begins to fall in love with her captor—and surrenders in his arms—the real battle begins…
On Thursday we have a special day – it's all about Jeaniene Frost's new book Once burned!
Doll Elvie will be bringing us the latest news from Jeaniene Frost's book signing and she'll be sharing her review of Once Burned!
She's a mortal with dark powers…

After a tragic accident scarred her body and destroyed her dreams, Leila never imagined that the worst was still to come: terrifying powers that let her channel electricity and learn a person's darkest secrets through a single touch. Leila is doomed to a life of solitude…until creatures of the night kidnap her, forcing her to reach out with a telepathic distress call to the world's most infamous vampire…

He's the Prince of Night…

Vlad Tepesh inspired the greatest vampire legend of all—but whatever you do, don't call him Dracula. Vlad's ability to control fire makes him one of the most feared vampires in existence, but his enemies have found a new weapon against him—a beautiful mortal with powers to match his own. When Vlad and Leila meet, however, passion ignites between them, threatening to consume them both. It will take everything that they are to stop an enemy intent on bringing them down in flames.
On Friday Suz is here with a review of Inkarna by Nerine Dorman
Ashton Kennedy wasn't a nice guy. He cheated on his girlfriend, knocked up a powerful drug lord's sister, and abused vast quantities of illegal narcotic substances. Whoever ran him over with a big shiny SUV was doing the world a favour. His very male, tattooed body is the last place Elizabeth Rae Perry–a member of an ancient Egyptian cult–expected to reincarnate in, instead of the three-year-old girl she'd been promised.

Not only must she now come to terms with her new existence in the body of a disagreeable man, and clean up the mess he made of his life, she also has to unravel the mystery of why House Adamastor's chapter house is standing empty and find a way to protect a dangerous secret she had no idea she was supposed to keep. As if fate couldn't deal her another blow, she has also attracted the attention of a malicious and potentially dangerous ghost. And to top it all off, she must deal with the consequences of finding love in a most unexpected place.
Finally on Saturday we are Catching up with Teresa!

and… It's time for Mona to share what's on her Wishlist!

On My Wishlist a fun weekly event hosted by Cosy Up Book Reviews
(originally created by Book Chick City)
That's it for us this week!
Thanks for stopping by and commenting!
Paperback Dolls is made up of women from different parts of the world, with different backgrounds, different tastes and beliefs that were brought together through a love of reading. We like to think of ourselves as a cyber version of "The View" that focuses on books, authors, and reading. We are proof positive that one common love can unite the most opposite of people and form lasting friendships that introduce other ways of life and perspectives to each other.
Paperback Dolls
Related posts: