Home » News, Week in Review, Winners
Week In Review and Winners!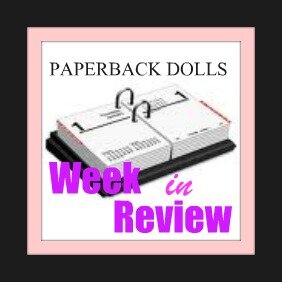 Welcome one and all to the week in review!
Week in Review is when we take a look at the past week and everything that's been going on at Paperbackdolls.com – plus we share what you can expect from the week to come…
But first we have some…

The winner of the Jeaniene Frost giveaway for Once Burned and the 5 Bracelets is:
Jane Vishous

bookwormz72@..
The winner of the Jeaniene Frost giveaway for the 5 Bracelets is:
Artemis

artgiote@..
Congratulations! Please email us at pbd.contests@gmail.com to claim your prize!

 Last Week on Paperback Dolls…
On Monday author Robin Covington was here and there's a giveaway!

On Tuesday Chrissy reviewed The Down Home Zombie Blues by Linnea Sinclair
In this steamy, suspenseful new novel from RITA Award–winning author Linnea Sinclair, a dangerously sexy space commander and an irresistibly earthy Florida police detective pair up to save the civilized galaxy . . . but can they save themselves from each other?

Bahia Vista homicide detective Theo Petrakos thought he'd seen it all. Then a mummified corpse and a room full of futuristic hardware sends Guardian Force commander Jorie Mikkalah into his life. Before the night's through, he's become her unofficial partner—and official prisoner—in a race to save the earth. And that's only the start of his troubles.

Jorie's mission is to stop a deadly infestation of biomechanical organisms from using Earth as its breeding ground. If she succeeds, she could save a world and win a captaincy. But she'll need Theo's help, even if their unlikely partnership does threaten to set off an intergalactic incident.

Because if she fails, she'll lose not just a planet and a promotion, but a man who's become far more important to her than she cares to admit. READ THE REVIEW
On Wednesday Eowyn reviewed Once a Witch by Carolyn MacCullough
Tamsin Greene comes from a long line of witches, and she was supposed to be one of the most Talented among them. But Tamsin's magic never showed up. Now seventeen, Tamsin attends boarding school in Manhattan, far from her family. But when a handsome young professor mistakes her for her very Talented sister, Tamsin agrees to find a lost family heirloom for him. The search—and the stranger—will prove to be more sinister than they first appeared, ultimately sending Tamsin on a treasure hunt through time that will unlock the secret of her true identity, unearth the sins of her family, and unleash a power so vengeful that it could destroy them all. This is a spellbinding display of storytelling that will exhilarate, enthrall, and thoroughly enchant. READ THE REVIEW
On Thursday Noa reviewed Susan Elizabeth Phillips' The Great Escape
Where do you run to when your life has fallen apart?

Lucy Jorik is a champ at never embarrassing the family she adores—not surprising since her mother is one of the most famous women in the world. But now Lucy has done just that. And on her wedding day, no less, to the most perfect man she's ever known.

Instead of saying "I do" to Mr. Irresistible, Lucy flees the church in an ill-fitting blue choir robe and hitches a ride on the back of a beat-up motorcycle plastered with offensive bumper stickers. She's flying into the unknown with a rough-looking, bad-tempered stranger who couldn't be more foreign to her privileged existence.

While the world searches for her, Lucy must search for herself, and she quickly realizes that her customary good manners are no defense against a man who's raised rudeness to an art form. Lucy needs to toughen up—and fast.

Her great escape takes her to his rambling beach house on a Great Lakes island. Here, she hopes to find a new direction . . . and unlock the secrets of this man who knows so much about her but reveals nothing about himself. As the hot summer days unfold amid scented breezes and sudden storms, she'll also encounter a beautiful, troubled beekeeper; a frightened young boy; a modern-day evil queen; and a passion that could change her life forever. READ THE REVIEW
On Friday it was over 18s only as Chrissy reviewed anthology Spanked: Red Cheeked Erotica

Erotic spanking — whether giving or receiving — is one of the most exciting, arousing, and sensual experiences to enjoy. In this enticing collection, spanking enthusiast Rachel Kramer Bussel has assembled 22 tales of red-cheeked arousal. Whether being disciplined for naughtiness or simply because they crave the sting of a hand against flesh, the men and women in these stories revel in being bent over, paddled, punished, and possessed by their spankers. Those delivering the blows find extreme pleasure in pushing their bottoms' buttons, making them — and the reader — tremble and quiver in anticipation as they await the next smack. Featuring stories by Alison Tyler, Sage Vivaint, Lillian Ann Slugocki, Stan Kent, Elizabeth Coldwell, Thomas Roche, and others, this sizzling collection offers tales so breathtakingly vivid that readers might find their own cheeks sore just from reading it. READ THE REVIEW
Finally, on Saturday both Noa and Chrissy were here to share their reading picks in the On My Wishlist feature!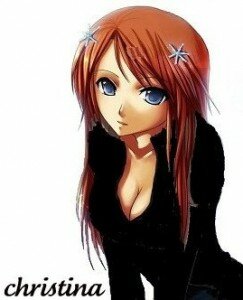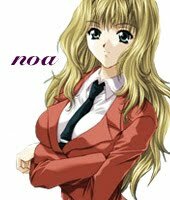 Read Chrissy's Picks                                                                                       Read Noa's Picks
On My Wishlist a fun weekly event hosted by Cosy Up Book Reviews
(originally created by Book Chick City)
Next Week on Paperback Dolls…
On Monday we have two reviews for you!!!
First we have a review of James R. Tuck's Spider's Lullaby!
He lives to kill monsters. He keeps his city safe. And his silver hollow-points and back-from-the-dead abilities take out any kind of unnatural threat. But between this bad-ass bounty hunter and rescuing the most helpless of victims stands the one evil he can't defeat…

For Deacon Chalk, loyalty is worth dying for. And now that something has taken were-spider Charlotte's un-hatched children and one of his closest friends, he'll tear up the human and supernatural underworlds to find them. But with his allies stripped away by an invincible Yakuza hit man and time running out, Deacon must face down the most ancient of demonic entities. And his last hope means surrendering to the inner darkness waiting hungrily to consume him …
Then Eowyn and Lil joined together to review Sarah Healy's Can I get an Amen!

When the last thing you want is the one thing you need, you've got to have a little faith….

Growing up, Ellen Carlisle was a Christian: She went to Jesus camp, downed stale Nilla Wafers at Sunday school, and never, ever played with Ouija boards. Now, years later, when infertility prevents her from giving her ambitious attorney husband a family, she finds herself on the brink of divorce, unemployed, and living with her right-wing, born-again Christian parents in her suburban New Jersey hometown. There the schools are private, the past is public, and blessings come in lump sums.

Then Ellen meets a man to whom she believes she can open her heart, and she begins to think that maybe it's true that everything happens for a reason—until all that was going well starts going very badly and Ellen is finally forced to dig deep to find her own brand of faith.
On Tuesday author Tara Lain is here on her blog tour!

On Wednesday Noa is here with an ARC review of Wendy Holden's Marrying Up
Schemeing social climber Alexa may be humbly born, but she's a class-hopping cruise missile aimed at the very top of the gold-digging tree. Only a title, a mansion, and family tiara will do. Befriending clueless aristocrat Florrie means the grandest doors swing open and the prince of her dreams is in sight. But has Florrie's mother, the formidable Lady Annabel, figured out Alexa's scheme? Beautiful but penniless student Polly, meanwhile, is in love. But Max, the handsome young vet she's found, might not be as ordinary as he seems.
Eye-widening snobbery and more than naked ambition abound in this deliciously satirical novel of the upwardly mobile.
On Thursday Kitt is here with an ARC review of Sin's Dark Caress by Tracey O'hara
"An ancient darkness has risen from the ashes . . . and terror has been loosed upon an unsuspecting world."

Forensic witch Bianca Sin has never seen anything like it: homeless teenage girls torn to pieces by dark magic in the cold shadows of the city. More terrifying still is the symbol written in blood on an alley wall–the unmistakable seal of the Dark Brethren.

Teaming up with NYPD homicide detective Lancelot McManus and an elite task force headed by the shapeshifter Oberon DuPrie, Bianca knows her worst fears have finally come to pass. A new war of annihilation is looming that will plunge the worlds of vampire, shapeshifter, and human into chaos–and two adversarial tribes locked in uneasy truce will need to take up arms together to save the children. Trust will be essential for Sin and McManus, as the hunt forces them to confront their deepest terrors.

For the ultimate evil is no longer approaching.
On Friday Kitt is back with an ARC review of When You Wish Upon a Duke by Isabella Bradford

Raised in the Dorset countryside, Lady Charlotte Wylder doesn't care one bit about well-bred decorum. The dark-haired, blue-eyed beauty would rather ride a horse than attend a stuffy ball. So when Charlotte learns that she is to leave immediately for London to wed the Duke of Marchbourne, a perfect model of aristocratic propriety, she is less than enchanted with her arranged marriage.

But to her delight, their first encounters are brazenly flirtatious, and their wedding night burns with passion. March's broad shoulders and dark countenance make Charlotte want to rip every button off his waistcoast. She may even be falling in love with her new husband. Yet whenever their desire boils over, March reluctantly pushes Charlotte away. Will past secrets and present misunderstandings mire their marriage in scandal, or serve to strengthen a bond that is destined to last a lifetime?
Finally, on Saturday both Kitt and Eowyn are here to share
their reading picks in the On My Wishlist feature!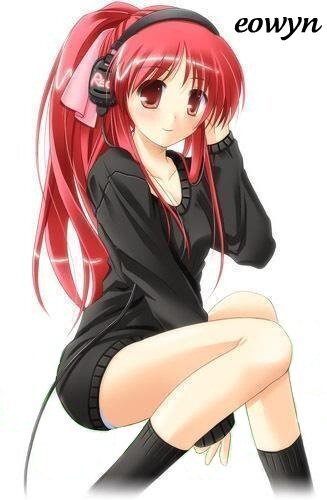 On My Wishlist a fun weekly event hosted by Cosy Up Book Reviews
That's it for us this week!
Thanks for stopping by and commenting!
Paperback Dolls is made up of women from different parts of the world, with different backgrounds, different tastes and beliefs that were brought together through a love of reading. We like to think of ourselves as a cyber version of "The View" that focuses on books, authors, and reading. We are proof positive that one common love can unite the most opposite of people and form lasting friendships that introduce other ways of life and perspectives to each other.
Paperback Dolls
Related posts: