Home » News, Week in Review, Winners
Week in Review and Winners!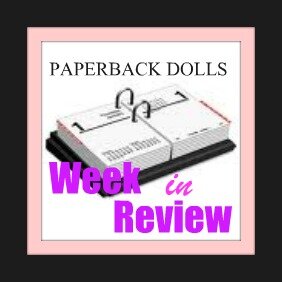 Welcome one and all to the week in review!
Week in Review is when we take a look at the past week and everything that's been going on at Paperbackdolls.com – plus we share what you can expect from the week to come… But first we have some…

The winner of the Inhale by Kendall Grey giveaway is:
Tobi

tobihelton@..
The winner of the Worth the Risk by Robin Bielman giveaway is:
Maureen Carol

mce1011@..
The winner of the Divinely Ruined by Diane Alberts giveaway is:
Maria pronounced Mariah

mmafsmith@..
Congratulations! Please email us at to claim your prize!
Last Week on Paperback Dolls…
Monday, Noa reviewed Inhale by Kendall Grey

After years of suffocating under her boss's scrutiny, whale biologist Zoe Morgan finally lands a job as director of a tagging project in Hervey Bay, Australia. Success Down Under all but guarantees her the promotion of a lifetime, and Zoe won't let anything—or anyone—stand in her way. Not the whale voices she suddenly hears in her head, not the ex who won't take no for an answer, and especially not the gorgeous figment of her imagination who keeps saving her from the fiery hell of her dreams.

Gavin Cassidy hasn't been called to help a human Wyldling in over a year, which is fine by him. Still blaming himself for the death of his partner, he keeps the guilt at bay by indulging in every excess his rock star persona affords. That is, until he's summoned to protect Zoe from hungry Fyre Elementals and learns his new charge is the key to restoring order in the dying Dreaming. He never expects to fall for the feisty Dr. Morgan…nor does he realize he may have to sacrifice the woman he loves to save an entire country.

Read her review here.
And then Inhale author Kendall Grey visited the dollhouse!


Read her Intereview Here.
Tuesday, Diane Chamberlain stopped by with a Q&A and Giveaway!


See the Q&A and enter the Giveaway.
Then we welcomed author Robin Bielman!


Read her Intereview Here
On Wednesday author Diane Alberts joined us with an interview!


Read all about it Here.
Thursday Lil reviewed an ARC review of Jill Shalvis' Lucky in Love!
Mallory Quinn has had enough of playing it safe. As a nurse and devoted daughter, she takes care of everyone but herself. And as the local good girl, she's expected to date Mr. Right. But for once, she'd like to take a risk on Mr. Wrong. And who could be more wrong than Ty Garrison? The mysterious new guy in town has made it clear that he's only passing through, which suits Mallory just fine. Besides, his lean, hard body and sexy smile will give her plenty to remember once he's gone…

For the first time in his life, Ty can't bear to leave. Helping this sexy seductress-in-training walk on the wild side is making him desire things he shouldn't — including leaving the military for good. As their just-for-fun fling becomes something more, Mallory and Ty wonder if they could really be this lucky in love. After all…anything can happen in a town called Lucky Harbor.
On Friday, 10 Dolls reviewed Fifty Shades of Grey by E.L. James
When literature student Anastasia Steele is drafted to interview the successful young entrepreneur Christian Grey for her campus magazine, she finds him attractive, enigmatic and intimidating. Convinced their meeting went badly, she tries to put Grey out of her mind – until he happens to turn up at the out-of-town hardware store where she works part-time.

The unworldly, innocent Ana is shocked to realize she wants this man, and when he warns her to keep her distance it only makes her more desperate to get close to him. Unable to resist Ana's quiet beauty, wit, and independent spirit, Grey admits he wants her – but on his own terms.

Shocked yet thrilled by Grey's singular erotic tastes, Ana hesitates. For all the trappings of success – his multinational businesses, his vast wealth, his loving adoptive family – Grey is a man tormented by demons and consumed by the need to control. When the couple embarks on a passionate, physical and daring affair, Ana learns more about her own dark desires, as well as the Christian Grey hidden away from public scrutiny.

Can their relationship transcend physical passion? Will Ana find it in herself to submit to the self-indulgent Master? And if she does, will she still love what she finds?
Finally, on Saturday Mona's On My Wishlist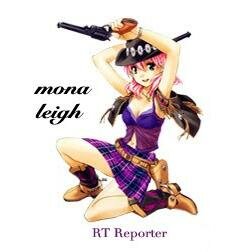 See what she's eagerly waiting on Here.
Then the author of The Magician of Wall Street Minta Hall dropped in!

Read her interview and enter the giveaway Here.
Next Week on Paperback Dolls…
Monday, it's Book Blogging Confessions!

Then, Lady Maggie's Secret Scandal author Grace Burrowes is visiting!


Read Kitt's review of Lady Maggie's Secret Scandal Here.
Tuesday, Chrissy will be reviewing The Particular Sadness of Lemon Cake by Aimee Bender.

The wondrous Aimee Bender conjures the lush and moving story of a girl whose magical gift is really a devastating curse.

On the eve of her ninth birthday, unassuming Rose Edelstein, a girl at the periphery of schoolyard games and her distracted parents' attention, bites into her mother's homemade lemon-chocolate cake and discovers she has a magical gift: she can taste her mother's emotions in the cake. She discovers this gift to her horror, for her mother—her cheerful, good-with-crafts, can-do mother—tastes of despair and desperation. Suddenly, and for the rest of her life, food becomes a peril and a threat to Rose.

The curse her gift has bestowed is the secret knowledge all families keep hidden—her mother's life outside the home, her father's detachment, her brother's clash with the world. Yet as Rose grows up she learns to harness her gift and becomes aware that there are secrets even her taste buds cannot discern.
Wednesday, Noa and Kitt will be reviewing an ARC of A Night Like This by Julia Quinn, due for release May 29, 2012

Anne Wynter might not be who she says she is…

But she's managing quite well as a governess to three highborn young ladies. Her job can be a challenge — in a single week she finds herself hiding in a closet full of tubas, playing an evil queen in a play that might be a tragedy (or might be a comedy—no one is sure), and tending to the wounds of the oh-so-dashing Earl of Winstead. After years of dodging unwanted advances, he's the first man who has truly tempted her, and it's getting harder and harder to remind herself that a governess has no business flirting with a nobleman.

Daniel Smythe-Smith might be in mortal danger…

But that's not going to stop the young earl from falling in love. And when he spies a mysterious woman at his family's annual musicale, he vows to pursue her, even if that means spending his days with a ten-year-old who thinks she's a unicorn. But Daniel has an enemy, one who has vowed to see him dead. And when Anne is thrown into peril, he will stop at nothing to ensure their happy ending…
Thursday, Mona will be reviewing A Warrior's Promise by Donna Fletcher.

It has been prophesied that four men, raised as brothers, will bring Scotland back to glory. The third one will first endure a lesson in humility—and passion.

Charlotte is as brave as any Highland warrior, but she can't rescue her father alone. Her sweet face could convince any man to come to her aid, but fate has a funny way of complicating things. For when she is lucky enough to land at the feet of the mighty Bryce MacAlpin, Charlotte is in disguise . . . as Charles.

Bryce can afford no distractions on his vital quest to restore Scotland's true king to the throne. It is madness to instead give his help to this desperate urchin— especially after Charlotte's secret comes to light! Now, caught between a growing passion and his dedication to the king, will Bryce turn away from love in order to fulfill his quest? Or will he discover that promising your heart is the bravest mission of all?
Friday, Kitt will review A Blood Seduction by Pamela Palmer.

Vampires live only for lust and pleasure in the eternal twilight of Vamp City. But the city's magic is dying. The only person who can restore it? A beautiful woman from the mortal world…one who knows nothing of the power she wields.

Quinn Lennox is searching for a missing friend when she stumbles into a dark otherworld that only she can see—and finds herself at the mercy of Arturo Mazza, a dangerously handsome vampire whose wicked kiss will save her, enslave her, bewitch her, and betray her.

What Arturo can't do is forget about her—any more than Quinn can control her own feelings for him. Neither one can let desire get in the way of their mission—his to save his people, hers to save herself.

But there is no escape from desire in a city built for seduction, where passion flows hot and blood-red. Welcome to Vamp City…
Finally, on Saturday, it's Noa's turn to take part in the On My Wishlist feature!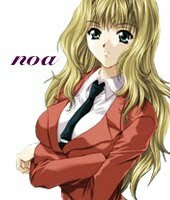 That's it for us this week!
Thanks for stopping by and commenting!
Paperback Dolls is made up of women from different parts of the world, with different backgrounds, different tastes and beliefs that were brought together through a love of reading. We like to think of ourselves as a cyber version of "The View" that focuses on books, authors, and reading. We are proof positive that one common love can unite the most opposite of people and form lasting friendships that introduce other ways of life and perspectives to each other.
Paperback Dolls