Home » Doll Chrissy, Meet the Dolls, On My Wishlist
On My Wishlist (#19) Chrissy
On My Wishlist is a fun weekly event hosted by Cosy Up Book Reviews (originally created by Book Chick City) and runs every Saturday. It's where we list all the books we desperately want but haven't actually bought yet. They can be old, new or forthcoming. It's also an event that you can join in with too – Mr Linky is always at the ready for you to link your own 'On My Wishlist' post.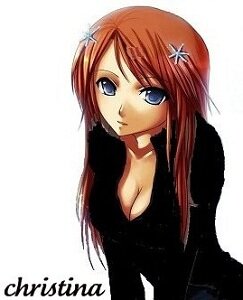 I was first drawn to this book during a giveaway on Goodreads.com which I sadly did not win. I've always loved the name Sage and the cover was very intriguing. Then I read the description of Becoming Sage and I have been pining for it ever since. I've never read anything by Kasi Alexander but after hearing what my fellow readers had to say about her works, I am very anxious to read her books.

Author: Kasi Alexander
Book: Becoming Sage
Release: April 19, 2011
Series: The Keyhole 1


 

 
With a failed marriage behind her, Jill Marten was looking to start a new chapter in her life. She had no idea that running into her old friend, Jessie, would unlock a whole new world. When she accepts Jessie's invitation to a party, in order to "try something completely different," it awakens a need to discover her place in a new community. Jessie, also known as sunni, is a submissive slave who is in a loving relationship with her Master, Sir Rune. When Rune and sunni ask Jill to be a part of their family, Jill begins her journey into submission, bondage, and polyamory, even as she questions everything that she has been taught about love and relationships. She begins to face her own desires and fears as she struggles with feelings of jealousy, inadequacy, and self-worth. Once she opens the door to a life she never imagined, a peek through the keyhole is no longer enough, and she must learn what it means to become sage.

Kasi Alexander's debut novel, Becoming sage, is the first installment in The Keyhole Series. An active member of the BDSM community, Kasi brings a true-to-life realism to her writing. This is not traditional erotica, but the series offers an intimate look into the lives of the men and women who live the BDSM lifestyle, in particular, the Master/slave dynamic.
I've been a longtime fan of Keri Arthur since I was a teenager picking up Full Moon Rising for the first time. The characters from the Riley Jenson Guardian series are some of my all-time favorites. So when I learned that she was creating a spinoff, I literally jumped for joy (and looked like a fool doing it, but that's ok I love Keri Arthur's books enough to make a spectacle of myself.) The latest addition to this series (the Dark Angels series) is Darkness Devours, a novel that I can't wait to get my hands on and devour page after page.

Author: Keri Arthur
Book: Darkness Devours
Release: June 26, 2012
Series: Dark Angels 3


 

 
Half-werewolf, half-Aedh Risa Jones can enter the realm between life and death, and she can see the Reapers who collect the souls of the dead. Now, she is using her gifts—and the investigative know-how of a man who broke her heart—to find a cabal searching for the power to control time, reality, and fate. And this is besides her work for the Vampire Council, half of whom want her dead.

But for now the Council needs her alive. Someone is killing blood-whore addicted vampires, and Risa must find the guilty party. If she succeeds, she may finally convince the council to lift the execution order on her life. But before she succeeds, she must first survive…
Once again, the Goodreads giveaways have caused me to pine for another book that I was not fortunate enough to win. The Harlot by Saskia Walker grabbed my attention not only because of the intriguing plot description, but because it is part of a series that has one magic word that will always grab my attention—witches. As with Kasi Alexander, I have never had the pleasure of reading the works of Saskia Walker. However, the reviews that my fellow readers have given her have been outstanding and make me long to finally purchase my copy of The Harlot.

Author: Saskia Walker
Book: The Harlot
Release: May 24, 2011
Series: Taskill Witches 1


 

 
It is a Dark Era, one when a lusty lass will do what she must to survive. Even if it means bartering flesh for a palmful of coins…

Forced to watch her mother burned at the stake and separated from her siblings in the aftermath, Jessie Taskill is similarly gifted, ripe with a powerful magic that must stay hidden. Until one night when she's accused by a rival, and Jessie finds herself behind prison walls with a roguish priest unlike any man of the cloth she has known.

In reality, Gregor Ramsay is as far from holy as the devil himself, but his promise of freedom in return for her services may be her salvation. Locked into a dubious agreement, Jessie resents his plan to have her seduce and ruin his lifelong enemy. But toying with Gregor's lust for her is enjoyable, and she agrees to be his pawn while secretly intending to use him just as he is using her.
So, that's what's on my wishlist this week – what's on yours?
Chrissy fell in love with books at an early age. It all started with Judi Barrett's Cloudy with a Chance of Meatballs. At the tender age of five she decided that she wanted to be a writer. Later, she graduated to books like A Wrinkle in Time, Scary Stories to Tell in the Dark, and the Goosebumps series, participating avidly in her school's Book It program. High school brought on new challenges and loves. She began writing for the school's newspaper and literary magazine. The works of Stephen King, Edgar Allan Poe, H.P. Lovecraft, and Shirley Jackson quickly overran her bookshelves. But when Chrissy was introduced to the world of Urban Fantasy and Paranormal Romance, a grand love affair was set in motion. She is an avid reader of romance, urban fantasy, horror, erotica, and cozy mysteries. After working for the city library for six years and being surrounded by the works of greatly admired authors, she decided to devote her life to writing full time and hasn't looked back since. When she is not devouring book after book, Chrissy loves to cook, bake, volunteer at the local animal shelter, and feed her addiction for horror movies. She lives in Maryland with her family and beloved pets.
Doll Chrissy