Home » Authors, Giveaways, Guest Blog, Guests, Tara Lain
Blog Tour Guest Blog and Giveaway: Genetic Celebrity by Tara Lain

A Little Food Fun in Film
Hi everyone. I'm delighted to be here today at the Dolls to celebrate the release of my new MMF ménage, Genetic Celebrity. If you look at the cover, you'll see a strawberry dripping cream.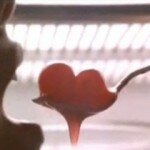 YUM! And it's there because this book is all about food. It's food that bring my three lovers together — an amateur chef, a powerhouse modeling agent, and an androgynous street kid who gets turned into a supermodel. Food becomes the pleasure whereby they tempt, tantalize, nurture and support each other.
We all have films or book in which we got to experience some food fun. The one that probably springs to mind first is 9 ½ Weeks. In that film, a Wall Street big shot has a relationship with a woman from an art gallery in which he pushes her sexual boundaries. The film was panned by critics, but a lot of people LOVE the scenes in which the man feeds the woman olives, strawberries, champagne, Jello, hot peppers, milk, and even cough syrup while she compliantly keeps her eyes closed. He then drenches her in honey and makes love to her sticky! It is memorable for sure.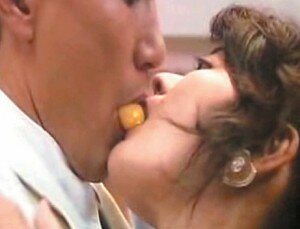 In the Japanese film Tampopo, they pass a raw egg back and forth from mouth to mouth and the man drinks sake from the woman's belly button. Hey, I always knew innies were good for something!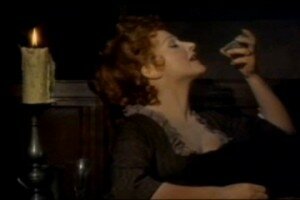 One of my favorites is in the old film from 1963, Tom Jones. The wonderful Albert Finney makes chicken bones a sexual experience and Joyce Redman makes love to an apple. The oyster slurping is not to be missed. I also adore Chocolat for its generally sensual food experience. Do you have a favorite food experience in film?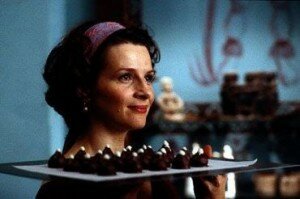 Would you like a chance to win a $10 GC?  Leave a comment here WITH YOUR EMAIL. Want a chance to win 2 $10 GCs? Come over to and leave a comment with your email and do a few more steps.  You'll be entered in TWO drawings. You can also win some fun SWAG. All the instructions for how to do that are at Beautiful Boys Books. But first, leave a comment here with your email.

Tara Lain never met a beautiful boy she didn't love – at least on paper. A writer of erotic romance, mostly ménage and male/male, Tara loves all her characters, but especially her handsome heroes. A lifelong writer of serious non-fiction, Tara only fell in love with EROM in 2009 and, through perseverance and lots of workshops, had the first novel she ever wrote accepted for publication in 2010. She's now on book six. After an exotic life of travel all over the world and work in television, education and advertising, Tara settled in Southern California with her soul-mate husband and opened her own small marketing business. She paints, collages, and started practicing yoga "way before it was fashionable". Passionate about diversity, justice, inclusion and new ideas she says on her tombstone it will read, "Yes".
Website – – – – – Savvy Authors –

Tommy "Tick Tock" Reilly, amateur gourmet cook, would have the perfect simple life as assistant to fashion model Roan Black if he wasn't so damned confused. Though attracted to men since he was a teenager, he's fallen in unrequited love with Angie "Booky" Edelson, an older ambitious modeling agent who only seems to love Tommy for his cooking. Then Roan brings home Shay Shaleen, the pierced and tattooed androgynous beauty who Roan and Booky turn into a top male model. Tommy is attracted to the gorgeous man too, but Shay becomes the "Muse" of a glamorous fashion designer while Booky still can't see past her next booking. Why does Tommy have to fall for two people who can't love him back? Hey, is this something a little extra whipped cream can fix?
Excerpt: Genetic Celebrity by Tara Lain; MMF Menage with Food!

Available at Loose Id and

Tommy Riley loves cooking and the simple life. But his passion for Angie "Booky" Edelson is anything but simple. Beautiful, ambitious, hard-driving and 10 years older than Tommy, Booky represents all the things Tommy has tried to leave behind. Besides, she only seems to love him for his food! Then Tommy's boss brings home Shay Shaleen, a pierced, tattooed, androgynous street kid for Booky to turn into a top male model. Tommy sizzles for the beautiful guy but Shay gets caught up in the flattery of a famous fashion designer. Why does Tommy have to fall for two people who can't love him back? Is there a recipe for blending with these genetic celebrities?

The sidewalk was dirty. What else was new? The loft was in a newly chic area that bustled with life after dark. Clubs and shops. He loved the shops but never went to the clubs. He'd never been a party guy. Even when he was brand-new to modeling, he'd loved to sneak away from the crowds and… Wham!

A body bounced off him and hit the sidewalk at his feet. Roan staggered, fell back three steps, and managed to catch himself on the stop sign before he fell into the street. Jesus! What the hell?

He looked down. A girl was trying to get up off the pavement. He struggled to right himself so he could help her. A tall, burly guy reeled out the door of a bar. "I told you to stay out of here, fag."

Fag? Roan looked again at the gangly body. Well, damn. It was a man. A boy more or less. Probably a kid in his middle teens.

The boy staggered to his feet. Tall. Over six feet, but slim as the proverbial reed. His hair was stuffed under a stocking cap even though it was eighty degrees with humidity of a thousand. And then Roan saw the face. If you didn't count the pierced nose, ears, lip, eyebrow, and yeah, tongue, the kid was girl pretty. He took a step, tripped over his feet, and started to fall. Roan grabbed him by the arm. "Hey, careful. You okay?"

The guy from the bar—probably the bouncer—still stood in the doorway. "Is he bothering you, mister?" He cocked his head. "Hey, aren't you someone famous?"

Roan flashed a smile. "Does this boy owe you money or something?"

"Nah. He just comes in and takes the pretzels and shit from the bar. The bartender's sick of it. Little pervert."

Roan reached in his pocket, pulled out a money clip, and peeled off fifty dollars. He walked a couple of steps to the bouncer, dragging the kid along. "Please give this to the bartender to make up for the loss." He gave the man the money.

"You know this kid?"

"Let's just say he's very familiar."

"Okay. Thanks."

He went back inside, and Roan looked at the kid. "Are you all right? Why were you taking the food?"

The kid shrugged. He tried for cocky, but fear peeked through. "Why'd you do that? You don't know me."

Roan sighed. "No. I don't."

The kid snatched his arm from Roan, then stepped back and gave him a slow once-over. "Jesus, you sure are beautiful. You looking for a fuck? I'd go home with you."

"Is that what you do? Turn tricks?"

The kid shook his head. "Naw. At least I'm trying not to. Shit. When I was a rent boy at least I could eat. But since I tried to go straight, I get to slop dishes and starve."

"So you're a dishwasher."

"Was. I had to quit."

"Why?"

The kid shrugged. "You sure are nosy. You want to fuck or not? I mean I owe you, man. That was fifty bucks you gave that guy."

"No, I don't want to fuck. Why did you quit your job? Too hard?"

He frowned. "No, man, I'm not afraid of hard work. I've been doing it since I was little. But the bastard who owned the restaurant decided I should be his boy for what he was paying me to wash dishes. Crap on that. I didn't become a dishwasher so I could fuck slimy, fat bastards for free."

"Did you steal from him?"

The big eyes narrowed. "I'm no thief. Don't ever call me a thief."

Interesting reaction. "Okay. Are you hungry?"

He cracked a tiny smile. And the beautiful face became mischievous. "I could eat."

Roan pulled out his phone and pushed the three. The kid watched him. He looked wary but not ready to run.

Tommy sounded surprised when he answered the phone. "Hey, Roan. Everything okay?"

"Hi, Tommy. You still have some of the chicken?"

"Yeah. There was lots left. I just put it in a container. You want to take it home?"

"No, heat it up. I'm bringing some company.'

"What? Now? I thought you were going to Connecticut."

"I am, but later. Is Booky still there?"

"No, she went out to Brooklyn."

"Okay. See you in a minute."

"Okay, boss."

He hung up and looked at the kid. "What's your name?"

"Shaleen."

"Shaleen what?"

"Don't know. Just Shaleen. People call me Shay."

"Okay, Shay, let's get you something to eat."

Shay frowned. "Where?"

"My loft is right up there." He pointed up the street. "My friend Tommy is a great cook, and he has some food for you. Both of us, actually. I'm kind of hungry."

The kid hesitated.

"Hey, you were willing to fuck me. How scary is food?"

"Fucking I get paid for. It's worth the risk." He looked Roan up and down. "Especially with you."

Roan laughed. "I've got an idea I want to tell you about. There could be a paycheck in it too."
Paperback Dolls is made up of women from different parts of the world, with different backgrounds, different tastes and beliefs that were brought together through a love of reading. We like to think of ourselves as a cyber version of "The View" that focuses on books, authors, and reading. We are proof positive that one common love can unite the most opposite of people and form lasting friendships that introduce other ways of life and perspectives to each other.
Paperback Dolls