Home » Articles, Doll Mona Leigh, Holiday, Reviewers
Doll Mona's favorite reads!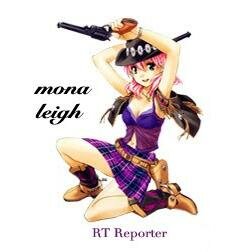 Doll Noa asked for something I find to be almost impossible … create a list of my favorite books, but make the list short enough to post. I'm sure she had no idea my list could go on for miles, so I've tried to pare it down to a more suitable length. Here goes: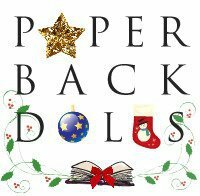 by Lynn Burke (self-published) is a panoramic story of love, prejudice, despair, and hope set in Australia. I still say we'll be seeing it on the big screen one day.
by Rhiannon van der Munnik (self-pubbed) is an amazing, touching love story. I swear to God, Rhiannon made me feel every accidental brush of fingertips, every kiss, every excited shiver of flesh, as well as every heartache and tear. This is another one that deserves to be made into a movie.
is another of Rhiannon van der Munnik's books. The story is chilling and sad and scary and hopeful all at the same time. If Rhiannon can't make you feel emotional about her characters, I'm afraid there's no hope for you.
by Charlaine Harris captured my imagination and my allegiance to her world of vampires. The sexy scenes were really unforgettable, too.
The entire by Karen Marie Moning kept me fascinated from first book to last. Incredible world building, fantastic creatures, kick ass heroines, and incredibly hot, sexy guys kept me spending my money.
The by Richelle Mead was an incredible young adult offering that also gobbled up my money. I love her characters and the world they occupy. I really love me some Dimitri.
My list wouldn't be complete without including the by J.K. Rowling. Ms. Rowling gave us a world like no other, placing the improbable smack in the middle of the here and now. Good and evil, while clearly evident, weren't simply portrayed as black and white, but in every shade of grey.
In by Jessica Park, she had me falling in love with her characters and crying right along with them as I watched them struggling to come to terms with the death of a family member. With great wonderment, I watched as new love rose from the ashes of real life to help heal the hearts of all involved.
by Philip Pullman is a brilliant, imaginative masterpiece that will live on forever. The same goes for The Chronicles of Narnia by C.S. Lewis. Absolute reading nirvana.
I also have to add by Deborah Harkness, by Tiffany Reisz, by Sarah Dessen, by Jennifer R. Hubbard, all of the by Seanan McGuire, the by Patricia Briggs, the by Jeaniene Frost, by Barry Eisler, and by Pamela Callow.
This is just my short list, but every book on here has its own special place in my heart.
Mona's first grade teacher, Mrs. Stanford, gifted her with the love of reading. For that, she'll always live in her heart. But reading took over Mona's life, eclipsing everything but playing sports, and has continued to be a huge part of her life. Although she has always written poetry and stories for her self, last year she decided to try her hand at writing fiction. She is currently editing her first urban fantasy and hopes to have it ready for the agent by summer's end. Besides reading, Mona loves speed in the form of fast cars. The faster, the better! In her next life, she plans to drive race cars (or whatever happens to be their replacement in the future) all while reading and writing. She has also taken up rune reading, and find it to be disturbingly accurate and exciting.
Doll Mona Leigh