Home » Articles, Doll Mona Leigh, Reviewers, Thankful Feature
Doll Mona on why she's thankful in 2012

This is the time of year when people pause to reflect on life and the events that have taken place. Even though I like to groan and grumble, I do have many things for which to be thankful. Let's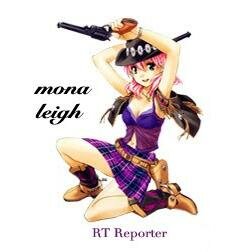 see, where shall I start?
Perhaps most important on my list is my patient, understanding husband. In his spare time, he competes in barbecue cook-offs, which gives me extra time to read and write. When he's hanging out around the house, he doesn't whine if I'm upstairs creating fictional characters or writing reviews … at least, not too often.
I'm also thankful for my children and grandchildren who bring laughter and unexpected surprises into my life. They also prod me along on my writing and guilt me into completing manuscripts.
I'm truly thankful for my sister, a retired nurse with the patience of Job, who performs the Herculean task of keeping tabs on our elderly mother and shuttling her to doctor appointments along with a million other things. I think I'll nominate Sis for sainthood. If you knew my mother, you'd understand.
I'm also thankful for friends I've made through books, book groups, review sites, conventions, or just weird circumstances. We bond over books we're reading or hope to read or have already read, and their recommendations have saved me countless hours of searching by bringing new and original authors to my attention. We also share the highs and lows of everyday life, cheering each other on.
My fellow Dolls are treasures and my list wouldn't be complete without mentioning them. Dolls Kitt, Noa, and Day gave me a venue to blab (uncensored) about my favorite subject. They've listened to my rants and whining and told me to suck it up. (LOL) They've been like family to me … only nicer … and I haven't had to clean up after any of them.
As our site has grown, we've added additional Dolls to the Dollhouse, and bless them all, they've helped lighten the load. One day, I hope we can all get together, meet face to face, and celebrate our friendship. It'll take a pretty big room to fit us all in, but I'm game.
Last, but not least, I'm thankful for authors who share their work with us, and readers who follow our comments and contests and keep us going when we start to feel discouraged. It's not always easy to get reviews in on time or read Book A when we'd rather read Book B or C, but we do it because we know you depend on us to keep you informed. And we love you for keeping us on our toes.
From my house to yours, happy holidays.
Mona Leigh
Mona's first grade teacher, Mrs. Stanford, gifted her with the love of reading. For that, she'll always live in her heart. But reading took over Mona's life, eclipsing everything but playing sports, and has continued to be a huge part of her life. Although she has always written poetry and stories for her self, last year she decided to try her hand at writing fiction. She is currently editing her first urban fantasy and hopes to have it ready for the agent by summer's end. Besides reading, Mona loves speed in the form of fast cars. The faster, the better! In her next life, she plans to drive race cars (or whatever happens to be their replacement in the future) all while reading and writing. She has also taken up rune reading, and find it to be disturbingly accurate and exciting.
Doll Mona Leigh