Home » Articles, Doll Eowyn, Reviewers, Thankful Feature
Doll Eowyn on what she's thankful for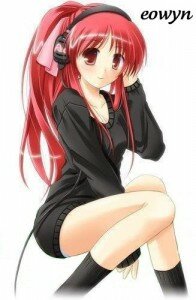 Wow, as I sit down to ponder all of the things I am thankful for this year I took a moment to look at my post from last year. In reality I am thankful for many of the same things as last year but as with everyone else a year passes and with it brings change and new insight. A year ago when I sat down to write I was just beginning to come to terms with my infertility diagnosis. The pain was unspeakable and I wondered "How does one move forward at times like these?" Wow, a year can bring peace.
I am thankful for the journey that infertility has begun in my life, the people I have met because of it and the process of inner growth that I have begun. A year and a half later I am learning what it means to have inner peace. There is a calmness that comes when I sit down and meditate; a oneness that I did not have just one year ago and with it an understanding that all is going to work out just fine. I wish I could put this beautiful feeling into better words so all of you could grasp the beauty of such peace. I am so thankful and it is my sincere wish that each of you will someday have moments of peace when you know that you are enough right now in this moment because you are.
As always I am thankful for my wonderful husband. I was truly blessed the day he walked through the door and not a day goes by that I don't realize it. He is always there cheering me on, always supportive of my newest adventure and I know he will always be by my side. I love him so much.
I am thankful that I graduated this year!!!!! Thank you to all of my friends and family that stood beside me and supported me along the way. Thank you to those of you who did not let me lose sight of the dream when I felt despondent, you know who you are. Two years of nothing but work and school is now behind me and that my friends is truly a blessing.
Of course a thankful article would not be complete without saying how thankful I am for my fellow Dolls. Most of us have known each other a while now, and we welcomed Chrissy into the mix this year. I would have to say that you are also the cheerleaders of my life, you laugh with me, cry with me when things are not going my way and allow me to vent when I just need to get it all out. It was truly a blessing the day we all met.
My thankfulness of all the Dolls leads me to how thankful I am for books and the gift of reading. I am so thankful that I learned how to read at an early age. I remember sitting for hours going through book after book; oh how your imagination can take you so many places. I grew up in a small rural town and it is my most sincere belief that reading has made all the difference in my life. As an adult I still love to read. There is nothing else that can transport you to another world and bring so much happiness that I know. I am also thankful that I grew up in a country where girls are educated along with the boys. So many young girls do not have this advantage and I am ever so grateful that I have been afforded an education.
Well, I believe I could go on and on but I think this is enough to point out that I am thankful for this year. What a wonderful time we live in; full of possibility and promise with each new day. I am so thankful for each and every one of you; I send you love and peace. May this next year bring many blessings into all of our lives.
Namaste,
Doll Eowyn
Steph (Eowyn) is a voracious reader who does not remember a time when she wasn't engrossed in a book in fact she is often reading two or three. She enjoys a broad range of books including Fiction, Paranormal, Thrillers, Urban Fantasy, Women's Issues, Historical and Spiritual Novels. Steph believes that reading changes lives and credits her love of books for success in her own life. Since she doesn't know a stranger she enjoys discussing the latest novel she is reading with anyone who will listen. Steph dreams of writing her own novel in the future and speaking around the world on women's issues. She currently resides in North Carolina with her husband and cat (Mirabelle).
Doll Eowyn