Home » Articles, Authors, Doll Lil, Features, Guest Blog, Guests, Lorelei James, Thankful Feature
Author Lorelei James tells us what she's thankful for

Lorelei James, author of of the wildly popular Rough Rider series and her newest series Blacktop Cowboys, is on my thankful list for 2011 and I am going to take a chance and say she will be on my 2012 list too. I contacted Ms. James and asked her to participate in our Thankful series and despite of being in "deadline hell" she said yes. I was expecting a quick Q&A but what Lorelie provided was so much better. An honest peek inside her world…….
From the desk of Lorelei James……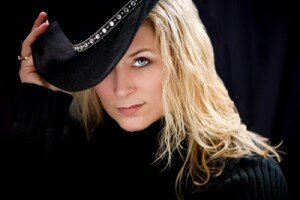 I see all these lists and favorite recipes and I have to hide a dirty little secret: Thanksgiving is my least favorite holiday.
My beef with Thanksgiving isn't because I'm not thankful for the bounty in my life, because I am so thankful on so many levels…but because I don't like the food. Seriously. Not a big fan of turkey, or pumpkin pie, or yams or sweet potatoes, I can take or leave cranberries. I like mashed potatoes, but not turkey gravy. Stuffing….I like my mom's stuffing, which is made from a box and crunchy, whereas my husband likes his mother's stuffing which was homemade and a gooey, gross, wet mass. And yes, them's fighting words, impugning the stuffing we prefer and grew up with, so we try to avoid the stuffing controversy altogether.
And for some reason, I've gotten stuck making the green bean casserole the last decade, because evidently mine is better…and I have to confess, I do nothing different to make it than follow the recipe on the carton of French's fried onions. I think no one else in my family wants to make it. Here's another confession: I hate green beans.
Less you think I'm practicing for an early Scrooge-like mentality that week of Thanksgiving, I do love getting together with my family.We play games. We check out the Black Friday deals in the newspaper and swear we aren't going anywhere near a mall over the weekend.
However, there will be two spots missing at our table this year, as my 102 year old grandmother passed away, as did my uncle.
So in completely breaking with tradition, we've opted to head to Florida this year, with our kids, my parents, my brother and his wife. My mother won't be putting out a big spread and it'll be a nice break for her, and for me, because I'm pretty sure we won't be having turkey and all the trimmings! But I am looking forward to as much family time as we can pack in. And that's what I'm always most thankful for.
Lorelei James
Thank you Lorelei for participating! Learn more about Lorelie and her books at
www.loreleijames.com
You can also get a look at her books from me, Doll Lil, right here on Paperback Dolls!
~Lil
Paperback Dolls is made up of women from different parts of the world, with different backgrounds, different tastes and beliefs that were brought together through a love of reading. We like to think of ourselves as a cyber version of "The View" that focuses on books, authors, and reading. We are proof positive that one common love can unite the most opposite of people and form lasting friendships that introduce other ways of life and perspectives to each other.
Paperback Dolls