Home » Articles, Holiday, Honorary Dolls, Teresa
Teresa shares her favorite books
Still haven't found that perfect holiday gift in spite of all the books we've been sharing? Well aren't you picky… ;)
But if Teresa's list doesn't fulfill some of those bookish needs we might have to give up! Here it goes!
Kim Harrison –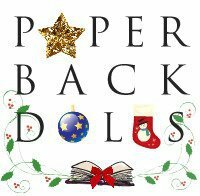 Carrie Vaughn –

by John Berendt
Eoin Coifer –
Jim Butcher –
Michael Buckley –

Patricia Briggs –
Iris Johansen –
Ernest Hemingway –
Shirley Damsgaard –
Shel Silverstein –
Rick Riordan –

The Chocolate Touch

Jeaniene Frost –
Janet Evanovich -
Richard Castle –
Deborah Harkness –
Ripper
Carolyn MacCullough –
by Frances Hodgson Burnett
Brandon Mull –
Paperback Dolls is made up of women from different parts of the world, with different backgrounds, different tastes and beliefs that were brought together through a love of reading. We like to think of ourselves as a cyber version of "The View" that focuses on books, authors, and reading. We are proof positive that one common love can unite the most opposite of people and form lasting friendships that introduce other ways of life and perspectives to each other.
Paperback Dolls