Home » Articles, Doll Chrissy, Reviewers
Doll Chrissy discusses her secondary character favs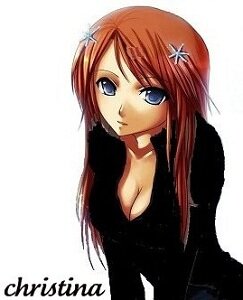 Secondary characters, we know them, we love them. But very seldom do they receive the true recognition that they deserve. That's why when Doll Noa approached us with the idea of compiling a list of our favorite secondary characters I was tickled pink and ready to share some of my all-time favorites with you.
Let's start with a classic shall we? He's a dastardly character but one that is just so naughty, you can't help but love him. That's right, I'm talking about none other than the Pride and Prejudice bad boy Mr. Wickham (or as I like to refer to him: Mr. Wicked.) This bad boy in uniform turned the lives of the Bennett family upside down and looked darn good doing it! Yes, we all love Mr. Darcy and his gallantry. But don't we secretly wish that Elizabeth could've had one hot romp with Mr. Wickham before he married himself off to Lydia?
Next up on my list is a brotherly figure that always manages to warm the cockles of my heart whenever I read about him: Rhoan Jenson from Keri Arthur's Guardian series. The relationship that he has with his twin sister Riley is one of the strongest bonds that I have ever read about. He's sweet, funny, but a total badass when it comes to catching the bad guys. And reading about his love life with partner Liander is just as captivating as reading about Riley's trouble to commit to any of her lovers full time.
Speaking of loyal sidekicks, another secondary character that I absolutely love is Drayton Connelly from The Tea Shop Murders series by Laura Childs. A fatherly figure to Theodosia and always full of useful information and comments with just the right amount of snark to them, Drayton has proven time and time again that he is one secondary character that deserves to be in the spotlight.
Another secondary character that I absolutely adore is Grimalkin from Joseph Delaney's Last Apprentice series. Evidently, I am not the only one who loved this bad ass chick turned witch assassin, because Joseph Delaney strayed from the norm and gave her a novel of her own in the series last year. It was the only book to be told in a voice other than Tom Ward's and boy was it fantastic!
While we are on the topic of bad ass assassins: how about that Edward from the Anita Blake series? He always shows up at the most opportune moments and is a kettle of devious knowledge that often comes in handy during tight situations. One of the funniest moments of the series in my opinion is when he ate the steak while watching the panther sex tape with Anita in his hotel room! It may have turned her stomach but it made me laugh hysterically.
Chrissy fell in love with books at an early age. It all started with Judi Barrett's Cloudy with a Chance of Meatballs. At the tender age of five she decided that she wanted to be a writer. Later, she graduated to books like A Wrinkle in Time, Scary Stories to Tell in the Dark, and the Goosebumps series, participating avidly in her school's Book It program. High school brought on new challenges and loves. She began writing for the school's newspaper and literary magazine. The works of Stephen King, Edgar Allan Poe, H.P. Lovecraft, and Shirley Jackson quickly overran her bookshelves. But when Chrissy was introduced to the world of Urban Fantasy and Paranormal Romance, a grand love affair was set in motion. She is an avid reader of romance, urban fantasy, horror, erotica, and cozy mysteries. After working for the city library for six years and being surrounded by the works of greatly admired authors, she decided to devote her life to writing full time and hasn't looked back since. When she is not devouring book after book, Chrissy loves to cook, bake, volunteer at the local animal shelter, and feed her addiction for horror movies. She lives in Maryland with her family and beloved pets.
Doll Chrissy