Home » Doll Chrissy, Meet the Dolls, On My Wishlist
On My Wishlist (#26) Chrissy
On My Wishlist is a fun weekly event hosted by Cosy Up Book Reviews (originally created by Book Chick City) and runs every Saturday. It's where we list all the books we desperately want but haven't actually bought yet. They can be old, new or forthcoming. It's also an event that you can join in with too – Mr Linky is always at the ready for you to link your own 'On My Wishlist' post.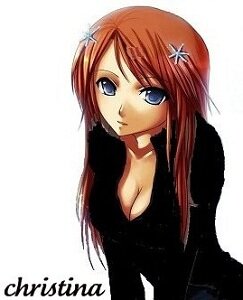 After reading Sex and Candy by Rachel Kramer Bussel, I decided to do a search for erotica books that dealt with sexy sweets. Through this search I was led to the book Candy Store by Bella Andre. After reading the description I've been yearning to make this novel a part of my personal library. Although, I've never read any books by Bella Andre, I am very anxious to read this novel.

Author: Bella Andre
Book: Candy Store
Release: February 9th 2007
Series: Novel


 

 
On the verge of losing her candy store, Callie Moore decides to blot out her troubles with a tall, dark, handsome stranger. Derek McNear isn't about to turn down a cute, curvy woman who offers sizzling-hot sex in a commercial refrigerator at his best friend's wedding reception. But the next day, when Callie discovers that Derek is the consultant she has hired to save her store, they find it difficult to concentrate on business. Especially when giving and getting pleasure in each other's arms is so much more fun!
Foods, particularly sweets, have always been on my list of favorite things. Anytime I see a delectable treat on the cover of a book I am automatically drawn to it. The cover of Bharti Kirchner's Pastries: A Novel of Desserts and Discoveries caught my eye immediately. And after reading the book's description, I've been pining to add this book to my collection.

Author: Bharti Kirchner
Book: Pastries: A Novel of Desserts and Discoveries
Release: July 19th 2003
Series: Novel


 

 
Sunya Malhotra, a young American woman whose parents had migrated from India, is the head baker and owner of Pastries, a warm and cozy bakery in Seattle. Sunya loves baking and has transformed her fabulous cakes and tarts into delicious works of art. The success of her beloved bakery is put in jeopardy, however, when a chain bakery threatens to open up down the street from her. To add to her misery, Roger, her hip, Japanese boyfriend has left her for a "perfect" Japanese girlfriend and her mother has just become engaged to a man Sunya detests. Sunya hasn't yet reconciled to the mystery of a father missing since her birth. Even a new relationship with a hot, young film director who is in town to cover the 1999 World Trade Conference, can't help Sunya with her biggest worry – she has lost her touch for baking.

Overwhelmed, Sunya is surprised to find herself listening when her new Japanese baker offers her a solution to her problems – enroll in a baking school in Japan! Of course, this isn't just any baking school. It is run by a famous Japanese baker, Mori Matsumoto, and is based on the principle of mindfulness. Soon Sunya finds herself learning the basic skills of baking all over again. Is this what she needs to rediscover herself? Will she recapture her zest for work and life?
While we are on the topic of sweets, nothing whets my appetite like a great piece of candy. And my favorite candy of all is candy corn. It's no wonder that the book Candy Corn and Cocky Kisses by Alyssa Brooks and Larissa Lyons caught my eye. The title is quite intriguing, as is the plot. I am desperate to add this book to my private library.

Author: Alyssa Brooks and Larissa Lyons
Book: Candy Corn and Cocky Kisses
Release: October 12th 2007
Series: Sex and Surprises 2, Tricks and Treats 6


 

 
Candy Corn and Cocky Kisses Alyssa Brooks & Larissa Lyons"Captain Jack" isn't about to reveal his true identity before he claims his treasure-plundering the sexy spitfire who bashed his pride the day he was dumped at the altar.Forget relationships, Jenny's trick-or-treating the Halloween party for a cock It's time she got laid and the swaggering pirate is just the man to capture the bounty between her legs.It's all about the booty, mate Candy corn and cocky kisses will be stolen, hearts pilfered. Can these two injured souls turn their Halloween trick into a treat forever?"Reader Advisory: While this book can be read independently, it features characters introduced in" Orchids and Orgasms.
So, that's what's on my wishlist this week – what's on yours?
Chrissy fell in love with books at an early age. It all started with Judi Barrett's Cloudy with a Chance of Meatballs. At the tender age of five she decided that she wanted to be a writer. Later, she graduated to books like A Wrinkle in Time, Scary Stories to Tell in the Dark, and the Goosebumps series, participating avidly in her school's Book It program. High school brought on new challenges and loves. She began writing for the school's newspaper and literary magazine. The works of Stephen King, Edgar Allan Poe, H.P. Lovecraft, and Shirley Jackson quickly overran her bookshelves. But when Chrissy was introduced to the world of Urban Fantasy and Paranormal Romance, a grand love affair was set in motion. She is an avid reader of romance, urban fantasy, horror, erotica, and cozy mysteries. After working for the city library for six years and being surrounded by the works of greatly admired authors, she decided to devote her life to writing full time and hasn't looked back since. When she is not devouring book after book, Chrissy loves to cook, bake, volunteer at the local animal shelter, and feed her addiction for horror movies. She lives in Maryland with her family and beloved pets.
Doll Chrissy