Home » Articles, Doll Noa, Reviewers
Noa on the secondary characters that are taking center stage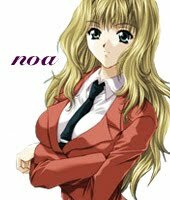 It all started when I was reading Nalini Singh's Guild Hunter series… All those hot angels and vampires – and one in particular – Illium – the blue winged angel with a love for humans. Every time he appeared in any of the books – he just took center stage. This of course led to the much uttered: "I wish he had his own book!"
How many times have any of us said that? You read these wonderful stories and find yourself wanting to know more about the characters that occasionally make an appearance. Usually, they appear in an effort to bring some humor into a situation, as a shoulder to cry on or as a support team for our hero and heroine but when the author is just that good these characters become so much more – and if we're lucky we get novellas with them as main characters or even – drum roll – a spinoff series!
So who are some of my favorites?
Well, we have to start with Illium…
"Why are you starting at me, Ellie?" Illium said without taking his eyes from the blade dancing around his fingers.

The words were instinctive, something she might as easily have said to rib Ransom. "You're so pretty, it's difficult to resist."

A flashing grin, a hint of that aristocratic English accent in his response. "It's hard to be me, it's true.
"
― Nalini Singh, Archangel's Consort
Then there's that female vampire whose fashion sense and one liners have long made her my favorite character in the Sookie Stackhouse series – yup, I'm talking about Pam! This woman needs her own talk show. And she just happens to have the best daddy in the world. These days, when it comes to this series – I read it just for Pam.
"Fangtasia, where all your bloody dreams come true,' said a bored female voice.
'Pam. Listen.'
'The phone is pressed to my ear. Speak.'
'Appius Livius Ocella just dropped in.'
'Fuck a zombie!"
― Charlaine Harris, Dead in the Family
Morag from Deanna Raybourn's Lady Julia mysteries series:
Morag is the servant no one wants – she always tells it like it is, she is critical of her employers' every move and she always buts in with her opinion when her opinion really isn't wanted. But she also always has your back, she will stand at your side to the death and she appears just when you need her the most. Read more about Morag the magnificent in a post author Deanna Raybourn wrote Here.

"Morag, your provincialism is showing. Do shut up," I ordered.

- Deanna Raybourn, The Dark Enquiry
Derek from Ilona Andrews Magic series:
Derek started out as a young wolf you want to mother and by Magic Slays he became the wolf you won't bring home to your mother ;) This trusty sidekick got a dark side when he was injured but now he's Mr. Mysterious and his sense of humor has an edge… I love this guy and seriously hope he gets his happy ending…
"Derek, you just don't say things like that to a woman. Keep going this way and you'll spend your life alone."
"Don't change the subject. Andrea is cool. And she smells nice. It will be okay."
Apparently I was supposed to sniff people to determine their competence. "How do you know?"
He shrugged. "You just have to trust her."

― Ilona Andrews, Magic Burns
So do you have any "secondary" character favorites? Share!
Noa first fell in love with books when she discovered 100 acre wood and its inhabitants. To this day, the last pages of "The House at Pooh Corner" make her cry. In a good way. From"Calvin and Hobbes" to "The Iliad and the Odyssey" and lets not forget "Martha Stewart's Cupcakes". Biographies, mysteries, history books and romances all have a place on her bookshelves. Who needs furniture? This 29 year old singleton's dream is to invent the zero-calorie chocolate. But until that day arrives, she tries to create sweet confections with whatever chocolate she can find. An MA in conflict studies (need a mediator?) means Noa loves a good debate, especially when she wins. If she were in charge, books would be free for everyone.
Doll Noa