Home » Doll Believer, Uncategorized
Believer's Most Anticipated Books 2012
Submitted by Doll Believer on January 6, 2012 – 7:51 am
4 Comments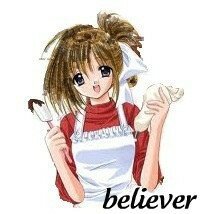 As 2011 has come and gone it is now time to start looking ahead at things you want to do in 2012, or in the Doll's cases, books we can't wait to read!
Squeee! I am so excited about 2012 because I am this much closer to the release of some highly anticipated books. Take a peek!
 by  (May 1, 2012)
Fury's Kiss Dorina Basarab #3 by Karen Chance Coming October 2012
 by  (Jun 26, 2012)
 by Marjorie M. Liu (Dec 27, 2011)
 by Rachel Vincent (May 22, 2012)
 by  (Dec 27, 2011)
 by Jess Macallan (Nov 1, 2011)
 by  (Mar 6, 2012)
 by  (Jan 10, 2012)
 by MaryJanice Davidson (Jun 5, 2012)
 by  (Feb 28, 2012)
 by  (Mar 27, 2012)
*This list is not in any particular order.
Any of my picks on your list? Tell me if there is something coming out that I missed…:)
Once upon a time there was a little girl who loved to read story books. She devoured them because they were full of magical possibilities with every turn of the page. Then the little girl grew up and school work occupied more and more of her time. Eventually the little girl graduated from school, trading in poets & prose for business management & autobiographies. Magic was left behind in her quest for the top and the world became a place filled with "paradigm shifts", ROI & financial reports. Before she knew it, the girl was a woman who felt out of touch with the world's magic until she met Birth and her sister Death. While Birth filled her with wonder & happiness; Death filled her with sadness & loss. And so one day she set aside the management books and instead picked up a paperback story filled with vampires, shifters & telepaths. Lo and behold, her passion for these stories blossomed and the woman became a believer in the magic of reading, again. My name is Believer9200 and I believe in the magic of stories because they give me hope.
Doll Believer
Related posts:
Tween reviews: Great middle grade books to inspire the Holiday spirit!
Kindle, Books and Swag Giveaway: Summer Sizzler Scavenger Hunt from Imajin Books