Home » Doll Noa, Meet the Dolls, On My Wishlist
On My Wishlist (#25) Noa
On My Wishlist is a fun weekly event hosted by Cosy Up Book Reviews (originally created by Book Chick City) and runs every Saturday. It's where we list all the books we desperately want but haven't actually bought yet. They can be old, new or forthcoming. It's also an event that you can join in with too – Mr Linky is always at the ready for you to link your own 'On My Wishlist' post.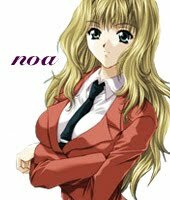 Author:
Book: Alchemystic
Release: September 25, 2012
Series: The Spellmason Chronicles #1


 

Alexandra Belarus is a struggling artist living in New York City, even though her family is rich in real estate, including a towering Gothic Gramercy Park building built by her great-great-grandfather. But the truth of her bloodline is revealed when she is attacked on the street and saved by an inhumanly powerful winged figure. A figure who knows the Belarus name…

Lexi's great-great-grandfather was a Spellmason—an artisan who could work magic on stone. But in his day, dark forces conspired against him and his, so he left a spell of protection on his family. Now that Lexi is in danger, the spell has awoken her ancestor's most trusted and fearsome creation: a gargoyle named Stanis.

Lexi and Stanis are equally surprised to find themselves bound to each other. But as they learn to work together, they realize that only united can they save the city they both love…
Author:
Book: Before Versailles
Release: September 2012

 

 

Louis XIV is one of the best-known monarchs ever to grace the French throne. But what was he like as a young man—the man before Versailles?

After the death of his prime minister, Cardinal Mazarin, twenty-two-year-old Louis steps into governing France. He's still a young man, but one who, as king, willfully takes everything he can get—including his brother's wife. As the love affair between Louis and Princess Henriette burns, it sets the kingdom on the road toward unmistakable scandal and conflict with the Vatican. Every woman wants him. He must face what he is willing to sacrifice for love.
But there are other problems lurking outside the chateau of Fontainebleau: a boy in an iron mask has been seen in the woods, and the king's finance minister, Nicolas Fouquet, has proven to be more powerful than Louis ever thought—a man who could make a great ally or become a dangerous foe . . .
Author:
Book: Unnatural Habits
Release: October 2012
Series: Phryne Fisher #19

 

1929: Girls are going missing in Melbourne. Little, pretty golden-haired girls. And not just pretty. Three of them are pregnant, poor girls from the harsh confines of the Magdalene Laundry. People are getting nervous.Polly Kettle, a pushy, self-important Girl Reporter with ambition and no sense of self preservation, decides to investigate – and promptly goes missing herself.It's time for Phryne and Dot to put a stop to this and find Polly Kettle before something quite irreparable happens to all of them. It's all piracy and dark cellars, convents and plots, murder and mystery …. and Phryne finally finds out if it's true that blondes have more fun
So, that's what's on my wishlist this week – what's on yours?
Noa first fell in love with books when she discovered 100 acre wood and its inhabitants. To this day, the last pages of "The House at Pooh Corner" make her cry. In a good way. From"Calvin and Hobbes" to "The Iliad and the Odyssey" and lets not forget "Martha Stewart's Cupcakes". Biographies, mysteries, history books and romances all have a place on her bookshelves. Who needs furniture? This 29 year old singleton's dream is to invent the zero-calorie chocolate. But until that day arrives, she tries to create sweet confections with whatever chocolate she can find. An MA in conflict studies (need a mediator?) means Noa loves a good debate, especially when she wins. If she were in charge, books would be free for everyone.
Doll Noa