Home » Articles, Doll Noa, Features, Holiday, News, Reviewers, Reviews, Year In Review
Doll Noa on the best the brightest and 50 shades of awful in 2012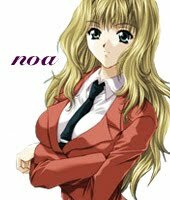 I think you can all have guessed by the title of this post which book has my vote for worst book (series) of the year but let's not be glass half empty kind of people, instead, let's start from the absolutely marvelous books of 2012. I'd like to say that this year brought many new surprises but really, for me this was a year of favorite authors who just keep hitting it out of the park.
These are the authors that not only never let you down but instead choose to improve upon previous perfection and create new wonderful stories for me to consume every year. I really do wish they gave out book Oscars – if only to enjoy watching them take to the stage and give the most eloquent and exciting acceptance speeches ever. ;)
Topping my favorites list for 2012 are once again the writing duo behind the Edge and Kate Daniels series – Ilona Andrews, with two books in 2012:
Steel's Edge

The Edge lies between worlds, on the border between the Broken, where people shop at Wal-Mart and magic is a fairy tale—and the Weird, where blueblood aristocrats rule, changelings roam, and the strength of your magic can change your destiny…

Charlotte de Ney is as noble as they come, a blueblood straight out of the Weird. But even though she possesses rare magical healing abilities, her life has brought her nothing but pain. After her marriage crumbles, she flees to the Edge to build a new home for herself. Until Richard Mar is brought to her for treatment, and Charlotte's life is turned upside down once again.

Richard is a swordsman without peer, future head of his large and rambunctious Edger clan—and he's on a clandestine quest to wipe out slavers trafficking humans in the Weird. So when his presence leads his very dangerous enemies to Charlotte, she vows to help Richard destroy them. The slavers' operation, however, goes deeper than Richard knows, and even working together, Charlotte and Richard may not survive… READ REVIEW
Gunmetal Magic

After being kicked out of the Order of the Knights of Merciful Aid, Andrea's whole existence is in shambles. She tries to put herself back together by working for Cutting Edge, a small investigative firm owned by her best friend. When several shapeshifters working for Raphael Medrano—the male alpha of the Clan Bouda, and Andrea's former lover—die unexpectedly at a dig site, Andrea is assigned to investigate. Now she must work with Raphael as her search for the killer leads into the secret underbelly of supernatural Atlanta. And dealing with her feelings for him might have to take a back seat to saving the world… READ REVIEW
Another book I was super excited about that just completely exceeded my very high expectations was Fury's Kiss by Karen Chance – I just loved every minute of it!
Dorina Basarab is a dhampir—half-human, half-vampire. Subject to uncontrollable rages, most dhampirs live very short, very violent lives. But so far, Dory has managed to maintain her sanity by unleashing her anger on those demons and vampires who deserve killing…

Dory is used to fighting hard and nasty. So when she wakes up in a strange scientific lab with a strange man standing over her, her first instinct is to take his head off. Luckily, the man is actually the master vampire Louis-Cesare, so he's not an easy kill.

It turns out that Dory had been working with a Vampire Senate task force on the smuggling of magical items and weaponry out of Faerie when she was captured and brought to the lab. But when Louis-Cesare rescues her, she has no memory of what happened to her.

To find out what was done to her—and who is behind it—Dory will have to face off with fallen angels, the maddest of mad scientists, and a new breed of vampires that are far worse than undead…READ REVIEW
Then there were my favorite historical mysteries – two of which were on my lists for 2012, they were all sublime reads that keep me wanting more.
When Maidens Mourn by C.S. Harris

When Gabrielle Tennyson is murdered, aristocratic investigator Sebastian St. Cyr and his new reluctant bride, the fiercely independent Hero Jarvis, find themselves involved in an intrigue concerning the myth of King Arthur, Camelot, and a future poet laureate… READ REVIEW
Death in the Floating City by Tasha Alexander

Years ago, Emily's childhood nemesis, Emma Callum, scandalized polite society when she eloped to Venice with an Italian count. But now her father-in-law lies murdered, and her husband has vanished. There's no one Emma can turn to for help but Emily, who leaves at once with her husband, the dashing Colin Hargreaves, for Venice. There, her investigations take her from opulent palazzi to slums, libraries, and bordellos. Emily soon realizes that to solve the present day crime, she must first unravel a centuries old puzzle. But the past does not give up its secrets easily, especially when these revelations might threaten the interests of some very powerful people. READ REVIEW
Imperial Scandal by Teresa Grant
Amid the treachery of war and the whirl of revelry, no one is what they seem. . . Nights filled with lavish balls. . .lush, bucolic afternoons. . .. Removed to glamorous Brussels in the wake of Napoleon's escape from Elba, Intelligence Agent Malcolm Rannoch and his wife, Suzanne, warily partake in the country's pleasures. But with the Congress of Vienna in chaos and the Duke of Wellington preparing for battle, the festivities are cut short when Malcolm is sent on a perilous mission that unravels a murderous world of espionage. . . No one knows what the demure and respectable Lady Julia Ashton was doing at the château where Malcolm and a fellow British spy were ambushed. But now her enigmatic life has been ended by an equally mysterious death. And as the conflict with Napoleon marches toward Waterloo, and Brussels surrenders to bedlam, Suzanne and Malcolm will be plunged into the search for the truth–revealing an intricate labyrinth of sinister secrets and betrayal within which no one can be trusted. . . READ REVIEW
Then there were the surprises of 2012, new series I fell in love with, recommendations from friends I could not believe I hadn't read until now…
Princess Elizabeth's Spy (Maggie Hope series) by Susan Elia Macneal
As World War II sweeps the continent and England steels itself against German attack, Maggie Hope, former secretary to Prime Minister Winston Churchill, completes her training to become a spy for MI-5. Spirited, strong-willed, and possessing one of the sharpest minds in government for mathematics and code-breaking, she fully expects to be sent abroad to gather intelligence for the British front. Instead, to her great disappointment, she is dispatched to go undercover at Windsor Castle, where she will tutor the young Princess Elizabeth in math. Yet castle life quickly proves more dangerous—and deadly—than Maggie ever expected. The upstairs-downstairs world at Windsor is thrown into disarray by a shocking murder, which draws Maggie into a vast conspiracy that places the entire royal family in peril. And as she races to save England from a most disturbing fate, Maggie realizes that a quick wit is her best defense, and that the smallest clues can unravel the biggest secrets, even within her own family. READ REVIEW
Rock Chick by Kristen Ashley – technically this series did not have a book out in 2012 but the series became an obsession in 2012.
Indy Savage, cop's daughter, rock chick and used bookstore owner, has been in love with Lee Nightingale, once bad boy, now the man behind Nightingale Investigations, since she was five years old. No matter what ingenious schemes Indy used to capture his attention, Lee never showed an interest and Indy finally gave up. Now Indy's employee, Rosie, has lost a bag of diamonds and bad guys are shooting at him. When Indy gets involved, Lee is forced to help. Complicating matters, Lee has decided he's interested, Indy's decided she's not. But she can't seem to keep Lee out of her life when she's repeatedly stun gunned, kidnapped and there are car bombs exploding (not to mention she's finding dead bodies).

Indy's best bet is to solve the mystery of the diamonds before Lee. Lee's challenge is to keep Indy alive and, at the same time, win back her heart. READ REVIEW
The City's Son by Tom Pollock – this YA book just goes to show that this genre continues to flourish with incredible stories and writers who are gifted beyond measure. This book simply blew me away and is one of the surprises of the year.
Expelled from school, betrayed by her best friend and virtually ignored by her dad, who's never recovered from the death of her mum, Beth Bradley retreats to the sanctuary of the streets, looking for a new home. What she finds is Filius Viae, the ragged and cocky crown prince of London, who opens her eyes to the place she's never truly seen.

But the hidden London is on the brink of destruction. Reach, the King of the Cranes, is a malign god of demolition, and he wants Filius dead. In the absence of the Lady of the Streets, Filius' goddess mother, Beth rouses Filius to raise an alleyway army, to reclaim London's skyscraper throne for the mother he's never known. Beth has almost forgotten her old life – until her best friend and her father come searching for her, and she must choose between the streets and the life she left behind. READ REVIEW
Cold Days by Jim Butcher – thanks to a surprise ARC and much pushing from friends I finally read Harry Dresden – what on earth was I waiting for???
HARRY DRESDEN LIVES!!!

After being murdered by a mystery assailant, navigating his way through the realm between life and death, and being brought back to the mortal world, Harry realizes that maybe death wasn't all that bad. Because he is no longer Harry Dresden, Chicago's only professional wizard.

He is now Harry Dresden, Winter Knight to Mab, the Queen of Air and Darkness. After Harry had no choice but to swear his fealty, Mab wasn't about to let something as petty as death steal away the prize she had sought for so long. And now, her word is his command, no matter what she wants him to do, no matter where she wants him to go, and no matter who she wants him to kill.

Guess which Mab wants first?

Of course, it won't be an ordinary, everyday assassination. Mab wants her newest minion to pull off the impossible: kill an immortal. No problem there, right? And to make matters worse, there exists a growing threat to an unfathomable source of magic that could land Harry in the sort of trouble that will make death look like a holiday.

Beset by enemies new and old, Harry must gather his friends and allies, prevent the annihilation of countless innocents, and find a way out of his eternal subservience before his newfound powers claim the only thing he has left to call his own…

His soul. READ REVIEW
Ok, time for the awful. Yes, awful, because while there were disappointments this year (thankfully not as many as last year) this series takes the cake – and then crushes it into little crumbs that are inedible. I realize only one book of this series was actually published in 2012, but lets face facts: If there was one book that 2012 will be remembered for it is, unfortunately, 50 Shades of Grey.
I loathed this series. Forcing myself to finish it was the worst kind of torture. I've read some wonderful erotica genre books – including some BDSM focused books. I mean, just look at some of Chrissy's reviews for a partial list. So it isn't that the genre bothers me. It was most definitely the shoddy writing, the lack of plot, the imbecilic heroine (if you can even attach that title to the ditz with the inner goddess) and the (sorry Christian Grey lovers) bland, bland, bland Mr. Grey.
I hate that this book got so much coverage in the media and this has lead to it now being considered the be-all and end-all of erotica and that it once again makes people believe that all women read is "mommy porn". I adore romances – from Jane Austen to Harlequin and I think they have always been underrated and ridiculed through no fault of their own (it's the covers, those bodice ripper covers…) then THIS comes along and we're back at square one.
I honestly wonder how many times a person can stand up in the town square and scream: The book has no clothes! The book has no clothes! Before someone realizes that no, this is not a deep psychoanalysis of the inner psyche of a woman's need to be dominated and the intrinsic emotional attitude women have towards sexual intercourse with asshats and spatulas. Seriously? Seriously?
Those of you who have read any of my reviews know that I try not to be harsh, but this series is so bad it necessitates the use of Yiddish (only to be used in extreme situations of excitement or utter despondency) – in short this book can best be described as Dreck.
In fact, my hopes for 2013 include the hope that this is the last time I need to think of, mention or discuss this travesty.
Agree? Disagree? Comment below!!!
Well, that's it for 2012…Next week: Bring on 2013!
Noa first fell in love with books when she discovered 100 acre wood and its inhabitants. To this day, the last pages of "The House at Pooh Corner" make her cry. In a good way. From"Calvin and Hobbes" to "The Iliad and the Odyssey" and lets not forget "Martha Stewart's Cupcakes". Biographies, mysteries, history books and romances all have a place on her bookshelves. Who needs furniture? This 29 year old singleton's dream is to invent the zero-calorie chocolate. But until that day arrives, she tries to create sweet confections with whatever chocolate she can find. An MA in conflict studies (need a mediator?) means Noa loves a good debate, especially when she wins. If she were in charge, books would be free for everyone.
Doll Noa