Home » Articles, Authors, Doll Believer, Features, Holiday, Reviewers, Year In Review
Believer's 2013 List of Books I Want Now!
Submitted by Doll Believer on December 31, 2012 – 4:00 am
5 Comments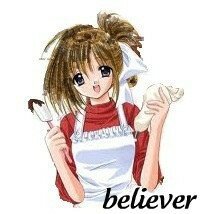 Dead Ever After  by 
There are secrets in the town of Bon Temps, ones that threaten those closest to Sookie—and could destroy her heart….

Sookie Stackhouse finds it easy to turn down the request of former barmaid Arlene when she wants her job back at Merlotte's. After all, Arlene tried to have Sookie killed. But her relationship with Eric Northman is not so clearcut. He and his vampires are keeping their distance…and a cold silence. And when Sookie learns the reason why, she is devastated.Then a shocking murder rocks Bon Temps, and Sookie is arrested for the crime.But the evidence against Sookie is weak, and she makes bail. Investigating the killing, she'll learn that what passes for truth in Bon Temps is only a convenient lie. What passes for justice is more spilled blood. And what passes for love is never enough…
Lover At Last  by 
Qhuinn, son of no one, is used to being on his own. Disavowed from his bloodline, shunned by the aristocracy, he has finally found an identity as one of the most brutal fighters in the war against the Lessening Society. But his life is not complete. Even as the prospect of having a family of his own seems to be within reach, he is empty on the inside, his heart given to another….

Blay, after years of unrequited love, has moved on from his feelings for Qhuinn. And it's about time: The male has found his perfect match in a Chosen female, and they are going to have a young—just as Qhuinn has always wanted for himself. It's hard to see the new couple together, but building your life around a pipe dream is just a heartbreak waiting to happen. As he's learned firsthand.Fate seems to have taken these vampire soldiers in different directions… but as the battle over the race's throne intensifies, and new players on the scene in Caldwell create mortal danger for the Brotherhood, Qhuinn finally learns the true definition of courage, and two hearts who are meant to be together… finally become one.
Stone Cold Revenge  by 
Forced by her maniacal father, the king of the shadow elves, to live in his house and train to become his heir, newly minted princess of the paranormal Elleodora Fredricks doesn't think things could get much more complicated. On the outs with her gargoyle love interest, Jax, and confused about her relationship with her childhood sweetheart, MacLean the phoenix, Elle knows her fate decrees that her powers will manifest themselves in full on her twenty-eighth birthday, which is quickly approaching…

With help from two long-lost family members, some long-forgotten memories, and even her long-gone mother, Elle discovers there's more to being part shadow elf than she ever knew. But will she be able to harness her unique abilities in time to take revenge on her enemies? For Elle, it's all in a day's work….
Frost Burned  by  
Shapeshifter Mercy Thompson's life is calming down, at least enough that she can focus on mundane matters like Black Friday sales. But on her return, Mercy is unable to contact her mate, Alpha Adam Hauptman, or the other members of their pack. All she knows is that Adam is angry and in pain. With the werewolves fighting a political battle to gain acceptance from the public, Mercy fears Adam's disappearance may be related – and that he and the pack are in serious danger. Outclassed and on her own, Mercy may be forced to seek assistance from the most unlikely of allies: the vampire seethe.
The Queen Is Dead  by 
When her brother Val gets in over his head in an investigation of Half-Blood disappearances and goes missing himself, it's up to Xandra, newly crowned Goblin Queen, to get him back and bring the atrocities to light. Xandra must frequent the seediest parts of London, while also coping with what she is, the political factions vying for her favor, and the all too-close scrutiny of Queen Victoria, who wants her head. Add this to a being a suspect in a murder investigation, a werewolf boyfriend with demands of his own, and a mother hell bent on destroying the monarchy, and Xandra barely knows which way is up. One thing she does know is that she's already lost one sibling, she's not about to lose another.

Xandra Varden is the newly crowned Goblin Queen of England. But her complicated life is by no means over.There are the political factions vying for her favor, and the all too-close scrutiny of Queen Victoria, who for some reason wants her head. Not to mention her werewolf boyfriend with demands of his own, and a mother hell bent on destroying the monarchy. Now she's the suspect in a murder investigation — and Xandra barely knows which way is up.What she does know is that nothing lasts forever—and immortality isn't all its cracked up to be.
MacRieve  by 
Uilleam MacRieve, a centuries-old Lykae warrior, was captured, caged, and experimented on by a shadowy human order, along with other immortals. During a prison break that devolved into one of the bloodiest massacres in recent history, he escapes. But the aftermath of his unspeakable torture preys on his damaged mind, while the wolf inside him roars for vengeance and carnage. In the days leading up to the full moon, can MacRieve rein in his beast, even when he encounters his mate—a vexingly impossible female unlike anything he'd ever dreamed for himself?
The Darkest Craving  by 
Having endured weeks of torture in the bowels of hell, Kane wants nothing to do with his beautiful rescuer, Josephina Aisling. The half-Fae female threatens to awaken the demon of Disaster inside him—a beast he's determined to kill, no matter the price.Josephina is hunted by a brutal enemy—her royal family—and Kane is her only source of protection. He's also the only male to ever set her aflame, and even he succumbs to the heat. But as they navigate the treacherous world of the Fae, they are forced to make a choice: live apart…or die together.
Up From the Grave  by 
Magic Rises  by 
Labyrinth of Stars  by 
Tempt the Stars  by 
Once upon a time there was a little girl who loved to read story books. She devoured them because they were full of magical possibilities with every turn of the page. Then the little girl grew up and school work occupied more and more of her time. Eventually the little girl graduated from school, trading in poets & prose for business management & autobiographies. Magic was left behind in her quest for the top and the world became a place filled with "paradigm shifts", ROI & financial reports. Before she knew it, the girl was a woman who felt out of touch with the world's magic until she met Birth and her sister Death. While Birth filled her with wonder & happiness; Death filled her with sadness & loss. And so one day she set aside the management books and instead picked up a paperback story filled with vampires, shifters & telepaths. Lo and behold, her passion for these stories blossomed and the woman became a believer in the magic of reading, again. My name is Believer9200 and I believe in the magic of stories because they give me hope.
Doll Believer