Home » Articles, Features, Holiday, Honorary Dolls, Teresa, Year In Review
Teresa takes a turn at favorite books of 2012!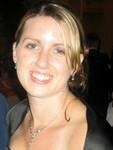 2012 is almost gone but there's just enough time before we move on to 2013 and what we're looking forward to for Teresa to share her favorite reads of 2012! Here it goes….
Cold Days by Jim Butcher

HARRY DRESDEN LIVES!!!
After being murdered by a mystery assailant, navigating his way through the realm between life and death, and being brought back to the mortal world, Harry realizes that maybe death wasn't all that bad. Because he is no longer Harry Dresden, Chicago's only professional wizard.
He is now Harry Dresden, Winter Knight to Mab, the Queen of Air and Darkness. After Harry had no choice but to swear his fealty, Mab wasn't about to let something as petty as death steal away the prize she had sought for so long. And now, her word is his command, no matter what she wants him to do, no matter where she wants him to go, and no matter who she wants him to kill.
Guess which Mab wants first?
Of course, it won't be an ordinary, everyday assassination. Mab wants her newest minion to pull off the impossible: kill an immortal. No problem there, right? And to make matters worse, there exists a growing threat to an unfathomable source of magic that could land Harry in the sort of trouble that will make death look like a holiday.
Beset by enemies new and old, Harry must gather his friends and allies, prevent the annihilation of countless innocents, and find a way out of his eternal subservience before his newfound powers claim the only thing he has left to call his own…
His soul. READ REVIEW
Notorious Nineteen by Janet Evanovich

New Jersey bounty hunter Stephanie Plum is certain of three truths: People don't just vanish into thin air. Never anger old people. And don't do what Tiki tells you to do.

After a slow summer of chasing low-level skips for her cousin Vinnie's bail bonds agency, Stephanie Plum finally lands an assignment that could put her checkbook back in the black. Geoffrey Cubbin, facing trial for embezzling millions from Trenton's premier assisted-living facility, has mysteriously vanished from the hospital after an emergency appendectomy. Now it's on Stephanie to track down the con man. Unfortunately, Cubbin has disappeared without a trace, a witness, or his money-hungry wife. Rumors are stirring that he must have had help with the daring escape . . . or that maybe he never made it out of his room alive. Since the hospital staff's lips seem to be tighter than the security, and it's hard for Stephanie to blend in to assisted living, Stephanie's Grandma Mazur goes in undercover. But when a second felon goes missing from the same hospital, Stephanie is forced into working side by side with Trenton's hottest cop, Joe Morelli, in order to crack the case.

The real problem is, no Cubbin also means no way to pay the rent. Desperate for money—or maybe just desperate—Stephanie accepts a secondary job guarding her secretive and mouthwatering mentor Ranger from a deadly Special Forces adversary. While Stephanie is notorious for finding trouble, she may have found a little more than she bargained for this time around. Then again—a little food poisoning, some threatening notes, and a bridesmaid's dress with an excess of taffeta never killed anyone . . . or did they? If Stephanie Plum wants to bring in a paycheck, she'll have to remember: No guts, no glory. . . Review coming soon!
Once Burned by Jeaniene Frost
She's a mortal with dark powers…

After a tragic accident scarred her body and destroyed her dreams, Leila never imagined that the worst was still to come: terrifying powers that let her channel electricity and learn a person's darkest secrets through a single touch. Leila is doomed to a life of solitude…until creatures of the night kidnap her, forcing her to reach out with a telepathic distress call to the world's most infamous vampire…

He's the Prince of Night…

Vlad Tepesh inspired the greatest vampire legend of all—but whatever you do, don't call him Dracula. Vlad's ability to control fire makes him one of the most feared vampires in existence, but his enemies have found a new weapon against him—a beautiful mortal with powers to match his own. When Vlad and Leila meet, however, passion ignites between them, threatening to consume them both. It will take everything that they are to stop an enemy intent on bringing them down in flames.READ REVIEW
Shadow of Night by Deborah Harkness


"Together we lifted our feet and stepped into the unknown"—the thrilling sequel to the New York Times bestseller A Discovery of Witches
Deborah Harkness exploded onto the literary scene with her debut novel, A Discovery of Witches, Book One of the magical All Souls Trilogy and an international publishing phenomenon. The novel introduced Diana Bishop, Oxford scholar and reluctant witch, and the handsome geneticist and vampire Matthew Clairmont; together they found themselves at the center of a supernatural battle over an enchanted manuscript known as Ashmole 782.
Now, picking up from A Discovery of Witches' cliffhanger ending, Shadow of Night plunges Diana and Matthew into Elizabethan London, a world of spies, subterfuge, and a coterie of Matthew's old friends, the mysterious School of Night that includes Christopher Marlowe and Walter Raleigh. Here, Diana must locate a witch to tutor her in magic, Matthew is forced to confront a past he thought he had put to rest, and the mystery of Ashmole 782 deepens.
Deborah Harkness has crafted a gripping journey through a world of alchemy, time travel, and magical discoveries, delivering one of the most hotly anticipated novels of the season. READ REVIEW
A Perfect Blood by Kim Harrison
Ritually murdered corpses are appearing across Cincinnati, terrifying amalgams of human and other. Pulled in to help investigate by the FIB, former witch turned day-walking demon Rachel Morgan soon realizes a horrifying truth–a would-be creator is determined to make his (or her) own demons. But it can't be done without Rachel's blood, in this latest blockbuster by a "New York Times"-bestselling author. READ REVIEW
Into the Woods: Tales from the Hollows and Beyond by Kim Harrison

Fans have fallen for bounty hunter and witch Rachel Morgan. Through banishment and road trips, deadly supernatural duels and lost loves, they have avidly cheered her on, eagerly awaiting the next installment in her adventures. This collection of short works, published together in once volume for the first time, adds a whole new dimension to the Hollows saga, featuring tales involving Rachel and her coterie of friends and enemies. Untitled contains original works, including:
"Million Dollar Baby"-original novella about what happens when elven tycoon Trent Kalamack and Jenks the pixy team up to rescue Trent's daughter;
"Spider Web" and "Grace's Fall"-original novelettes set in brand-new fantasy worlds;
Here, too, are reprinted short stories, including:
"Undead in The Garden of Good and Evil"-an Ivy novella from Dates from Hell
"Dirty Magic"-a Mia the banshee short story from Hotter Than Hell
"The Bridges of Eden Park"-a Kisten/Rachel short from the mass market edition of For a Few Demons More
"Two Ghosts for Sister Rachel"-a Robbie/Rachel/Pierce novella from Holidays from Hell
"The Bespelled"-a Ceri/Al short story from the mass market edition of The Outlaw Demon Wails
"Ley Line Drifter"-a Bis/Jenks novella from Unbound READ REVIEW
Ripper by Amy Carol Reeves


A paranormal mystery involving London's most notorious killer
In 1888, following her mother's sudden death, seventeen-year-old Arabella Sharp goes to live with her grandmother in a posh London neighborhood. At her grandmother's request, Abbie volunteers at Whitechapel Hospital, where she discovers a passion for helping the unfortunate women and children there.
But within days, female patients begin turning up brutally murdered at the hands of Jack the Ripper. Even more horrifying, Abbie starts having strange visions that lead her straight to the Ripper's next massacres. As her apparent psychic connection with the twisted killer grows stronger, Abbie is drawn into a deadly mystery involving the murders, her mother's shadowed past, and a secret brotherhood of immortals-who'll stop at nothing to lure Abbie into its "humanitarian" aims. READ REVIEW
Biting Cold by Chloe Neill
Turned into a vampire against her will, twenty-eight-year-old Merit found her way into the dark circle of Chicago's vampire underground, where she learned there was more to supernaturals than met the eye—and more supernaturals than the public ever imagined.And not all the secrets she learned were for sharing—among humans or inhumans. Now Merit is on the hunt, charging across the stark American Midwest, tailing a rogue supernatural intent on stealing an ancient artifact that could unleash catastrophic evil on the world. But Merit is also the prey. An enemy of Chicagoland is hunting her, and he'll stop at nothing to get the book for himself. No mercy allowed.
No rules apply. No lives spared. The race is on. READ REVIEW
Kitty Steals the Show by Carrie Vaughn

Kitty has been tapped as the keynote speaker for the First International Conference on Paranatural Studies, taking place in London. The conference brings together scientists, activists, protestors, and supernatural beings from all over the world—and Kitty, Ben, and Cormac are right in the middle of it.
Master vampires from dozens of cities have also gathered in London for a conference of their own. With the help of the Master of London, Kitty gets more of a glimpse into the Long Game—a power struggle among vampires that has been going on for centuries—than she ever has before. In her search for answers, Kitty has the help of some old allies, and meets some new ones, such as Caleb, the alpha werewolf of the British Isles. The conference has also attracted some old enemies, who've set their sights on her and her friends.
All the world's a stage, and Kitty's just stepped into the spotlight. READ REVIEW
So what's on your favorites list? Comment!
Paperback Dolls is made up of women from different parts of the world, with different backgrounds, different tastes and beliefs that were brought together through a love of reading. We like to think of ourselves as a cyber version of "The View" that focuses on books, authors, and reading. We are proof positive that one common love can unite the most opposite of people and form lasting friendships that introduce other ways of life and perspectives to each other.
Paperback Dolls