Home » Articles, Doll Noa, Reviewers
Doll Noa shares her favorite summer reads!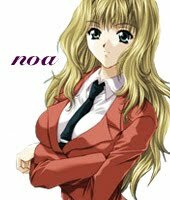 I honestly cannot believe that summer is here again; it kind of crept up on me this year. Now, I don't know about you, but for me summer is never about vacation. I'm usually one of those people who sits around with a look of envy in her eyes as she hears about trips to some coastal destination, trek in the mountains or glamorous city break… My vacations usually happen during a soggier time of year. I guess that is why my summer reading usually revolves around places that are not where I am ;)
I love reading Jill Mansell and Katie Fforde – these books usually follow a set formula but with lots of English countryside, small villages tucked away among the trees and a romantic plot – they're the perfect light summer read for when I do actually get that day at the beach.
England is also the setting for another summer favorite – Dick Francis' mysteries. These books (and there's a long list to choose from) are usually focused on the world of horse racing have wonderful plots and characters and by the end of them I always learn something new…
Then there are the exotic destination books ( or at least exotic for me) – if you cant travel during the summer together with the rest of the world, at least enjoy what the world has to offer from the comfort of your air-conditioned home!
The Forget Me Not Sonata by Santa Montefiore is a sweeping tale set in the English colony in Argentina in the 1940s…with plenty of secrets, regrets and family scandals, this book is sure to have you reaching for your electric fan.
And if we're really looking for exotic locations – Deanna Raybourn's A Spear of Summer Grass is where it's at – Set in Africa in the 20s, this was one of my favorite books of the year and I cannot wait to re-read it! Ryder…Yum!
Another thing I love to do during the summer is a series re-read… I love doing marathons. Reading marathons that is… I mean, who can run in this heat?
One of my most anticipated books of the year is coming out in July – just in time for my birthday!
Magic Rises by Ilona Andrews is the latest installment in the Kate Daniels urban fantasy series – if you haven't read it yet, please put down that ice coffee and RUN, yes I know it's hot but RUN to the nearest bookstore (fine! just get in online!) and pick up this series. The awesomeness of it cannot be contained in one post.
Have a wonderful summer everyone – and for those of you in the southern hemisphere: I want my winter back!!!
Also, Dont forget: We have an awesome Summer Reads giveaway – ENTER NOW!
Noa first fell in love with books when she discovered 100 acre wood and its inhabitants. To this day, the last pages of "The House at Pooh Corner" make her cry. In a good way. From"Calvin and Hobbes" to "The Iliad and the Odyssey" and lets not forget "Martha Stewart's Cupcakes". Biographies, mysteries, history books and romances all have a place on her bookshelves. Who needs furniture? This 29 year old singleton's dream is to invent the zero-calorie chocolate. But until that day arrives, she tries to create sweet confections with whatever chocolate she can find. An MA in conflict studies (need a mediator?) means Noa loves a good debate, especially when she wins. If she were in charge, books would be free for everyone.
Doll Noa