Home » Cooking, Doll Desilula, Recipe
Desi shares her favorite easy recipe for Red Pepper Jelly!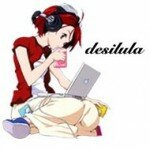 Hi everyone!
I wanted to share a recipe for one of my favorite things to make for the holidays, Red Pepper Jelly! This is pretty simple to make and makes a great present for teachers and friends. And, did I mention it was delicious?
4-6 red bell peppers (depending on size)
3 3/4 c. sugar or substitute
3/4 c. white vinegar (5% acidity)
1 1/2 tsp. hot sauce (thai chilli or chilli pepper sauce works too)
6 oz liquid pectin (you will need 2 pkgs)
1. First, cut the peppers into cubes, removing the stem and ribs.
2. Process or blend the pepper cubes to create a pepper puree.
3. Combine first 4 ingredients in a deep sauce pan and cook over med/high heat stirring regularly.

4. Cook for approx 6-10 min or until mixture reaches full boil.
5. Stir in pectin.
6. Cook on high for 3 min.
7. Skim off foam with a metal spoon.
8. Pour mixture into jelly jars. Cover with lids.

9. Invert 1 to 1 1/2 hours to disperse minced pepper. Makes 4 cups.
And just like that, you have some yummy pepper jelly in a pretty festive red color. It makes a great snack or party appetizer with some cream cheese and crackers. Yummy!
Desilula is our resident "Tween" who helps give us insight to all the Young adult and children's books from the perspective of....well...a young adult. She loves to read and write and absolutely hates math! Her favorite books include classics like "Little Women" and "Alice in Wonderland", but she is hip with all the latest young adult books including her favorite, "Hunger Games"! She enjoys hanging out with friends and doing activities like swimming, skate boarding, climbing trees, and performing in plays or musicals. She plays a little piano, and a little guitar (mostly power chords;)) and has played in a band. She loves animals and plans to travel the world someday!
Doll Desi