Home » Ann Aguirre, Authors, Diana Peterfreund, Doll Desilula, Holly Black, Ilsa J. Bick, Jana Oliver, News, Reviewers, Uncategorized, Year In Review
What do Veronica Roth, Rachel Caine, Holly Black & Jana Oliver have in common?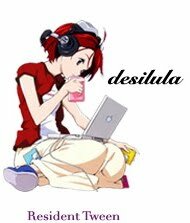 What do Veronica Roth, Rachel Caine, Holly Black & Jana Oliver have in common…besides all being talented authors? Ok, and yeah, they are all attractive female writers but how about the fact that they each have written a book that I am MOST anticipating this new year.
Hey there 2012! You kind of snuck up on me but MAN am I glad you are here because within your months lies the dates of some of the books that I cannot live with out reading. And let me tell you, that is a seriously disturbing thought-dying before you finish a favorite series…. *gulp*  Let's not dwell on that nasty thought too long after all, I am not a fortune teller and have no idea what the next 12 months have in store. I hope 2012 brings some extra time to read at least, but if that doesn't happen I have devised a list of the  books that simply must be read before 11:59 pm, December 31st, 2012.
Now for my list of AWESOME!
Drum roll please…
1.  (May 1st, 2012)


2.  (March 27th 2012)

3.  (May 1st, 2012)

4. (April 3rd, 2012)

5. (February 21st, 2012)
6. (June 2012)

7. FOR DARKNESS SHOWS THE STARS by Diana Peterfreund (June 2012)

8.  (April 2012)
The following titles cover's have yet to be revealed…
9. (Oct 2012 possibly)
10.  (October 2012 possibly)
11.  by Lia Habel (October 2012 possibly)
12.  (September 2012)
 Aren't those covers GORGEOUS?! I don't know about you all but I think I could consider 2012 a successful reading year as soon as I check these titles off my list…and the sooner the better!
Desilula is our resident "Tween" who helps give us insight to all the Young adult and children's books from the perspective of....well...a young adult. She loves to read and write and absolutely hates math! Her favorite books include classics like "Little Women" and "Alice in Wonderland", but she is hip with all the latest young adult books including her favorite, "Hunger Games"! She enjoys hanging out with friends and doing activities like swimming, skate boarding, climbing trees, and performing in plays or musicals. She plays a little piano, and a little guitar (mostly power chords;)) and has played in a band. She loves animals and plans to travel the world someday!
Doll Desi