Home » Authors, Giveaways, Guests, News, Reviewers, Reviews, Week in Review, Winners
Week in Review and Winners!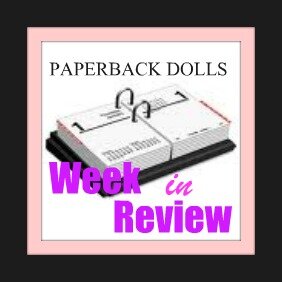 Welcome one and all to the week in review!
Week in Review is when we take a look at the past week and everything that's been going on at Paperbackdolls.com – plus we share what you can expect from the week to come…
Hey everyone, Doll Noa here! It's been a crazy few weeks in RL for this Doll – I've been on a bit of vacation and sadly, had no constant internet… But now We're back and with lots of fun and surprises
First we owe you a winner!…

The winner of Elvie's Jeaniene Frost Twice Tempted giveaway is:
  Donna!

  bacchus76@..
Congratulations! Please email us at to claim your prize!

Next Week on Paperback Dolls…
On Monday Doll Eowyn shares her thoughts on the conclusion of the Sookie Stackhouse series by Charlaine Harris and what it means to her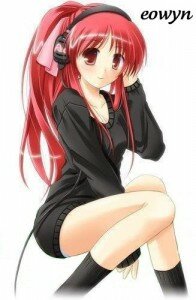 On Tuesday Mona is here with an ARC review of Nicholas by Grace Burrowes
Nicholas Haddonfield has something to hide…

After a wild youth, Nicholas Haddonfield, Viscount Reston, has promised his ailing father he'll finally take a bride, though doing so will force Nick to make impossible choices and face old, painful wounds.

Leah Lindsey is glad to find refuge from her own desperate situation in a marriage of convenience with the gallant viscount. But soon convenience is not enough, and Leah can't understand why Nick remains so distant. What is he hiding, and will he never allow her into his heart?
On Wednesday Mona is back with a review of Dead Man'd Deal by Jocelynn Drake
Dead Man's Deal by Jocelynn Drake continues the dark and dangerous adventures of a magical tattoo artist begun in Angel's Ink.

In a gritty urban fantasy world where elves, faeries, trolls, werewolves, and vampires swim free in a sea of humanity, sometimes you need an edge. Looking for a little love? Need some luck? Desperate for revenge? Gage can give you what you need. The most talented tattoo artist in town, he knows the right symbol and the right mix of ingredients and ink to achieve your heart's desire. One tattoo is all it takes. But remember, everything has its price.

The wizards know Gage is using forbidden magic, and they intend to punish him for his transgressions. Too bad if innocent humans and monsters—entire cities—get in the way. They will quell a nascent magical uprising and Gage will be the sacrifice they need. First, though, they have to find him.
On Thursday Chrissy is here with a review of Heart of Iron by Bec McMaster

No One to Trust

Dangerous. Unpredictable. That's how people know the hulking Will Carver. And those who don't like pretty words just call him The Beat. No matter how hard Will works to suppress his werewulfen side, certain things drive him beyond all control. And saucy Miss Lena Todd tops the list.

Lena makes the perfect spy against the ruling Echelon blue bloods. No one suspects that under the appearance of flirtatious debutante lies a heart of iron. Not even the ruthless Will Carver, the one man she can't wrap around her finger and the one man whose kiss she can never forget. He's supposed to be protecting her, but he might just be her biggest threat yet…
Finally on Friday Believer is here with an ARC review of Caged Warrior by Lindsey Piper

The first installment in this fierce and sensual new paranormal romance series features demonic gladiators, ruthless mafia villains, and a proud race on the brink of extinction.
Ten years ago, Audrey MacLaren chose to marry her human lover, making her an exile from the Dragon Kings, an ancient race of demons once worshiped as earthly gods. Audrey and her husband managed to conceive, and their son is the first natural-born Dragon King in a generation—which makes him irresistible to the sadistic scientist whose mafia-funded technology allows demon procreation. In the year since her husband was murdered, Audrey and her little boy have endured hideous experiments.

Shackled with a collar and bound for life, Leto Garnis is a Cage warrior. Only through combat can Dragon Kings earn the privilege of conceiving children. Leto uses his superhuman speed and reflexes to secure the right for his two sisters to start families. After torture reveals Audrey's astonishing pyrokenesis, she is sent to fight in the Cages. If she survives a year, she will be reunited with her son. Leto is charged with her training. Initially, he has no sympathy for her plight. But if natural conception is possible, what has he been fighting for? As enemies, sparring partners, lovers, and eventual allies, Leto and Audrey learn that in a violent underground world, love is the only prize worth winning.
That's it for us this week!
Thanks for stopping by and commenting!
Paperback Dolls is made up of women from different parts of the world, with different backgrounds, different tastes and beliefs that were brought together through a love of reading. We like to think of ourselves as a cyber version of "The View" that focuses on books, authors, and reading. We are proof positive that one common love can unite the most opposite of people and form lasting friendships that introduce other ways of life and perspectives to each other.
Paperback Dolls