Home » Articles, Giveaways, Guests, News, Reviews, Week in Review, Winners
Week in Review and…Major Winners!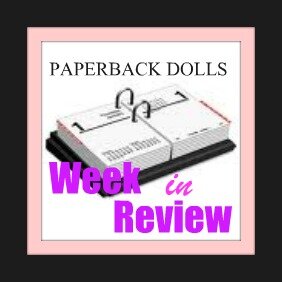 Welcome one and all to the week in review!
Week in Review is when we take a look at the past week and everything that's been going on at Paperbackdolls.com – plus we share what you can expect from the week to come…
Hey everyone, Doll Noa here again – this week we've had some behind the scenes refurbishing so the site was down for a bit – but spring cleaning is behind us (I hope!) and now it's back to our scheduled programming!
First we owe you So. Many. Winners!!!…

The winners of our We ❤ Our Followers Summer Book Basket Giveaway are:
Gift Basket #1 – Len!

  maidenveil@..
 Gift Basket #2 – Heather!

   hsalderman@..
 Gift Basket #3 – Kristina!

   anime_freak1190@..
 Gift Basket #4 – Stephanie!

   vianelli@..
 Gift Basket #5 – Our Special Comment winner – Kathleen Pitts!
And now for our The Beautiful and the Cursed YA Giveaway Winners!
Mary Preston
sienny
Fiery Na
Leanne O Reilly
Kathleen M Jeske
Anastasia Loveay
Almendra Quispe
Karma Grrl
bn100
Cody Smith-Candelaria
Cheryl Lea
Congratulations! Please email us at to claim your prize!

Next Week on Paperback Dolls…
On Monday Mona reviews The Perfume Collector by Kathleen Tessaro
An inheritance from a mysterious stranger . . .
An abandoned perfume shop on the Left Bank of Paris . . .
And three exquisite perfumes that hold a memory . . . and a secret

London, 1955: Grace Monroe is a fortunate young woman. Despite her sheltered upbringing in Oxford, her recent marriage has thrust her into the heart of London's most refined and ambitious social circles. However, playing the role of the sophisticated socialite her husband would like her to be doesn't come easily to her—and perhaps never will.

Then one evening a letter arrives from France that will change everything. Grace has received an inheritance. There's only one problem: she has never heard of her benefactor, the mysterious Eva d'Orsey.

So begins a journey that takes Grace to Paris in search of Eva. There, in a long-abandoned perfume shop on the Left Bank, she discovers the seductive world of perfumers and their muses, and a surprising, complex love story. Told by invoking the three distinctive perfumes she inspired, Eva d'Orsey's story weaves through the decades, from 1920s New York to Monte Carlo, Paris, and London.

But these three perfumes hold secrets. And as Eva's past and Grace's future intersect, Grace realizes she must choose between the life she thinks she should live and the person she is truly meant to be.

Illuminating the lives and challenging times of two fascinating women, The Perfume Collector weaves a haunting, imaginative, and beautifully written tale filled with passion and possibility, heartbreak and hope.
On Tuesday Eowyn reviews Indebted by Amy Bartol

I hang my head in sorrow for just a moment when I know I am truly alone. I feel like I'm going to my execution, just as he had said. Then I move forward again. I hop a fence of fieldstone and cross a field dotted with Queen Anne's lace. Goose bumps rise on my arms as I pass the cluster of windmills that I have seen in a dream. The scent is sweet in the field though, not the scent of heat, like it had been when it was forced upon me in visions. I gaze down the hill, beyond the small, whitewashed house that I knew would be there. The church looms dark and grim with its rough-hewn, timber façade, capped by tall, oblong spires reaching to the sky. Black, ominous clouds have collected above the roofline, as if Heaven is showing me the way.
On Wednesday we'd like to introduce a new weekly feature – Lil's Free Books of the Week! – Lil will be sharing the week's best book deals that you must not miss!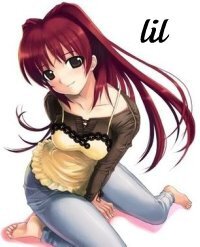 On Thursday Noa is here with a review of The Mask of Night by Teresa Grant

A glittering ball, a whisper of intrigue, and a couple with secrets…

Regency London's most glamorous couple, Mélanie and Charles Fraser have hidden their pasts from aristocratic society– and each other–to become the envy of the ton. But, when attending a 12th night masquerade, a mysterious masked man is found stabbed to the heart, and all their misdeeds and secrets may be dragged into full, merciless light. Mélanie's previous ties to the Empress Josephine–including a promise to her desperate daughter Queen Hortense–and Charles's secret work for the British government thrust them both into the search for the killer, taking them from Seven Dials to Mayfair, from viperous thieves' dens to candlelit ballrooms, where the glitter of diamonds can mask the gleam of a knife…
Finally on Friday Lil is back with an ARC review of Robbyn Carr's The Newcomer

With humor and insight, #1 New York Times bestselling author Robyn Carr looks at letting go of the past-and knowing when you've found something worth building your future on

Single dad and Thunder Point's deputy sheriff "Mac" McCain has worked hard to keep everyone safe and happy. Now he's found his own happiness with Gina James. The longtime friends have always shared the challenges and rewards of raising their adolescent daughters. With an unexpected romance growing between them, they're feeling like teenagers themselves-suddenly they can't get enough of one another.

And just when things are really taking off, their lives are suddenly thrown into chaos. When Mac's long-lost-and not missed-ex-wife shows up in town, drama takes on a whole new meaning. They're wondering if their new feelings for each other can withstand the pressure…but they are not going down without a fight.

Step into the world of Thunder Point, a little town on the Oregon coast where newcomers are welcomed, hearts are broken and mended, and the dramas of everyday life keep the locals laughing, crying and falling in love.
That's it for us this week!
Thanks for stopping by and commenting!
Paperback Dolls is made up of women from different parts of the world, with different backgrounds, different tastes and beliefs that were brought together through a love of reading. We like to think of ourselves as a cyber version of "The View" that focuses on books, authors, and reading. We are proof positive that one common love can unite the most opposite of people and form lasting friendships that introduce other ways of life and perspectives to each other.
Paperback Dolls